We Narrowed Down The Best Clay Bar for Black Cars
Let's be honest, keeping a car with a black paint job looking shiny and mirror-like 24/7 is a challenge.
You might have noticed a lot of paint contaminants on your ride and are wondering what clay bar to use. A clay bar for black paint needs to be delicate yet also super effective, enough to remove every single embedded paint containment. Because we all know, if you miss one little spot you're going to notice it.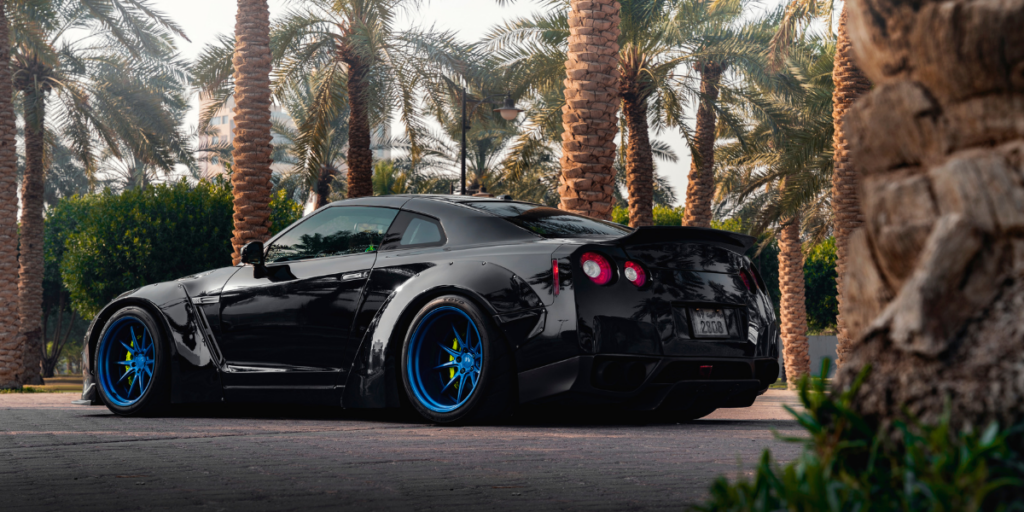 But why, in contrast to other colors of cars, is black more vulnerable to scratch and swirl marks? In fact, yes. Black paint has no distinctive properties from different colors in terms of quality, but the color itself tends to make such markings appear more prominent.
Additionally, because black is the best radiation absorber, it normally absorbs more Ultraviolet radiation, which speeds up oxidation and causes paint to fade faster. Providing us with all the more incentive to pay close attention to our sleek black beauties.
★★★★★ 
Deletes Invisible Contaminants
Your vehicle's surface is filled with contaminants. Some of these may be visible, such bug guts, bird droppings, water spots, and tree spots. And some contaminants, such as iron deposits, brake dust, and overspray may not be visible to the naked eye.
Are you planning to completely revamp your black car's bodywork and restore it to its former glory like a new car? Have you got a craving for that glossy luster that everyone else has? I'll let you in on a little secret. A clay kit from a trusted company like Torque Detail will do the trick.
Maybe it's not entirely a secret, but to use clay is among the best ways to give the exterior of your ride the smooth finish you want. With this product, you'll get rid of surface contaminants that you can't see.
It would be best to use a proper clay bar, block or mitt because ordinary car washing solutions are insufficient to remove surface stains and bring shine to your vehicle's paint.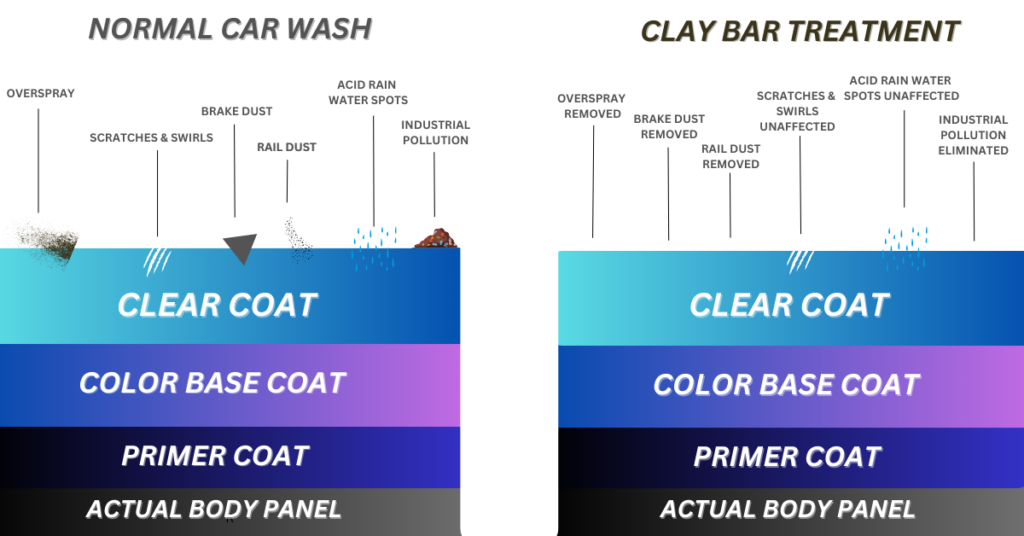 Throughout this article, you'll find out everything you need to know about this commodity, including its types and how to pick the ideal one. To keep things simpler for you, we've also compiled our favorites for the best of the bunch.
What Should You Know About Maintaining Paint on a Black Car?
Here's how to keep the black car's paintwork looking good for years to come.
Built-up dirt and dust harms the paint.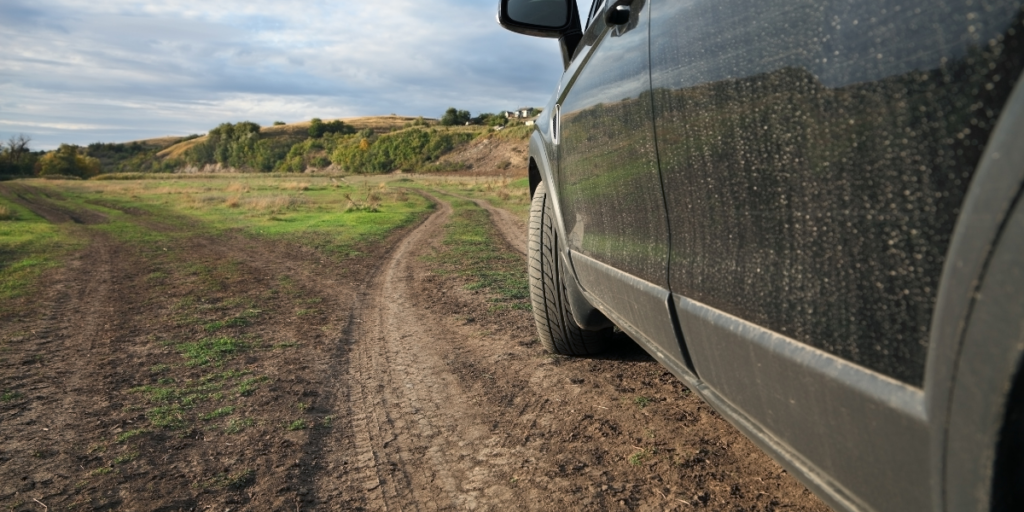 Unfortunately, frequent car washes is the only practical solution to this issue. Which, we admit, is hardly ground-breaking counsel.
Washing your car once every two to three weeks will keep it in nice condition and help stop corrosion to build up over time.
Consider a waterless wash if you don't have the time to do a thorough car wash. It saves on both time and water. Having the car cleaned this way will greatly improve its appearance in case you don't have time to wash it thoroughly. Since dirt and dust won't attach as firmly, this works best if the paint has a decent wax or sealer.
Avoid water spots the smart way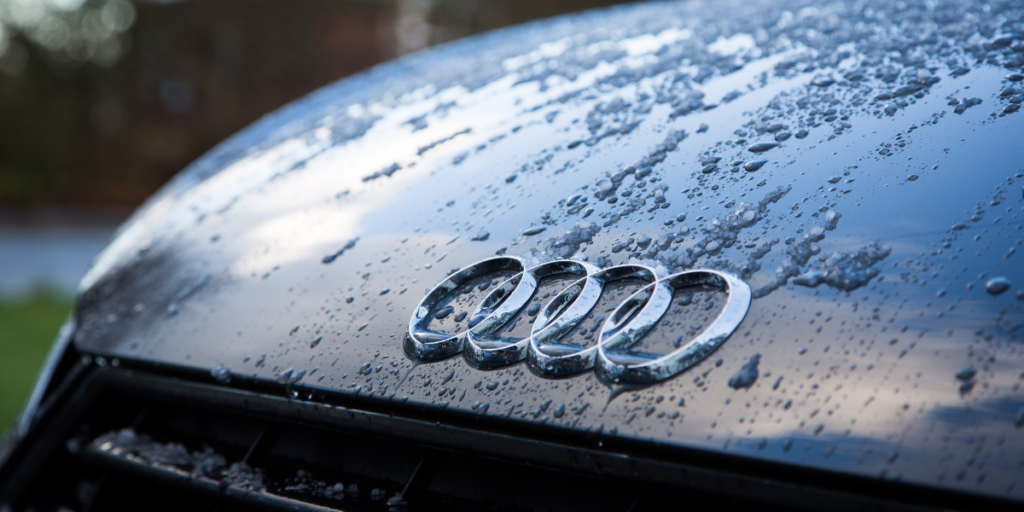 This might be one of the main complaints from black car owners. Water stains are problematic on dark paintwork for two reasons. They are noticeable on black paint because they frequently have a chalky or white appearance.
Secondly, black paint absorbs more heat from the sun than lighter shades, which causes the water to evaporate much more quickly, increasing the chances of water spots. Water stains not only have a terrible aesthetic but can also permanently harm your car's paint.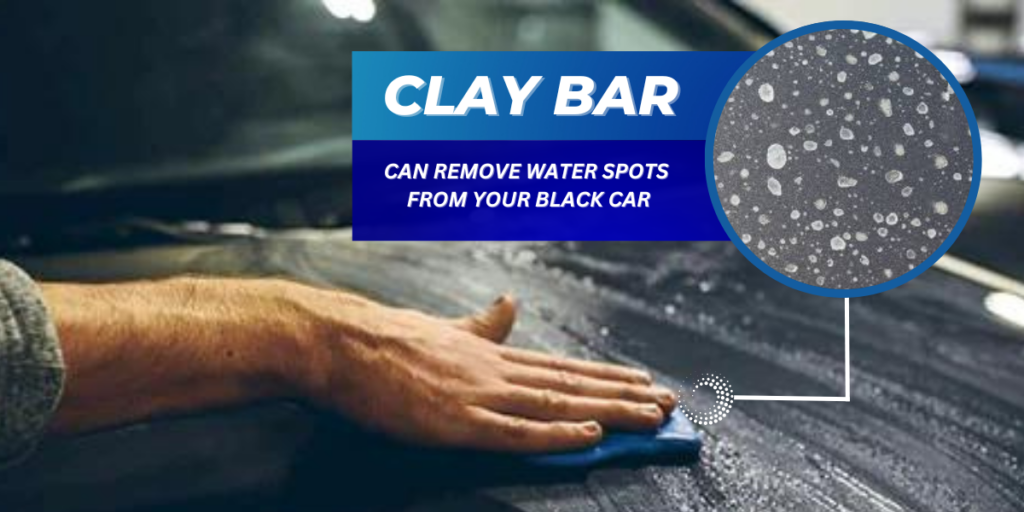 You can treat water spots pretty simply, and the best action plan is to avoid them in the first place because getting rid of them can be difficult. Dry the automobile as soon as possible after washing it to prevent water marks on the paint.
Please avoid parking your car near sprinklers and cleaning it in the sun. Applying a coat of wax, sealer, or ceramic covering will also aid in protecting the paint underneath from any water spots.
★★★★★ 
Deletes Invisible Contaminants
Your vehicle's surface is filled with contaminants. Some of these may be visible, such bug guts, bird droppings, water spots, and tree spots. And some contaminants, such as iron deposits, brake dust, and overspray may not be visible to the naked eye.
Invest in a quality clay kit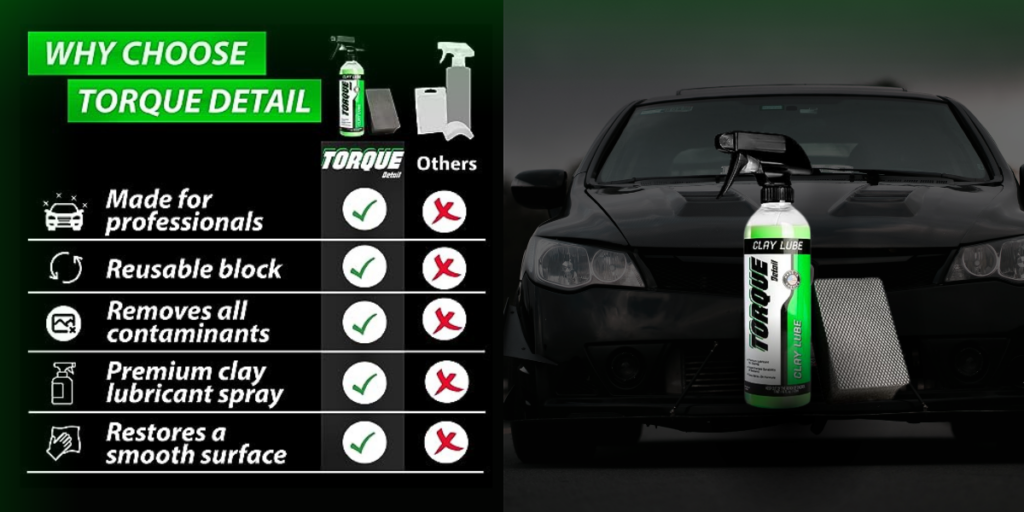 If your vehicle, or even a portion of it, has sustained any damage. For instance, if it has scratches or dents or if the previous protective layer needs to be changed because it is uneven, filthy, worn, faded out, etc.
For this purpose, clay barring is a great way to remove everything down to the removal of the coat. Claying is effective for quickly and easily eliminating excellent coatings with a SiO2 composition above 80%. It also prepares your paint job for the final protective layer and polishing.
The Clay Decon Kit from Torque Detail aids in getting rid of the dirtiest layer that sticks to your car's clear finish. This helps shield your clear coat from long-term harm.
Which Clay Bar Options Exist? + What's better: A Clay Bar or Clay Block?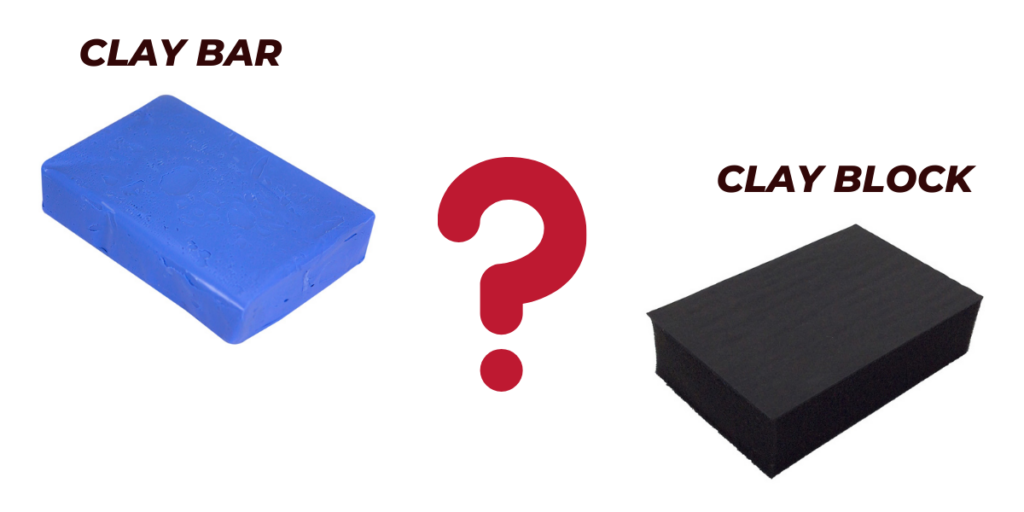 Although the clay bar is classic, the clay block is our favorite for a number of reasons. It's affordable, simple, and quick to use. It takes away pollutants, dirt, and other debris. Even if it falls to the ground, you can just rinse it off. Unlike a clay bar which you would then have no option other than to throw away.
Whichever one you use, do make sure to use a lubricant made specifically for clay. That's why our Clay Kit is so good! It includes all you need.
Bonus – The Clay Mitt: We've been working on a new, time-saving and innovative way to clay your car over at Torque Detail. It's called The Clay Mitt. With this simple glove that looks like an oven mitt, you just slip it on and you'll be able to clay your car 3x quicker than other methods. This is one reason why professional mobile detailers are FLOCKING to this new product. It's saving them time while still allowing them to do a high quality job.
How to clay bar black Vehicles?
Use this straightforward 3-step procedure to clay your black car with the Torque Detail Clay Kit.
Step 1: Wash the car with a soap that removes wax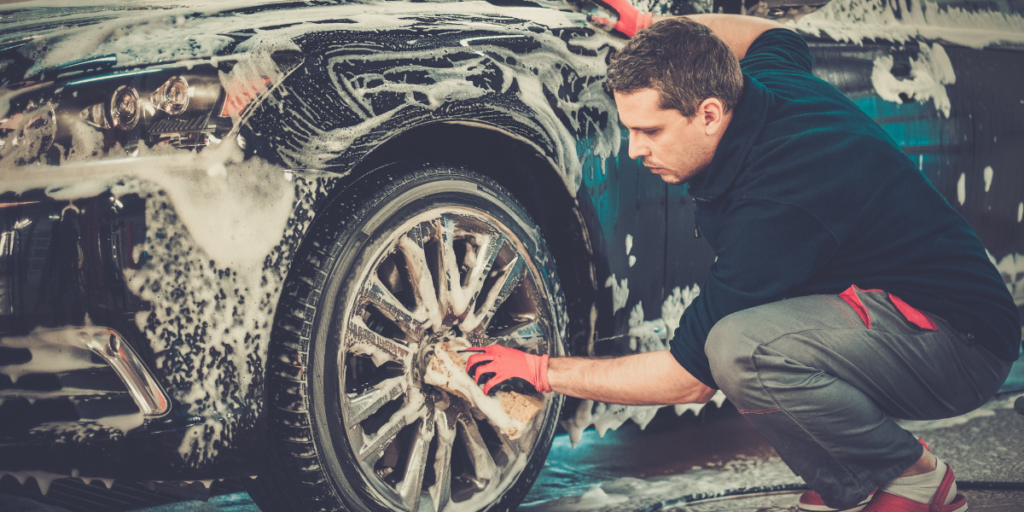 You must prepare your car before claying it for the most pleasing effects. All it takes is a deep wash. Before applying a fresh ceramic spray wax, or protective sealer, you must wash off the pre-existing wax. A strip wash is what this is. Avoid using plain dish soap for a variety of reasons.
After washing, softly run your palm over the area and check for rough spots to see whether clay barring is necessary. You might also run a high-quality microfiber cloth across the panel to see if it catches any sticking-out dirt or debris. If so, clay barring is unquestionably required.
Before claying, it is advised to get an iron remover spray to dissolve any bonded iron from the paintwork and prevent scratches.
Step 2: Use a clay block to smooth off the surface
The whole claying procedure comes next. Additionally, clay blocks rather than clay bars would work better since they are far less likely to scratch paint. 
Once you drop a clay bar, it's pretty much unsafe to use based on what it picked up. With a clay block, if you drop it, just rinse it off, and you're good to go.
Due to its excellent claying qualities and ease of use, we highly suggest the Torque Detail Clay Kit featured below. Use the correct lubrication. Otherwise, your block won't slide smoothly and is almost guaranteed to harm the paint.
Avoid using typical car shampoo instead of specific clay lubrication or detailer spray. Your clay should glide over the surface effortlessly to indicate that you're doing it correctly. 
To avoid swirl markings, move the clay in sweeping, fluid strokes rather than circles. Fold the clay over and knead the clean side when the offensive side has to be used.
By utilizing the clay bar, you can clay several automobiles at once. Please be aware that if you drop the clay bar, you must throw it away since there will be too much dirt on it to continue playing.
Step 3: Rinse and dry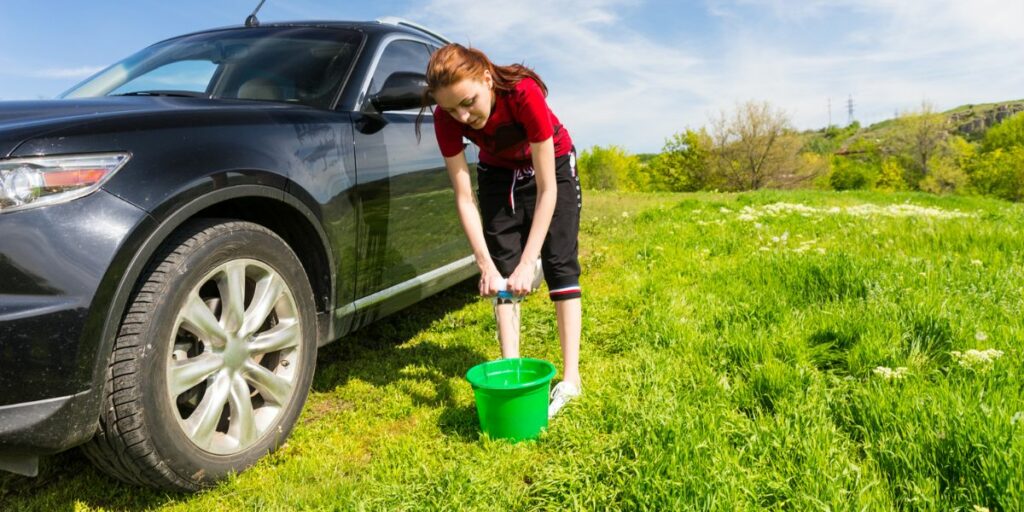 Wash your automobile one more time to get rid of any residue left over. You can use a vehicle dryer or a sizable, unique drying microfiber towel to dry everything. Because there will be no human interaction, the dryer will lessen the possibility of any last scratches.
Spraying Isopropyl alcohol on a dry surface is an optional procedure. After wiping it off, you can apply a fresh protective coating on your car.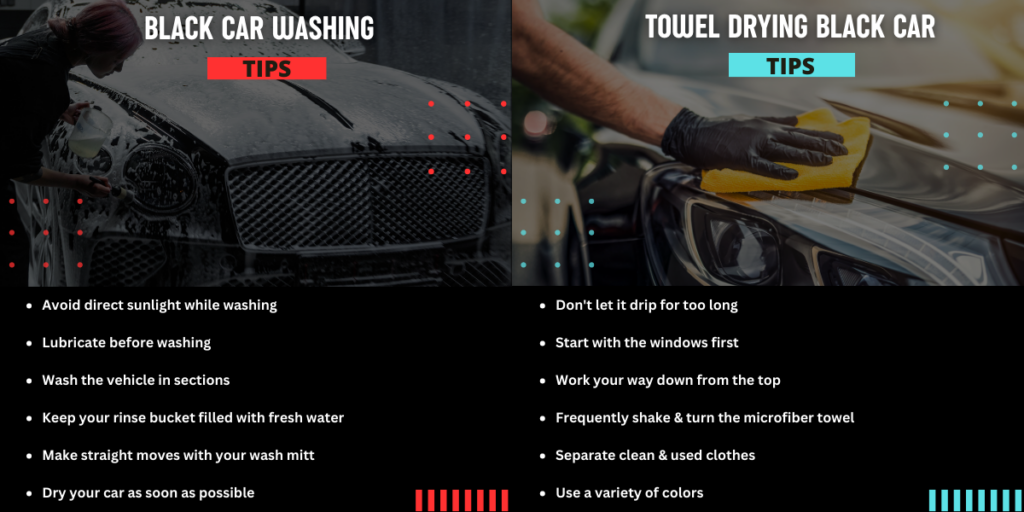 Best Clay Bar: Our Choice
Here is what we've got for you.
The exterior of your car is covered in impurities. Some of these might be visible, such as dust, grime, bird droppings, water damage, marring, and tree spots.
Plus, some pollutants, like overspray, brake dust, and iron deposits, are invisible to the human eye. The "outer layer" of your car, which is the resinous layer immediately above the paint, is where these contaminants are located.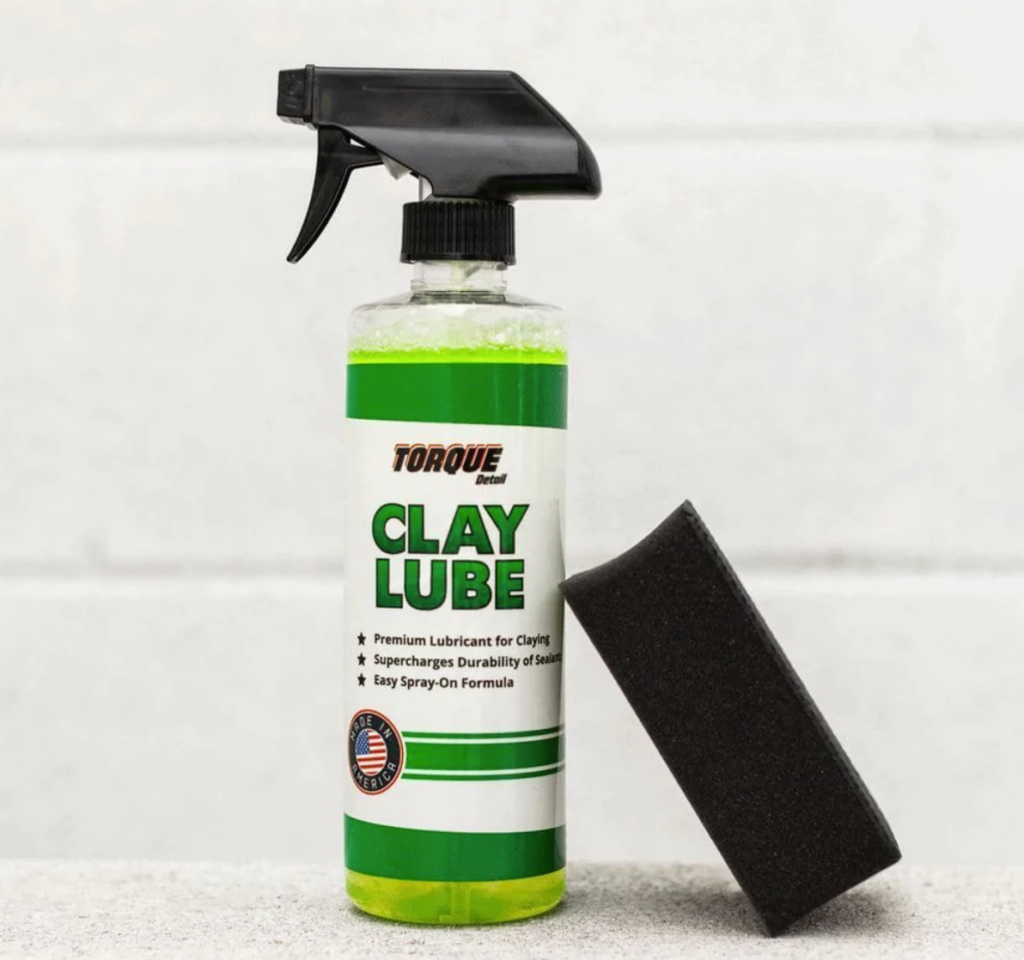 Adding a car wax or sealant directly to the car's clear finish is essential for it to last as long as it should. In this manner, it won't accumulate pollutants, which hasten the sealant's deterioration. The Torque Detail Clay Decon Kit aids in getting rid of the dirtiest layer that sticks to your car's clear finish. This guard against coat damage over the long term.
The Kit includes the following:
Apply this to the clean and dry car before using your clay pad
Clay Lube removes the contaminants and ensures that the Clay Pad doesn't scratch your vehicle's surface.
Clay Pad
Reusable: Use up to 100 times!
Use this to scrub the lubricated surface gently.
Clay Pad removes deep contaminants that are invisible to the naked eye.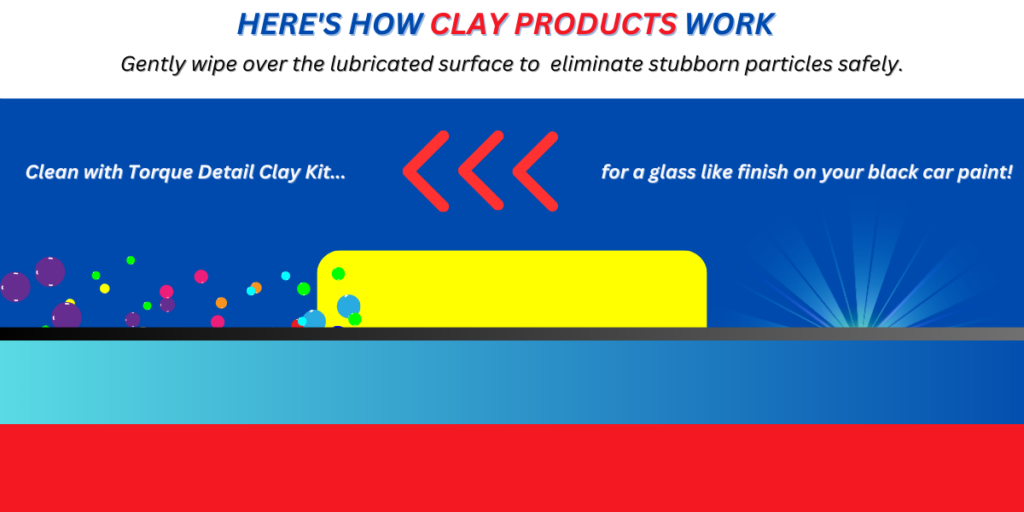 The Ending Note
★★★★★ 
Deletes Invisible Contaminants
Your vehicle's surface is filled with contaminants. Some of these may be visible, such bug guts, bird droppings, water spots, and tree spots. And some contaminants, such as iron deposits, brake dust, and overspray may not be visible to the naked eye.
Now let's review and conclude the whole discussion. A clay bar or clay block is a designed, clay-like solution that removes impurities off your black beauties' clear coat, including rain spots, brake dirt, rail dust, pollutants, and road grit.
These impurities lose from your car and get safely embedded in the clay for use with a clay lubricant. It would be best if you had a premium brand to clay bar your black car to protect the clear coat. The Torque Detail Clay Kit always performs the best course of action for you based on the discussion above.
Related Auto Detailing News Articles:
Published on

Sep 26, 2023