Will Clay Bar Remove Water Spots or Are Those Permanent?
Nobody wants to sit in a car covered with bird droppings, dead insects, tree spots, and mud. I'm sure we've all tried to rinse and scrub our car surfaces but to no avail many times. Some stains won't budge from a simple car wash that easily. However, you can still take your vehicle to a car wash every other day and use a clay bar to remove those annoying water spots. 
Claying is a very effective process used to remove water spots. The process is simple: you must ensure you're using plenty of lubrication before scrubbing the water spots using a clay bar.
Your car comes with a clear coat all over its paint. This layer of resin helps to protect the vibrant and shiny paint of your car. However, all the wear and tear and contaminants can cause this shiny layer to deteriorate quickly and damage your car's surface.
The good news is that you can use our Clay Decon Kit to remove water stains and other contaminants. This guide will explain how to use our Clay Decon Kit to eliminate water spots, iron deposits, muddy prints, and dust accumulated all over your car. 
We still recommend using a proper water spot remover to remove water spots much easier, but if you're in a pinch, you can remove water spots with a clay bar, clay lube, and a solid decontaminating car soap.
Everything You Need To Remove Water Spots
★★★★★ 
Deletes Invisible Contaminants
Your vehicle's surface is filled with contaminants. Some of these may be visible, such bug guts, bird droppings, water spots, and tree spots. And some contaminants, such as iron deposits, brake dust, and overspray may not be visible to the naked eye.
The Full Decon Kit has everything you need to ensure a spotless car surface. When you buy our Kit, you get all these essential items to help your car look as good as brand new. These products include:
Decon soap
Clay lubricant
Clay pad
A free wash mitt
Decon Soap – The Ultimate Decontamination Soap 
The Decon Soap removes all surface stains and impurities from your vehicle. In addition, it gets rid of any dirt layers or unnecessary waxes and silicons. It is extremely easy to use and is a great first step to a clean and shiny vehicle. Plus, it enhances your car's appearance and ensures it's ready to be decontaminated.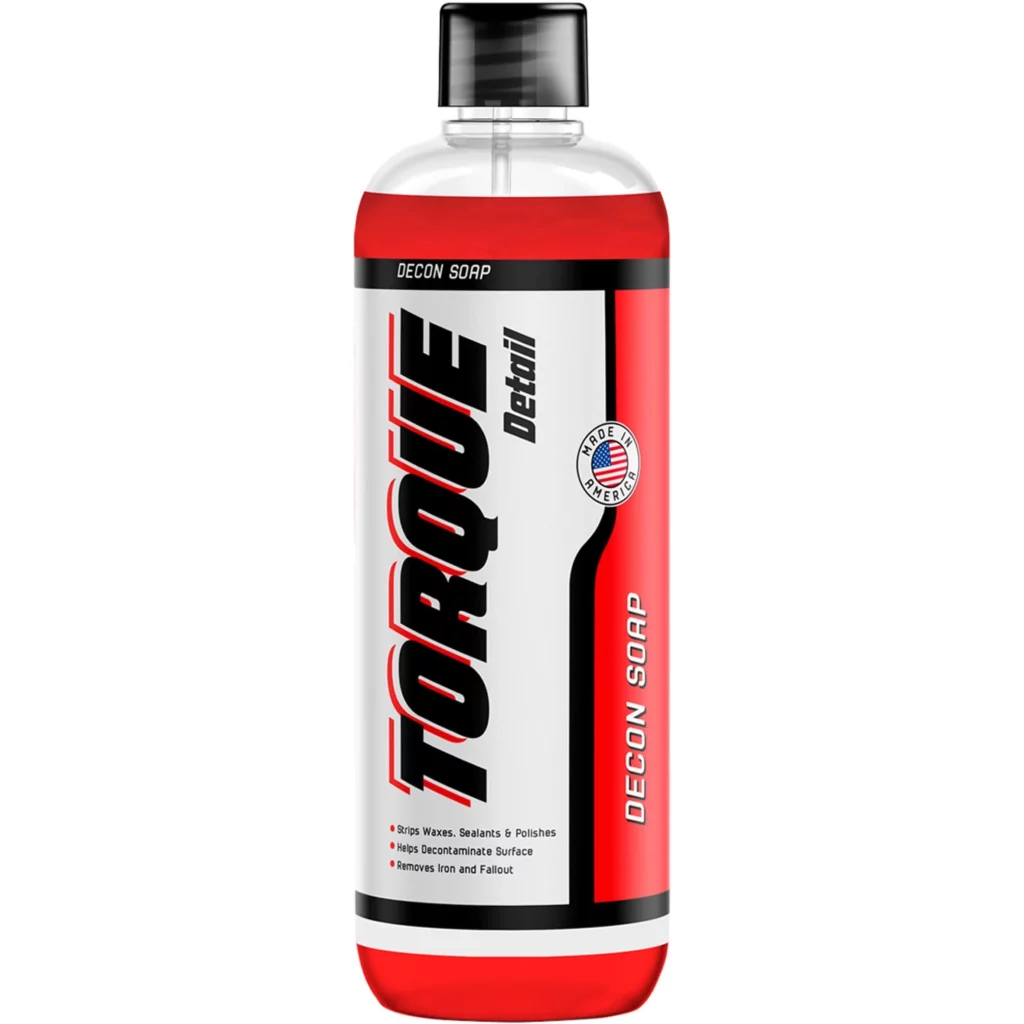 Use the Decon Soap to do a deep wash of your car surface to get rid of surface stains and prepare it for the next steps, where you apply the lubricant.
Clay Lubricant
The star of the show is our Clay Lube. This lubricant ensures the clay bar does its job efficiently without causing any scratches or rubbing off your vehicle's paint. The Spray-on formula is extremely easy to use and works efficiently to remove all stains. 
The Clay Lube removes all impurities to protect your car's clean coating and ensure it lasts as long as possible. In addition, any hard-to-remove stains, such as pesky water spots or dried-up bird droppings, will easily come out with the Clay Lube. 
Just spray some Clay Lube onto a clean and dry car surface and use our Clay Pad to ensure all the contaminants are gone!
Clay Bar / Block
A clay bar is an integral part of the claying process. This product is powerful enough to remove those otherwise irremovable stains. It's also reusable, so you can use it multiple times without compromising on the end result. 
The clay block with our clay lube can scrub out even the deepest, toughest contaminants. It is also quite gentle, so you do not have to worry about damage to the vehicle's surface.
Our clay block is far from ordinary clay bars. It is gentle yet effective and can take out even the contaminants that you might not be able to see at first glance. Moreover, it's extremely durable. If you drop it, you can wash it with water and reuse it, while other clay bars pick up dirt and other impurities, making your car's surface appear even worse. 
Wash Mitt (Get one free with our kit!)
After all your hard work decontaminating your car, it is time to give it a good rinse and enjoy the clean vehicle surface you always wanted. For that very purpose, our Decon Wash Kit includes a free wash mitt to make your car cleaning as easy and beginner-friendly as possible. 
The wash mitt is soft and made of premium materials to clean your vehicle's surface without causing scratches. The efficient mitt is easier than a regular microfiber towel. Can DIY car cleaning get simpler?
Get a Free Wash Mitt When You Purchase Our Decon Kit Today!
Will a Clay Bar Remove Water Spots? Let's Put It To The Test?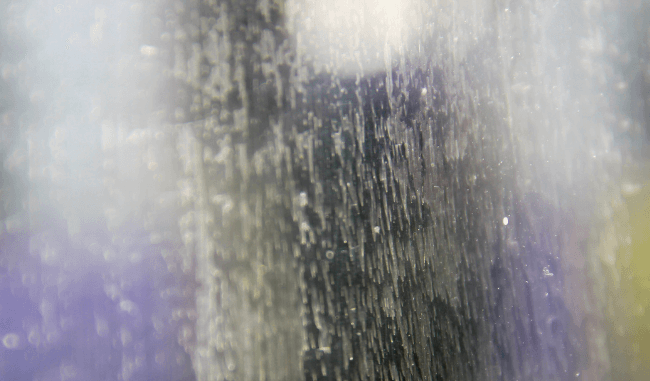 We've perfected our car decontamination process to make it as easy and quick for you as possible. So you can follow our guide and successfully clean your car surface even if you're a beginner. To simplify the process, we've split the instructions into two parts. 
Step 1: Clean & Prep
Fill up a clean bucket with some fresh water.
Add the Decon Soap to the bucket and mix properly.
Wash your car with water. Ensure it is completely wet. You may use a hose for this purpose.
Put the Decon Soap Mixture on the vehicle's surface.
Rub it into the surface using our premium Wash mitt. You can even use an ordinary sponge or a microfibre towel.
Wash the car with clean water to remove all soap.
Rinse the car thoroughly and dry it.
Step 2: Decontamination
Pray the Clay Lube onto a completely dry and clean car surface.
Make sure you apply generously to make the cleaning process smooth and easy.
Scrub the surface gently using the Clay Pad.
Clean using a Back and Forth motion. Avoid circular motions, as you may scratch the surface.
Wash the car's surface with clean water. Make sure all product is washed off. 
Dry the surface and enjoy a clean, shiny vehicle surface. 
Final Thoughts
★★★★★ 
Deletes Invisible Contaminants
Your vehicle's surface is filled with contaminants. Some of these may be visible, such bug guts, bird droppings, water spots, and tree spots. And some contaminants, such as iron deposits, brake dust, and overspray may not be visible to the naked eye.
It is important to keep your car's surface clean and subject it to some deep cleaning after a while of use. Not only does it result in a clean, shiny, aesthetically-pleasing car, but it also helps to protect your vehicle's appearance for the long term. 
In most cases, we recommend just using our Water Spot Remover product. It's much easier, but if you're in a pinch you could remove water spots using a clay bar.
Our Full Decon kit includes all the essentials you need to remove those stubborn water spots and give your vehicle a brand-new look. Happy DIYing!
Related Auto Detailing News Articles:
Published on

Sep 27, 2023