Chemical Guys Hydroslick Review + Best Alternatives
Ceramic coatings are increasingly taking over as a car wax replacement among professionals and enthusiasts because of this new product's many benefits. Unlike wax, true ceramic coating bonds with your car's paint and doesn't easily wash away. Waxing can also be a laborious and lengthy process, and you'll often need to reapply every two or three months. It can sometimes leave residue on your car's surface. Gradually, it gets difficult keeping your vehicle clean after waxing because more residues settle into the finish. With ceramic coating, your car stays protected from contaminants for up to one year, and it easily wipes clean!
If you're tired of your car paste wax breaking down on you every so often, then ceramic coatings are your best bet. You'll still have to perform routine washes, but dust build-up will be a thing of the past. Plus, your car gets maximum protection and a super smooth shine. However, not all coatings are created the same, and there are hundreds of options available. This article will review a popular ceramic coating option in the market and one of the best alternatives you should definitely consider to care for your car.
★★★★★ "My car is slick as glass!! I put the Ceramic Spray on my Corvette Stingray and it is very slick and shiny. I should have purchased it sooner. It is a great product. It made my wheels look new. Keeps off dirt and dust." - Charlie F.
15% Off Deal
Review of Chemical Guys Hydroslick & Best Alternatives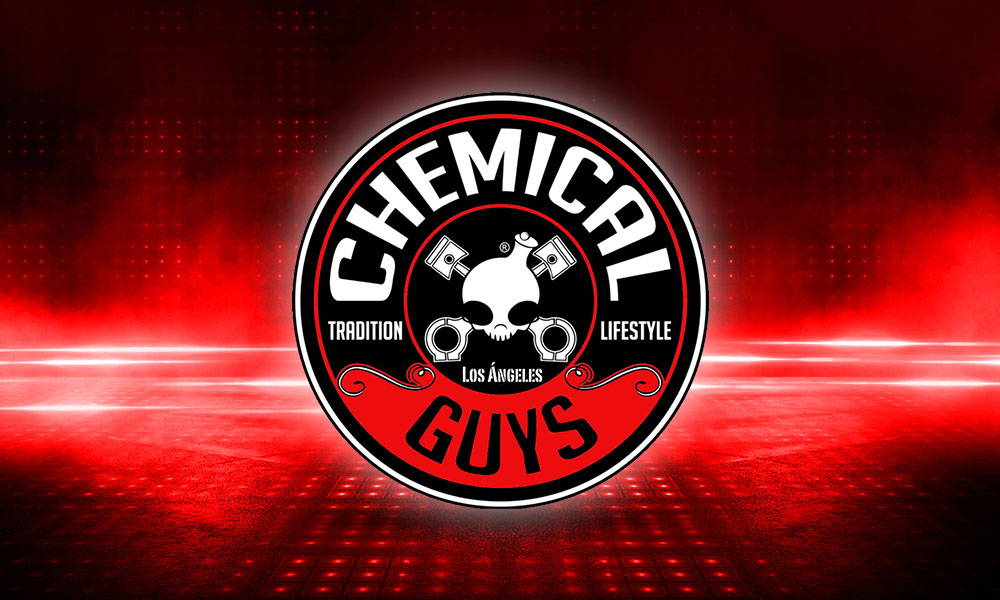 Chemical Guys is a well-known brand that manufactures and distributes car care products for car enthusiasts. Their popularity is partly thanks to their wide range of products from wax and paint sealants to pads and polish machines. Chemical Guys market themselves as more of a lifestyle than a brand. They're constantly coming up with new formulations for car aesthetics and maintenance. Hydroslick Hyperwax is one of their latest entrants. It promises to give your car UV protection, hydrophobic properties, and a shiny finish that adds depth to your car's natural color.
They've also been described as a hit and miss, with other brands and products becoming solid contenders thanks to continuous improvements that give them an edge over Chemical Guys. Here's an overview of Chemical Guys Hydroslick and some of its benefits.
Overview of Chemical Guys Hydroslick
Chemical Guys Hydroslick Hyperwax uses silicon dioxide gel technology which is sometimes called liquid glass. It's ideal for your first ever hyperwax. Most of the ceramic coating products you'll find in the market are chemically based on silicon dioxide or SIO2, so it's not unique to the Hydroslick alone. SIO2 provides the foundational structure of most coatings along with excellent gloss, shine, and protection for your car.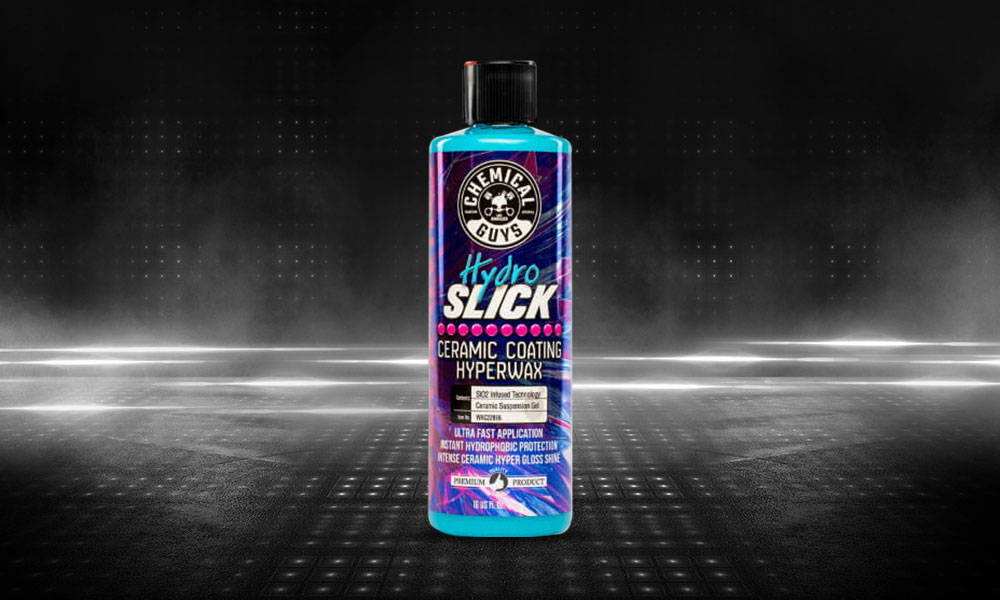 Chemical Guys define Hyperwax as more than just a wax but a unique product that combines the ease of wax with the longevity of ceramic. Although they point out it's not a wax, no details are given about how the product is created, but they note that simply adding SIO2 doesn't work. Basically, such labels are confusing and not based on any actual science. They're likely more of marketing hype, and if you're someone who prefers simplicity, you'll probably struggle to figure out what exactly you're buying.
Hydroslick Hyperwax promises that one application can last up to one year. However, multiple users have reported that it doesn't hold up as long as it's supposed to. You may have to reapply more frequently. Another issue is that it can be challenging to apply the initial coating more evenly. Unlike other ceramic products like the best alternative we discuss below, the Hydroslick Hyperwax isn't a liquid you can spray on your car.
Hydroslick Hyperwax is a semi-solid gel you have to squeeze onto an applicator pad. It costs $39.99, and you get a 16-ounce bottle of the Hydroslick formula. Chemical Guys recommend using only 4 to 5 dots of the formula with an applicator pad, meaning it's pretty concentrated. The application can prove very intensive because it needs a lot of elbow grease to correctly rub in without leaving your car with streaks.
You also have to thoroughly wash your car before applying to remove any debris or dirt. As if that's not enough, the car's surface has to be machine polished and clayed as a remover for any imperfections or scratches if you want the best results. If you really want your car's shine to pop up, you also have to buy another item from Chemical Guys called the Hydrocharge, which layers on top of the Hydroslick. It can be frustrating trying to figure out how much you'll have to spend or how many products you have to match and mix to get the desired outcome.
However, it doesn't mean the product won't deliver, albeit with a few shortcomings. Here are some benefits of Chemical Guys Hydroslick Hyperwax.
The Hydroslick Hyperwax produces a great shine if you precisely follow the instructions and recommendations, especially black cars. It would be pretty disheartening if you struggled through the tricky application process and matching with other products and not get the shine you desire. For an even more incredible shine on your car, you'll have to spend more on the Hydrocharge.
You'll first apply the hydrocharge as the base coat, then you top it off with Hydroslick to get a crystalline shine. Considering you can get alternatives that can give you the same and even better gloss levels without the extra hassle, the added costs may not be worth it.
Suitable For DIY Ceramic Coating
Traditionally, ceramic coatings could only be done by professionals. This meant that you had to part with thousands of dollars to give your car durability protection and get that coveted shine. Chemical Guys Hydroslick is one product that aims to fill this gap together with other suitable alternatives like Torque Detail Ceramic Spray Some brands offer ceramic coating only ideal for use and application by trained detailers with the proper certification.
With Hydroslick, you can do the application yourself in your own garage without the help of an automotive shop for auto detailing. The only downside is that, unlike alternatives, Hydroslick is still a bit traditional. You still have to apply it carefully and give it some time to work. Chemical guys recommend a 2 to 3-hour Hydroslick treatment, and you have to work on one panel at a time.
Best Alternative to Chemical Guys Hydroslick: Torque
Torque Details Ceramic Spray is the best alternative to Chemical Guys Hydroslick. Torque Detail has a passionate fanbase and has steadily grown since its inception. It's based in Tampa, Florida, and its products are a favorite among car professionals and enthusiasts. With Torque Detail, you're guaranteed a professional-grade quality product because it was initially created for our own use. Torque Detail products are designed, manufactured, and hand-tested in the USA by professional detailers.
Overview of Torque Detail Ceramic Spray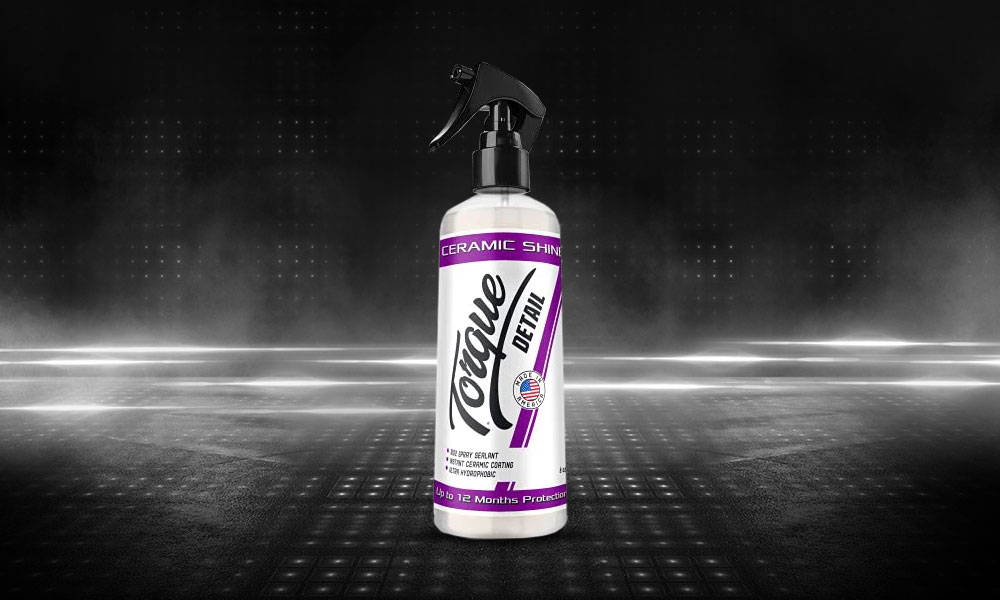 Torque Detail Ceramic Spray is hands down the most effortless ceramic coating product you'll ever use to detail your car and get that showroom shine. Ceramic Spray is made of a trademarked formula specially made to give you professional-grade results quickly and easily. It's designed by care enthusiast and professional detailer Frank Mitchell and is a culmination of years of formulating detailing solutions.
With Ceramic Spray, you'll be able to give your car pro-grade protection and that elusive shine all by yourself. Unlike Hydroslick, Ceramic Spray is a spray-on detailer. For only $39.95, you get an 8-ounce bottle plus a free microfiber pad. Considering Hydroslick costs the same, this is excellent value, plus you get a 15% discount as a new customer.
Just like their products, Torque Detail is straightforward about what you're getting, and you won't have to rake your brain trying to figure out what Ceramic Spray contains. It's made of specially formulated silicon dioxide particles suspended in a resin recipe developed and perfected for over 3 years. This ensures your car gets a genuinely durable protection and glass-like finish without the added hassles.
It also works as a protectant to protects your car from the elements thanks to a 7H hydrophobic hardness that repels water spots and water beading as well as anything else that may compromise your finish. Remember, the harder the coating, the better a product will do its job of protecting your car's exterior. Considering diamond level hardness stands at 9H, Ceramic Spray stands tall over most other products in the market.
Compared to Hydroslick, Ceramic Spray is a much quicker way to give your vehicle the effects of ceramic protection coating.
The Ceramic Spray spray-on formula only takes minutes to apply and draw out your car's premium shine. All you have to do is spray a small amount of Ceramic Spray on your car, work it in and buff it off with a clean microfiber towel and that's it! Don't underestimate it because the container is half the size of Chemical Guys Hydroslick.
You'll only require tiny amounts to get effective results because the content is highly concentrated. The adage less is more holds true with Torque Details Ceramic Spray. Unlike Hydroslick, where you have to work on one panel at a time, you can cover an entire panel with a few Ceramic Spray sprays and watch it quickly work its magic.
Ceramic Spray easily outlasts Hydroslick, and you can get decent usage from each bottle despite the small size. It quickly penetrates and bonds with your car's coating, bringing out its natural color and giving it a glass-like shine. You get long-lasting protection for up to 12 months, and so far, no Ceramic Spray user has been disappointed with how long it holds up. Torque Detail is always considering customer feedback and continuously improving.
Here are some of the benefits that make Ceramic Spray outshine the competition:
★★★★★ "My car is slick as glass!! I put the Ceramic Spray on my Corvette Stingray and it is very slick and shiny. I should have purchased it sooner. It is a great product. It made my wheels look new. Keeps off dirt and dust." - Charlie F.
15% Off Deal
Ceramic Spray is simple to use for any car owner, from the average joe to the pros. You're not bombarded with a barrage of sweet-sounding descriptions and complex terminologies or processes. It's as simple as the name where you're guaranteed a ceramic coating that will leave your car shining! The last thing you want is to spend your precious time researching big words and items that leave you even more confused.
With Ceramic Spray, it's as simple as having a sealant and polisher all in one. This is excellent value for your money, and you'll not get a better-priced product of similar quality thanks to Torque Details $20 cheaper starting price. You'll get a decent number of uses before you have to replace the bottle. Also, there are heavy discounts when you purchase Ceramic Spray in bulk, and you can save a lot if you run a shop or detail many vehicles.
Most User Friendly For DIY Ceramic Coating
You don't have to follow any complicated processes with Torque Details Ceramic Spray. With Ceramic Spray, you only have to ensure your car is free of dirt or dust to start spraying and buffing for a showroom shine. Other DIY ceramic coating options like Hydroslick or a ceramic spray coating may require significant prepping and pre-cleaning, including a thorough car wash, machine polishing, and using the clay bar.
If your car is dirty, the impurities will obviously interfere with the bonding of the ceramic coating. However, it doesn't have to be that complicated. At Torque Detail, we guarantee that you can give your car a ceramic coating from the comfort of your home. We do it ourselves and have been doing it even before we started selling. Our design principles are centered on making home DIY ceramic coating a reality for every car owner.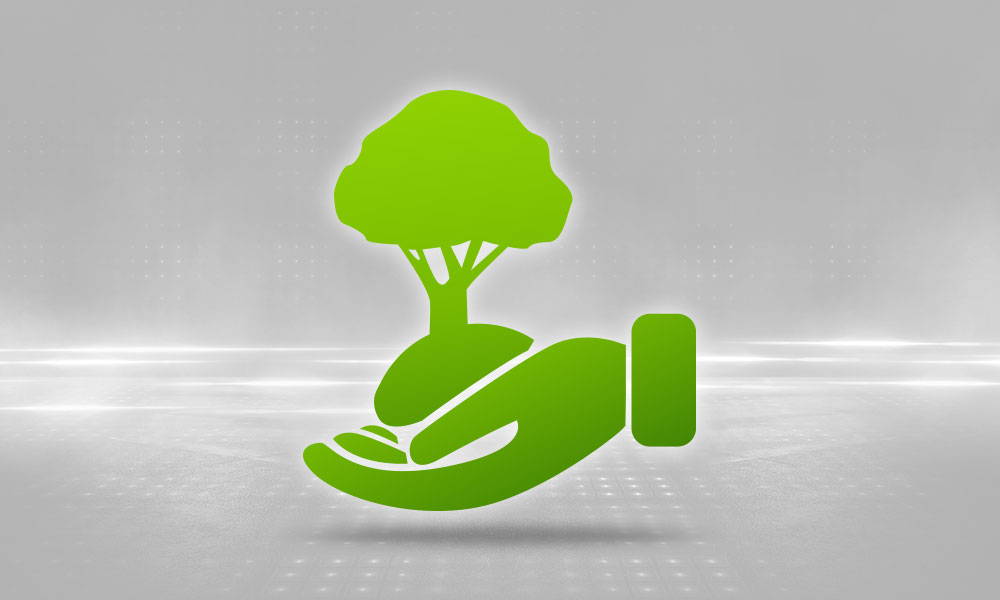 Chemical Guy's official website has a warning to users of the possible side effects of their products. Chemical Guys use controversial ingredients in formulating their detailing solutions. They even have a disclaimer that you should use the products at your own discretion. Therefore, you may risk birth defects and cancer from repeated use of products that contain cumene, benzene, naphthalene, and toluene.
Torque Detail strictly uses eco-friendly ingredients. You won't face any risks regardless of how long you use Ceramic Spray. We use the products ourselves and test each one by hand to ensure you're getting a safe and high-quality detailing solution.
Greater Shine And Effects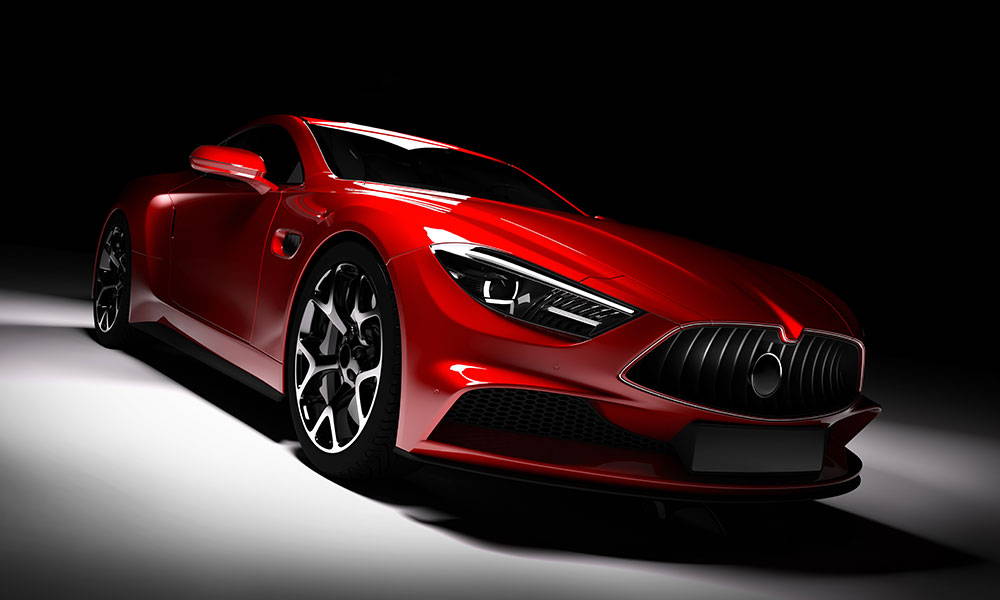 Ceramic Spray offers a deep reflective glass shine that leaves any car looking slick and outstanding. You'll be surprised by how easy it is to get your car shining and keep it shining for longer. Even if you've neglected your vehicle for a while or it has seen better days, Ceramic Spray will easily lift that shine!
Of course, Ceramic Spray isn't the only product out there that can give your car the advantages of ceramic coating. However, the results speak for themselves, and the many positive customer reviews are a clear testimony. Torque Detail dramatically differs from the competition because we consider the needs of DIY auto detailers since we're in this category ourselves! We've also examined all the common complaints and everything missing in the competition to ensure you get a top ceramic product that fills all the gaps.
Torque Details Ceramic is very resilient and can last up to a year after application. This ensures your car is protected for extended periods against UV rays, harmful chemicals, bugs, scratches, rain, and other weather elements. The high concentration means you only get to use a little at a time. The frequency of reapplying may be affected by different conditions like where you use your car and the various elements. However, considering you don't have to repeatedly apply it like Hydroslick, it can definitely last you a while.
★★★★★ "My car is slick as glass!! I put the Ceramic Spray on my Corvette Stingray and it is very slick and shiny. I should have purchased it sooner. It is a great product. It made my wheels look new. Keeps off dirt and dust." - Charlie F.
15% Off Deal
Summary: Chemical Guys Hydroslick vs. Torque Detail

Torque Details Ceramic Spray ticks all the right boxes for your wish list and delivers everything you're looking for in ceramic coating in a user-friendly manner. You get a sprayable DIY nano-ceramic coating for your car, and this can last you up to one year with a fantastic gloss and shine. You also get the ultimate versatility because you can use Ceramic Spray on every exterior surface of your car without limitations on results.
Ceramic Spray is miles ahead of the rest in terms of ease of use and application, cost, and performance. It's a great option regardless of whether you're a novice or expert. Although both products can be used by anyone, Hydroslick can be tricky and complicated for someone who has never done ceramic coating detailing. However, Ceramic Spray's sprayable design makes it super easy for anyone to use.
Torque Detail did a great job bringing DIY ceramic coating to the average car owner through Ceramic Spray. It will fulfill all your needs, whether you want to give your car protection, a fantastic shine, longevity, or hydrophobic properties. The best part is that you get all these at an excellent price that ensures maximum value and quality at minimum cost.
Ceramic Spray can be an excellent paint correction and saver depending on how much sun your car is exposed to. Consider giving your vehicle a protection coating from UV rays if you park it for long hours in the sun. You should also keep in mind that the more your car ages, the more the paint layer deteriorates, making it hard to bond with the ceramic.
Now that you're a few paragraphs wiser, it's clear which the best ceramic coating product for your car is. Would you prefer an easy-to-use, efficient, and reasonably priced DIY ceramic coating solution or one that is costly, easy to mess up, and frustrating to use and figure out?
Related Car Detailing Articles:
Published on

Sep 19, 2022