Chemical Guys Hydrocharge vs. Torque Detail (Who Wins)
If we lived in a utopia, all cars on the road would be eternally in automotive pristine condition, like they just rolled off the assembly line. In reality, however, no amount of waxing or washing can protect your new car from UV damage, painted surfaces stains, chips, or scratches. Luckily, modern ceramic coating products provide you with some badass arsenal in the war against the elements. Don't forget the bird shit, oxidation, corrosion, wear, and friction. It won't make your car bulletproof, but it offers an impressive array of protection that's actually backed by science.
Ceramic coating has not always been available at the DIY level and with ease of use. It was only done by professional detailers and is relatively expensive because it requires high skills and costly equipment. Today we'll explore two companies that offer ceramic coating products ideal for the ordinary car owner. We'll also review some of the best ceramic coating products from each company so you can know which one's best suited for your needs.
★★★★★ "My car is slick as glass!! I put the Ceramic Spray on my Corvette Stingray and it is very slick and shiny. I should have purchased it sooner. It is a great product. It made my wheels look new. Keeps off dirt and dust." - Charlie F.
15% Off Deal
Chemical Guys Hydrocharge vs. Torque Detail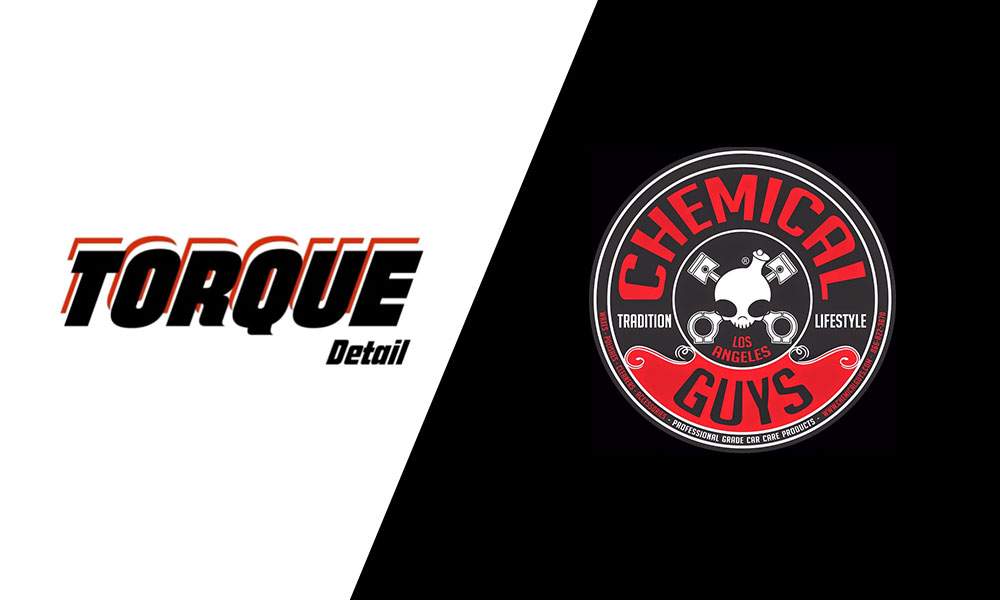 Chemical Guys have been manufacturing and distributing car care products for a while. They have a comprehensive car care line from tire dressing and clay bars to spray sealants, wax, and polish machines. Chemical Guys are constantly creating new formulations for car maintenance and aesthetics.
Torque Detail is another top contender in the DIY ceramic coating space. Since its inception, the company has steadily grown and boasts a passionate fan base among car enthusiasts and professionals. Initially created for their own use, Torque Detail products guarantee a professional-grade quality.
Both companies are based in the USA with Torque Detail manufacturing and hand testing their products in Tampa, Florida. Both companies have ceramic coating products designed to appeal to the average DIY enthusiast as well as professionals. One of the latest in the Chemical Guys lineup is the Hydrocharge Ceramic Spray Coating. How does this ceramic coating product perform?
Chemical Guys Hydrocharge Overview
Chemical Guys Hydrocharge is a silicon dioxide (SiO2) Ceramic Spray coating product. It promises to give your car extreme hydrophobic properties, durable protection, and a high gloss candy brilliant shine. Unlike traditional coatings, all-ceramic coating products you'll find in the market are based on silicon dioxide, so it's not unique to Hydrocharge alone.
Chemical Guys have a massive array of items for consumers. You get different products with ambiguous labels and brands that can easily be confusing. Most complaints from DIY ceramic coating users have been on vague descriptions and instructions together with poor customer reviews and customer support. With their plethora of products, you can't really blame Chemical Guys for finding it a bit challenging to keep up with your needs.
In contrast, Torque Detail only concentrates on one or two products centered on the ceramic coating. The focus is on a core lineup of products that can constantly be improved to ensure a satisfied and happy user. Too much of anything can be bad for you, and it's not uncommon for users to confuse Hydrocharge and Hydroslick, which is another different product from Chemical Guys.
your car's surface. It costs between $39.99 and $69.99 and comes in a 16-ounce bottle of the formula. You have to thoroughly wash your care and prep the surface before applying. While this is common and recommended among all car care products, Hydrocharge may require more effort to get results.
You have to clay surface your car's surface well and still use a machine polish to ensure it's suitably prepared. If your goal was to find an easy and quick detailing solution, this would prove to be counterproductive. Chemical Guys also recommend applying Hydrocharge out of direct sunlight and on a dry surface by spraying it onto a microfiber applicator or microfiber towel first. Hydrocharge is relatively reliable, and they make various claims on why they're the better option. These include:
Chemical Guys point out that you can use Hydrocharge on your untreated car paint and get up to 12 months of paint protection. However, you have to layer the coating on your car to get a bit of mileage with Hydrocharge. Their own tests show you may require at least two coats for reasonable protection. This means you have to clean and spray Hydrocharge at least twice simultaneously to get results.
Most times, the truth about a product is found in the reviews from previous users, whether negative or positive. Most reviews describe Chemical Guys as a hit and miss, with the Hydrocharge not holding up as long as it's supposed to. You may find yourself having to reapply more frequently. This may be associated more with ambiguous instructions rather than the quality of the product. Novice users may be applying incorrectly or an insufficient amount that creates a weak layer that quickly deteriorates.
User-Friendly DIY Ceramic Coating
Hydrocharge does a great job in trying to fill the gap between professional ceramic coating and DIY coating. This helps the average car owner avoid extremely high installation costs from certified professionals who charge $500 to $3,000. Some brands also only offer pro ceramic coating products that can only be used by highly trained professionals.
Hydrocharge helps reduce the expense, and the headache of traditional ceramic coatings. However, unlike alternatives from companies like Torque Detail, Hydrocharge still bears some conventional characteristics. You have to be careful in the application and allow it some time to work. Chemical Guys recommend giving your car a 2 to 3-hour Hydrocharge treatment with effects improving after 24 hours.
Chemical Guys claim that anyone can apply Hydrocharge to their car with the power of the spray format with ease. However, caution is warranted, especially for users who may be pregnant or with underlying health issues. Chemical Guy's own website warns of the dangers of Hydrocharge to your health and well-being. The product can expose you to dangerous chemicals that can cause cancer and various reproductive issues, including birth defects.
This shows they may be using controversial ingredients in formulating Hydrocharge, including Cumene, Ethylbenzene, Benzene, and Naphthalene, which state agencies deem dangerous.
How Chemical Guys Hydrocharge Stacks Up to Torque Details Ceramic Spray
Torque Details Ceramic Spray is a great car detailing product. It aims to make it easy for you to quickly get professional-grade results on your vehicle and is a favorite product among car enthusiasts and professionals. Ceramic Spray has incredible qualities that make it an excellent and suitable alternative to Hydrocharge.
Torque Details Ceramic Spray consists of specially formulated silicone dioxide particles suspended in a resin solution. The resin formula has been developed and perfected for over 3 years to guarantee excellent results every time you use Ceramic Spray. Just like Hydrocharge, it comes in a sprayable bottle. At the cost of $39.95, you get an 8-ounce bottle plus a free microfiber pad. If you're a new customer, you'll get a 15% discount which is excellent value for your money.
Ceramic Spray does what it says it will do, and Torque Detail is open and straightforward about its product. It ensures you can give your car a genuinely durable and glass-like finish by yourself. Your car stays protected for up to 12 months, thanks to Ceramic Spray's 7H hydrophobic hardness. This repels water, UV rays, dust, mud, and anything else you may encounter on the road.
Keep in mind that the durability, quality, and longevity of all ceramic coating products correlate with the hardness associated with the product. The harder the coating, the better the product is at protecting your car. Therefore, opting for a ceramic coating with the highest verifiable hardness of 9H or closer guarantees the best long-term results.
★★★★★ "My car is slick as glass!! I put the Ceramic Spray on my Corvette Stingray and it is very slick and shiny. I should have purchased it sooner. It is a great product. It made my wheels look new. Keeps off dirt and dust." - Charlie F.
15% Off Deal
You'll only need a few minutes to spray and buff Ceramic Spray to your car and get that premium shine. Simply spray Ceramic Spray evenly on your car's surface, work it in, then buff it off with a microfiber towel, and you're done! You'll only need small amounts for excellent results, so don't underestimate the small bottle.
You can get decent usage from the 8-ounce bottle, and the unique resin suspension guarantees a glass-like finish that enhances reflection and brings out the natural color of your car so you need to consider the color paint that's best as well. Torque Detail takes every customer's feedback seriously and continuously improves its products to fulfill all your needs. Although Hydrocharge is a top ceramic coating option, here are some points where Ceramic Spray clearly stands out:
Most User-Friendly DIY Ceramic Coating Option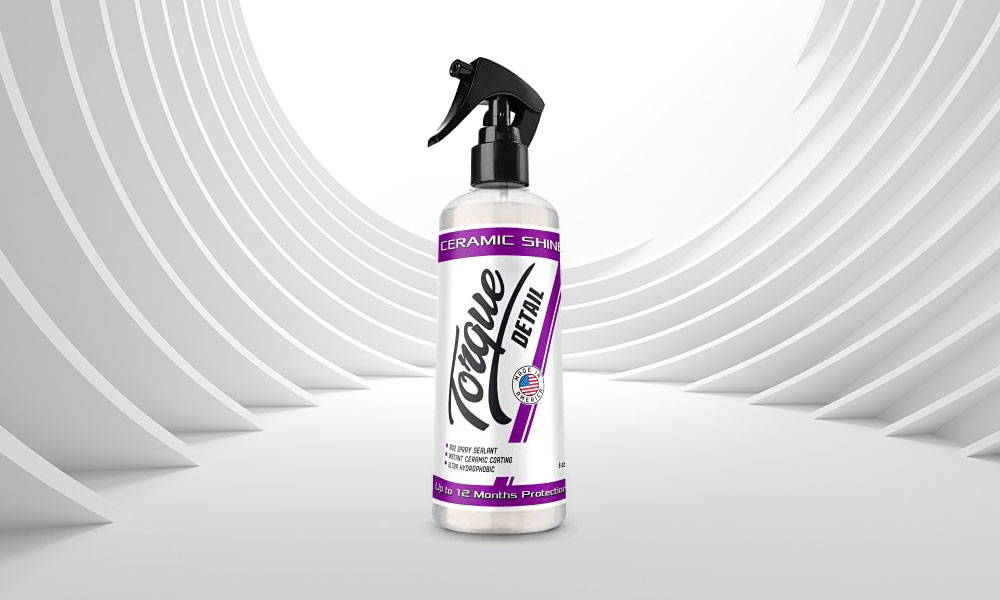 With Torque Details Ceramic Spray, you don't have to follow any complicated processes to achieve great results. It's not rocket science. Other DIY ceramic coating options require significant cleaning and prepping that can take user-friendliness out of the equation. Ceramic Spray only requires that your car is clean and free of dirt or impurities.
Impurities can obviously interfere with the ceramic coating's bonding, but it doesn't have to be complicated. Ceramic spray is designed to make DIY ceramic coating a reality for the average car owner from the comfort of their garage. This means no claying, machine polishing, or thorough car washes are needed!
Longer Lasting Protection
Unlike other options, Ceramic Spray boasts a 7H hardness level that is highly hydrophobic. As a result, your car stays protected for longer against UV rays, scratches, bugs, acid rain, harmful chemicals, and other elements you may encounter on the road. It's not the coating alone that's long-lasting. The formula is very concentrated, and Torque Detail stays true to its motto of less is more. A single spray can cover a large surface area, meaning you'll only get to use tiny quantities at a time and get significant mileage from the bottle.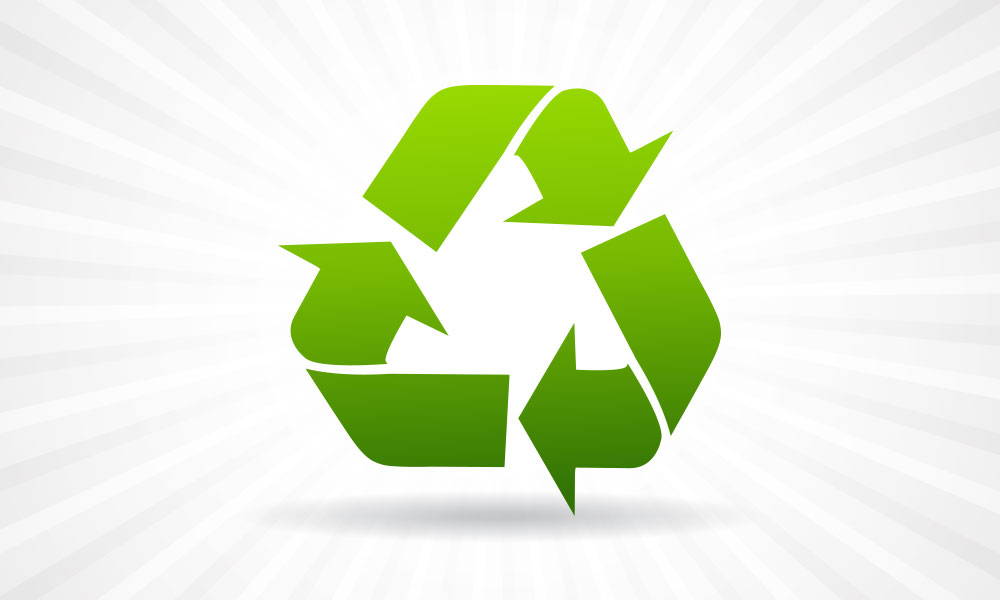 All the ingredients used by Torque Detail in Ceramic Spray are strictly eco-friendly. Regardless of how long you use Ceramic Spray on your car, there are no risks to your health or well-being. This is guaranteed because the products were initially created for use by Torque Details professionals and not for commercial purposes. Additionally, Ceramic Spray is tested by hand in Florida to ensure the product is safe and of high quality.
Other products have ingredients that may compromise your health and that of your loved ones, making them a risky endeavor even for hardcore fans.
From the average Joe to the pros, Ceramic Spray is super easy to use for any car owner. Basically, you get what is advertised, and it's as simple as the name, a ceramic Spray that leaves your car shining! No unnecessary descriptions and fancy terms that will confuse you. With Ceramic Spray, you can satisfy different needs from one product, giving you outstanding value. Torque Details $20 cheaper starting price makes finding a more affordable product of similar quality and effectiveness almost impossible.
The best part is that you can get even more significant savings when purchasing Ceramic Spray in bulk. Torque Detail offers enormous discounts that can save you a pretty sum if you're detailing many vehicles or run a shop.
★★★★★ "My car is slick as glass!! I put the Ceramic Spray on my Corvette Stingray and it is very slick and shiny. I should have purchased it sooner. It is a great product. It made my wheels look new. Keeps off dirt and dust." - Charlie F.
15% Off Deal
Not all ceramic coating products are created the same. Chemical Guys Hydrocharge and Torque Details Ceramic Spray should be on your wishlist and are excellent options for the average DIY enthusiast and car owner. Although they're both top contenders, the above review clearly shows that Ceramic Spray has plenty of benefits that make it stand out. This is not to say that you'll not get a decent result from Hydrocharge.
Torque Detail simply does a better job of considering the needs of DIY auto detailers, mainly because they're DIY auto detailers themselves! Everything the competition has overlooked, and all complaints and feedback are also considered in the design and production to ensure Ceramic Spray meets all your needs. Whether you're looking for that showroom shine, durable protectant, hydrophobic properties, longevity, or the most user-friendly DIY ceramic coating option in the market, Ceramic Spray got you covered and hopefully we've answered your faqs! Best of all, the price is very affordable with no compromise in quality. If you're looking for maximum value and quality at minimum cost, look no further than Torque Details Ceramic Spray.
Related Car Detailing Articles:
Published on

Sep 19, 2022