There Are Only 8 Steps to Detailing a Car - Let's Break Down Each
If you are planning on detailing a car, there are eight simple steps you can take. Some guides online may say that there are more than that. Detailing is an art and you could get way more complex with it! However, we wanted to provide a concise guide that'll have you with a detailed ride in no time.
We'll also include some of our favorite products that you can use. Your vehicle should look brand new (as in right out of the showroom).
Whether you've had it for a month, a year, or longer, it deserves to look its best. If you're ready to take the necessary number of steps to detail your car, keep reading. Let's dive right in and get started.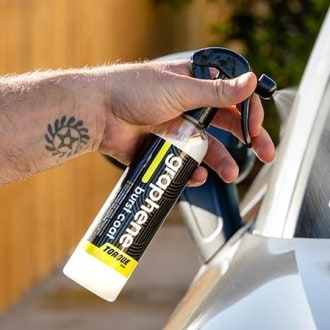 ★★★★★ 
High Rated Reviews from 150+ Customers 
After a simple spray and wipe down using a microfiber towel, your car's paint job will be protected for up to an entire year. Your car's top coat impenetrable to any chemical, liquid, or environmental contaminant there is. In a matter of minutes!
1. The Basic Wash
There are a couple of ways to go about this approach: the two bucket method or the foam cannon (if you want something touchless). For most people starting out, the two bucket wash is the best method.
Apply the soap throughout the exterior of your vehicle. This includes the paint, glass, chrome, grill, and more. So once you have that taken care of, we'll now focus on the next part of the vehicle.
The key part of this step is soaping up your vehicle and then rinsing off.
2. Wheels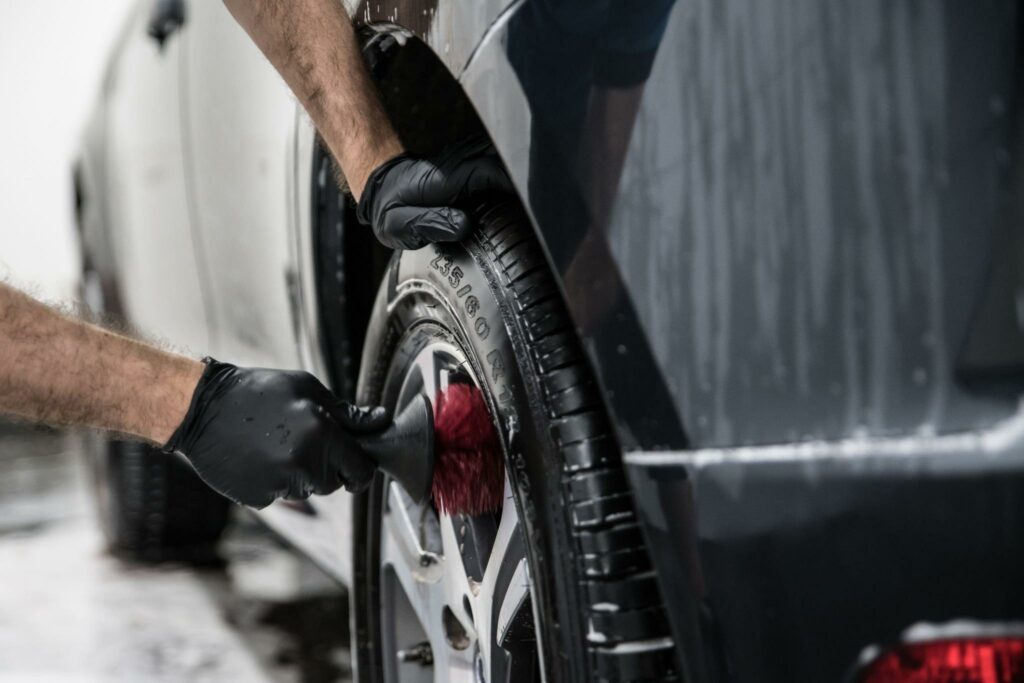 The wheels are the first place you're going to want to start detailing. The reason for this is that you'll be tackling a whole lot of grease. Not only that, it will need a pre-treatment in order to make them as clean as possible.
These will include a wheel cleaner and even brushes for those hard-to-reach places. You may need a wash mitt and a separate bucket to rinse it all down.
3. Paint Decontamination
Next on the list, you'll want to remove the contaminants clinging onto your vehicle. These can be from chemicals, dirt, grime, or even bug splatter. There are a few products that we highly recommend for this step.
A good starting point is Decon Soap. Fill up a bucket with water and add in some Decon Soap. Wash down the car and apply the soapy water to the wet surface with a microfiber wash-mitt in a back and forth motion. This'll take away a lot of surface contaminants and even strip away any old wax layers on the car.
To take it to the next level, use Clay Bar and Clay Lube. Apply the lubricant onto the surface. Make sure there's plenty of it.. Then, you can scrub it gently using the clay block that comes in the kit. This will pull out any embedded contaminants that the Decon Soap wasn't able to pick up. You'll be left with a very smooth and clean paint surface.
You can hose down your car's surface to remove any Decon Soap or clay bar lube. You're now ready for the next step!
4. Drying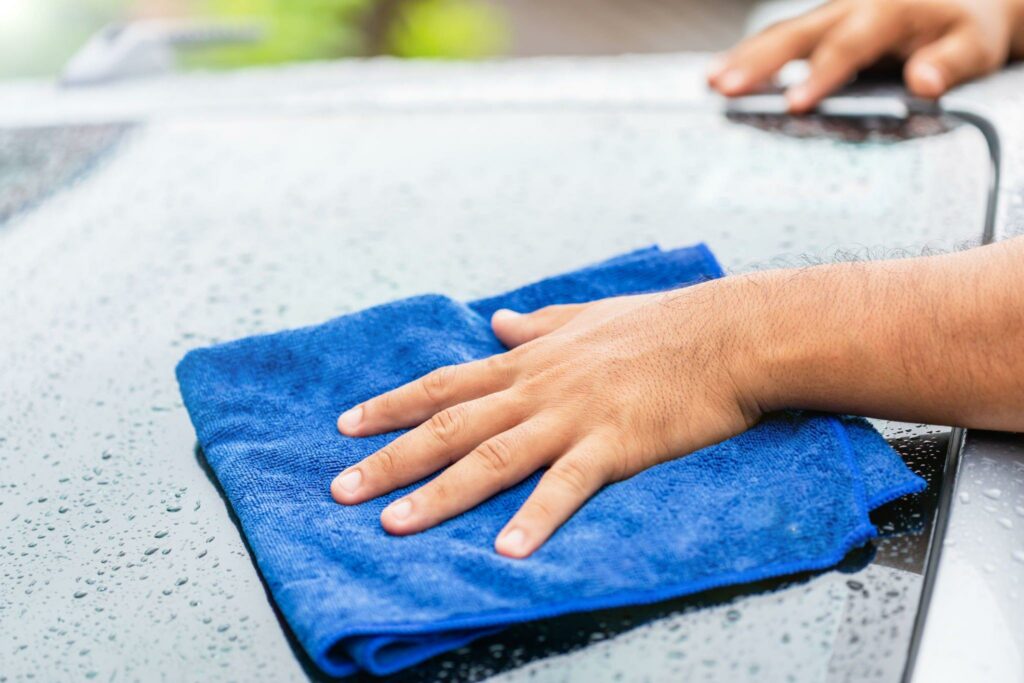 Next up, you'll want to make sure that the car dries. You can do this by finding a towel and gently rubbing it in a circular motion. It may be wise to make sure you don't leave any streaks behind.
If you need to get rid of any water spots, you can use a detailer to get rid of them. We have one of those products (which happens to be our Water Spot Remover). You can use this to get rid of any leftover water spots while preventing future ones from forming.
5. Paint Correction
Most cars have some form of paint imperfections whether big or small. The easy way to take care of this problem is with a scratch remover like Torque Detail Reverse. Not only will you get rid of scratches, but it can also be used for removing any stubborn water spots, and other small bits of surface damage.
6. Shine & Protect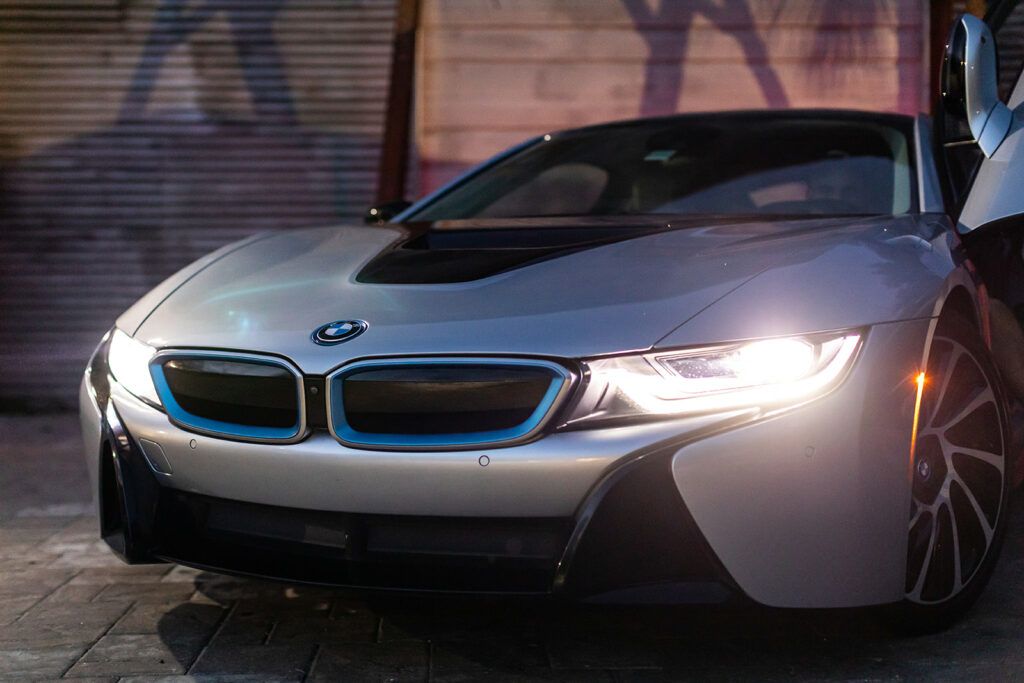 Next, we will make sure that your car shines like it's back on the showroom. One of the best ways to do this is using two of our products. The first one is Graphene Burst.
This will be great for an all-over coating for your vehicle. This is your car's version of a raincoat. Which means it'll be able to sheet off water like it's nothing.
And best of all, you get that showroom shine for a whole year. Nothing will dull it down – not even water and contaminants. Another product that we recommend is our Torque Detail Plastic Restore for bringing out shine and color in exterior plastic parts.
This will be great when you need to take care of any of the plastic on your car's surfaces. It's easy to apply and will leave that long lasting shine. If you are looking for something that will protect your plastic against UV rays, this is the one to go with.
7. Interior
Of course, we can't leave out the interior. This means cleaning it from top to bottom. Vacuum up any debris, clean out the leftover trash (if any).
If you have a leather interior, you can use a cleaner to wipe it down. If it's an upholstery interior, you can vacuum up as much as possible. To make it smell nice, apply air freshener like Febreeze so it can smell great for a long time.
8. The Engine Bay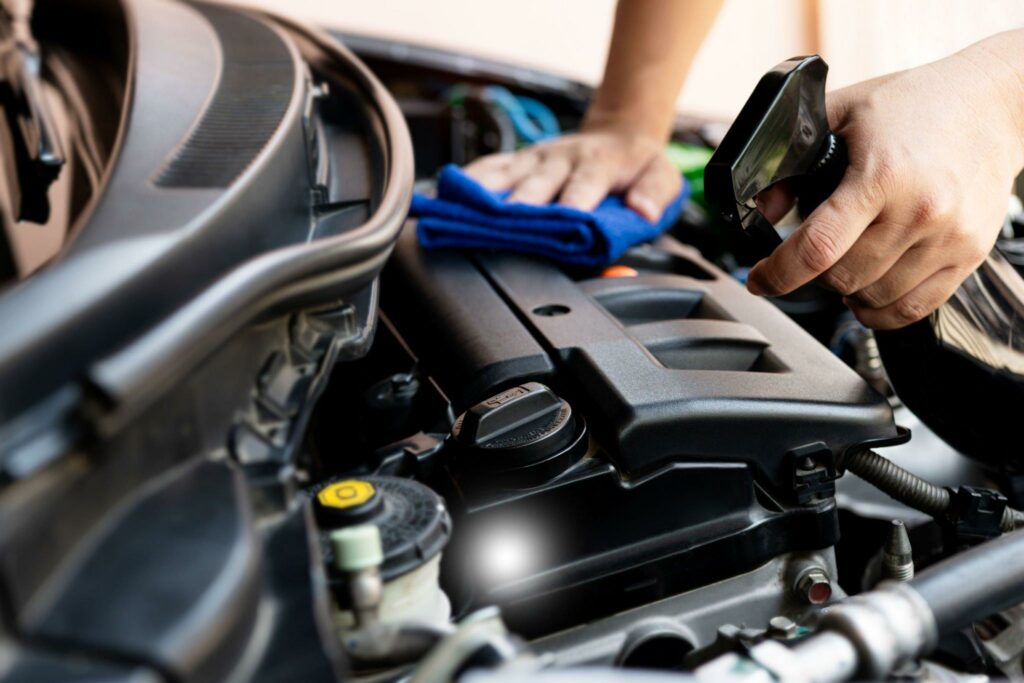 Lastly, take the extra effort to perfect your car's show-winning abilities by detailing the engine bay. Doing this will reduce the chance of dirt buildup in the engine causing problems and gives you a complete sense of pride for your ride. Not to mention, it makes doing repairs on your car far more pleasant.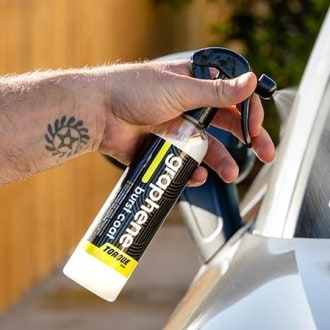 ★★★★★ 
High Rated Reviews from 150+ Customers 
After a simple spray and wipe down using a microfiber towel, your car's paint job will be protected for up to an entire year. Your car's top coat impenetrable to any chemical, liquid, or environmental contaminant there is. In a matter of minutes!
Final Thoughts
There you have it. These are the eight steps all pro detailers follow to detail their rides. Follow these and we can guarantee that your car will look beautiful from the inside out. Heads will turn whenever you're passing by.
No matter what car you drive, this guide will apply to them all. It's always a good idea to make it look good for a year or longer. Our Torque Detail products will do just that.
Don't wait – check to see what Torque Detail has in store for you right now. 
Related Car Detailing Articles:
Published on

Jan 05, 2023