Bob Moses Ceramic Coating Reviews & Alternatives
If you're interested in getting a professional ceramic coating in the American Southwest, you've probably already heard of Bob Moses. The nationally recognized brand gets a lot of attention for the quality and skill they bring to ceramic coating services.
Of course, professional coatings aren't the only option, and there are a lot more products coming out that offer a high-quality DIY coating than there used to be.
Vehicle owners are often left wondering which is better, paying more for a professional service or paying less to get a DIY product that might not work quite as well, but that's significantly cheaper and keeps control over your vehicle in your hands.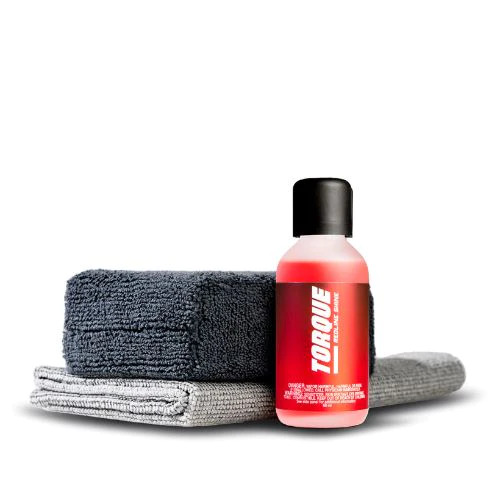 ★★★★★ 
6k+ Verified Customer Reviews
Redline Shine is a 7H hardness polysiloxane ceramic coating that protects your vehicle from grime, contaminants & chemicals. You'll get up to 2 years of protection even in the harshest conditions.
Never fear! That's why we're writing this review. We'll talk about what makes Bob Moses so great, the downside of getting a professional service by them, and one of the top DIY ceramic coating alternatives you can use at home.
There's a lot to cover, so let's dig right in.
Too Long to Read? Here's The Summary
If you can afford to pay a pro to apply it to your ride, Bob Moses is an incredible pro-grade ceramic coating. They've got great reviews and are true experts. They use Japanese ceramic coatings by a brand named Sensha.
However, it's now easier than ever for DIYers to ceramic coat their car. Using a product like Redline Shine, you can give your car a gorgeous shine and a year of protection in just one Saturday. Better yet, it's the easiest to apply pro-grade coating on the market and can last 2 years or more. Watch the video below to learn more.
Why Bob Moses Ceramic Coating Is A Nationally Recognized Ceramic Coating Provider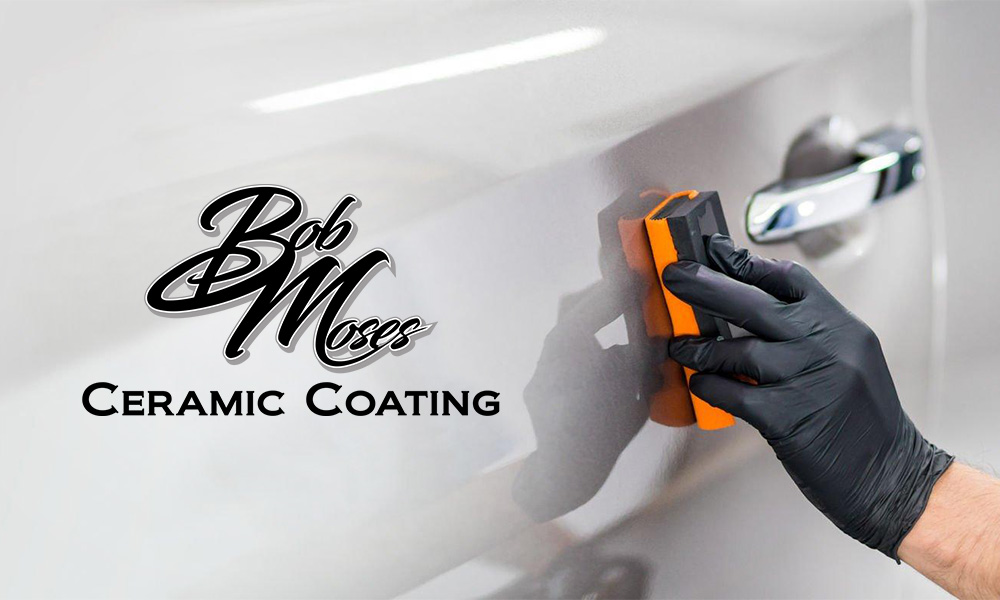 Plenty of places offer ceramic coating services to their vehicles, but few shops have the level of brand recognition and prestige as Bob Moses.
Here's why Bob Moses is so well known when it comes to car detailing, what they do right, and how they stand apart from their competitors.
Incredible Finishes
The biggest thing most vehicle owners look for when they're getting a professional ceramic coat is that their vehicle should look amazing when the service is finished.
Since Bob Moses techs are highly trained and know exactly how to work with the products they use, that's sure to be your experience when you take your vehicle to a Bob Moses location. They will work to make sure every inch of your vehicle is treated properly, avoiding any weak or degraded sections, swirling in the coating or underlying paint job, or defects that can attract dust.
That means that your vehicle will be returned looking its absolute best, with a high gloss almost friction-free finish that improves appearance, performance, and protection all at the same time.
Able To Ceramic Coat A Wide Range Of Vehicles
Another reason vehicle owners are happy with services at Bob Moses is that they can work with a wide range of vehicles and apply successful ceramic coatings to a lot of different shapes and vehicle types.
That includes boats, motorcycles, RVs, and more traditional trucks and cars.
Their wide range of vehicle experience also means that they know precisely how to apply ceramic coatings to the decorative or aerodynamic swoops and curves of your vehicle. No matter how tricky an angle is, the folks at Bob Moses will be able to take care of it.
Top Tier Training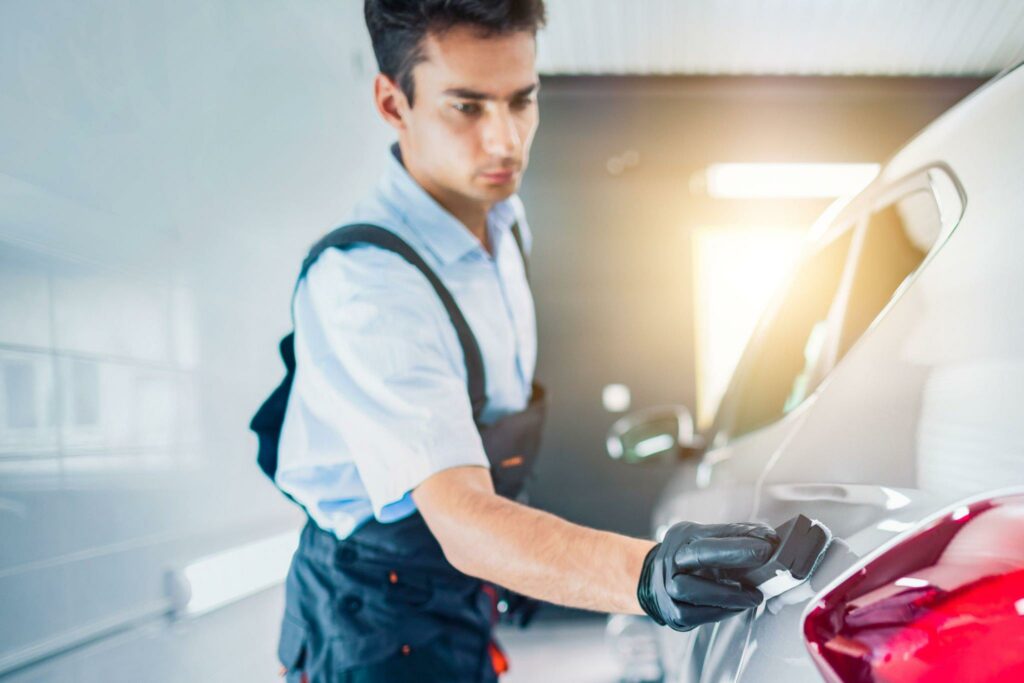 One of the most important things in any kind of vehicle shop or professional detailing service is that their techs need to get the best training possible to be effective in their jobs.
A lack of training can lead to simple mistakes or problems that could have been avoided simply by using a different technique.
Fortunately, since Bob Moses does a good job of training their employees, and also making sure that they have more experienced team members helping with most jobs so that simple mistakes are avoided.
That means far fewer redoes on your service, while also help Bob Moses train up their new employees to be competent and ready to perform ceramic coats and other services on their own.
Fantastic Customer Service
Customer service is really important any time you're working in the auto industry, whether you're a mechanic or a detailer, or customizer. Having knowledgeable people who are ready and willing to help customers, including answering technical questions about the service, or asking about warranties and guarantees, is critical to giving customers a good experience.
There's a lot of reasons to love Bob Moses services, but their high-quality standards for customer service are one of the bigger ones.
Bob Moses prides itself on offering a top-tier customer service experience every time, regardless of why a customer is contacting them or what they need done.
This is the dedication we like to see in the vehicle industry, and we're glad to see that Bob Moses's customer service is just as good as their actual service.
High-Grade Ceramic Coating Products
Even the best technicians aren't necessarily going to get a great result if they're using substandard products. One of the big advantages of going to a professional shop like Bob Moses for your ceramic coat is that they have access to coating formulas that aren't really practical, or sometimes safe, for DIY use.
Those higher quality products often offer a better, stronger, longer-lasting finish that will keep your vehicle looking its best longer.
Bob Moses is careful about the products they choose for their ceramic and graphene coatings and will work with customers to make sure the product they choose fits client needs and budget.
Lots Of Locations
Some people prefer to go to mom-and-pop shops for their detailing needs, and that's great. It means that more small businesses have a chance to succeed in competitive markets.
But there are some advantages of going to a chain operation, like standardized service, national reputation, and a lot more training and resources to help make sure your vehicle gets everything it needs from the service.
Going to a Bob Moses location means that you're going to get the level of service they built their reputation on, which is exactly what you need when you're looking for a durable ceramic coat.
It's also just easier to find a Bob Moses than single-store operations, and you're more likely to be able to continue with the company if you wind up moving.
Downsides To Getting A Professional Ceramic Coat Treatment
There can also be downsides to getting a professional service done, even from the top providers. That's important to remember because often people think of professional services as being the best for everyone and that isn't necessarily true.
Usually Takes Longer Than DIY Coatings
One of the big downsides of a professional treatment is that your appointment, and the treatment itself, will probably take longer than doing a ceramic coat at home.
Most of this time difference is because of inherent differences in the kind of product being used, how long it needs to set, and whether it requires a UV cure to be finished.
So there are benefits to the longer service time, but it still means more time without your vehicle, or more time in your busy schedule waiting for the service to be finished.
Expensive Service
Bob Moses charges custom costs depending on the kind of vehicle they are working on, the total surface area being covered, which ceramic coat product they are using, and how long it takes their techs to do the work.
That's reasonable, but it does mean that you're going to pay significantly more a professional service.
Have To Schedule Time Without Your Vehicle
Especially if you need to get your daily driver coated, that can be a pain in your schedule. Professional services can take quite a while, and you either need to wait for the vehicle or use an alternative to get around in the meantime.
While this kind of inconvenience is standard for a lot of detailing and maintenance work, it's still an inconvenience worth considering when you decide what kind of ceramic coat is right for you.
The Best Bob Moses Ceramic Coating Alternative With a Long Lasting Coating
"With 2 years of protection, Redline Shine is a superb alternative to Bob Moses Ceramic Coating"
Getting a professional ceramic coating is a great way to go, and we're never going to say that you shouldn't work with the professionals.
But being a proud US-made car detailing products company who empowers DIYers to save money and get professional results, we have an alternative you ought to know about.
Save money and give your ride 2 years of ceramic protection using our brand new, state of the art, Torque Detail Redline Shine.
Let's talk about why this spray is a must buy in 2023.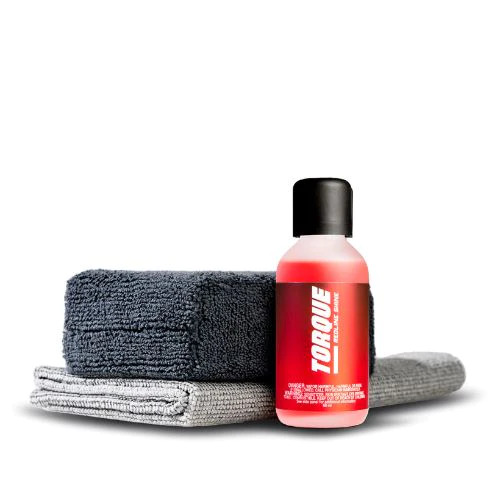 ★★★★★ 
6k+ Verified Customer Reviews
Redline Shine is a 7H hardness polysiloxane ceramic coating that protects your vehicle from grime, contaminants & chemicals. You'll get up to 2 years of protection even in the harshest conditions.
Easy Application no matter your skill level
Torque Detail products are always designed to be easy to use and to solve the biggest problems faced by home detailers. Custom formulated for ease of use, we're confident in saying that out of all the pro-level ceramic coatings on the market, Redline Shine is by far the easiest to apply.
Fast
Slow-drying formulas can cause their own problems, especially if you don't have a garage you can work in.
Fortunately, Torque Detail Ceramic Coat is designed to dry and cure quickly, without any extra tools. That means you need to move quickly, but also means that your vehicle will be pristine when it's done.
Affordable
A bottle of Redline Shine costs $75 when you use our limited time discount. That's significantly less than a professional service considering that will run you up thousands. You'll be able to treat all but the largest vehicles more than once with a single bottle. A little goes a long way.
That's significant cost savings just by doing your ceramic coating yourself.
DIY Peace Of Mind
DIYers understand the importance of doing something yourself. Even when you trust the professionals to get the job done you still might be anxious about the results and whether the extra cost is going to be worth it. If you're looking for added peace of mind, almost nothing helps more than doing the job yourself.
Proudly Made in the US: For Car Owners Who Want The Best For Their Vehicles
Our team are vehicle lovers themselves, and we understand how important your vehicles are to you. You can trust Torque Detail to design their products with enthusiasts in mind – and to solve the key problems they encounter themselves with other products.
Torque Detail is by and for vehicle enthusiasts.
Related Ceramic Coating Articles:
Published on

May 20, 2023