Buying The Last Coat? DON'T...Before Reading This Review
Are you looking to buy 'The Last Coat'? If so, then you want to stop for a moment. It's important that you take a look at reviews of an all in one car polish product that has durability that you might be interested in.
For this reason, you'll want to check out what we have to say about 'The Last Coat'. Find out about this top coat features and some of the downsides to it. It may also be enough to allow you to look for an alternative car polish.
Let's get started now with our review for an ease of use, great product.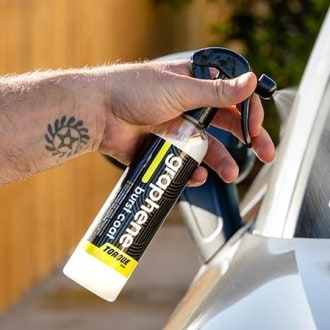 ★★★★★ 
High Rated Reviews from 150+ Customers 
After a simple spray and wipe down using a microfiber towel, your car's paint job will be protected for up to an entire year. Your car's top coat impenetrable to any chemical, liquid, or environmental contaminant there is. In a matter of minutes!
The Last Coat Review – Is This The Last Detailing Product You'll Need To Buy?
In this review, we'll be taking a closer look at 'The Last Coat' automotive detailer. This includes the features it has, what it claims to do, and its flaws that we have discovered. Keep in mind that even though its name may claim something, it may not be the last coat you need at all.
Nevertheless, let's go over what 'The Last Coat' offers so you know what it has. And we'll determine whether or not it's good enough for you. Let's go. 
The Last Coat: The Features
Is 'The Last Coat' the one great product you really need? Does it indeed live up to its name? Let's take a look at the following features down below and what it claims to do:
Glossy shine within seconds: They claim to give you a high gloss shine in three quick steps. It says you need one applicator or microfiber towel to spread the solution and another towel to buff it off. It also claims that you can get this done without buckets. Sounds promising, right?
Includes car wax for multiple surfaces: If you want something that will be great for both your exterior and interior surfaces, The Last Coat claims to give you that car wax to make it look good. Kind of an eyebrow raiser when you think about it. It also claims to work for your kitchen, electronics, and appliances. Isn't this an automotive product?
Ceramic coating: Ceramic coating has grown in popularity over the years. So much so that this brand and other competitors are starting to sell them for auto detailing. This spray sealant designed to protect your vehicle from contaminants, UV rays, water beading and spotting, and so much more. It also claims to do all this without hurting the paint. 
Where The Last Coat 'Proves You Wrong'
Needless to say, The Last Coat may not be the 'last coat' at all. In fact, they made a promise to create high-quality car care products that their experience will be excellent from start to finish. However, there are some flaws that we have discovered.
Let's take a look at what they are so you know:
Doesn't last a long time: One of its biggest flaws is longevity. One user said that it lasted him no more than three weeks. After that, it started to wear off quickly. Because of this, users will continue to reapply constantly until the bottle runs out. After that, you buy another one and repeat the process. Talk about something that will cost you time and money.
Doesn't stay hydrophobic for long: Unfortunately, it loses its hydrophobic properties after a short time. And that's never good if you want something that will cause the water to run off fast rather than stick around and leave water spots.
Doesn't last in the sun: It claims to have UV protection because of its ceramic coating. The bad news is that it doesn't live up to the hype. In our home state of Florida, it's sunny most of the time (with the usual rain on most days). But not to be outdone, it gets really hot. While one product we know can last, The Last Coat won't starting from the first application. Even after a month, your exterior will be threatened by the sun's rays without adequate protection.

Leaves swirl marks behind: Ah yes. The nightmare of all dark-colored vehicles. You spray on the sealant product, buff it off, and it's not all gone. This makes your vehicle's exterior not so beautiful. People may stare at it and it won't be in the way you want it.
Shine is more average than great: When it comes to the high gloss shine, it does leave one. However, it's not that showroom shine that you might expect. In a word, it's dull. If you are expecting something that will give you the perfect shine (and for a long period of time), then we've got the best product you want.
So as you can see, it's not really a great product as advertised. If anything, it doesn't last as long in terms of protection. Sure, it may have some good qualities – but it ain't enough.
Now, you're stuck on what kind of car care product you have to get now that we've pointed out some of The Last Coat's fatal flaws. Not to worry, we have what you want.
If you want a protectant product that will be your best friend and last you a long time, you'll want to check this out. Enough teasing, here's what it is…    
Try Graphene Burst Coat By Torque Detail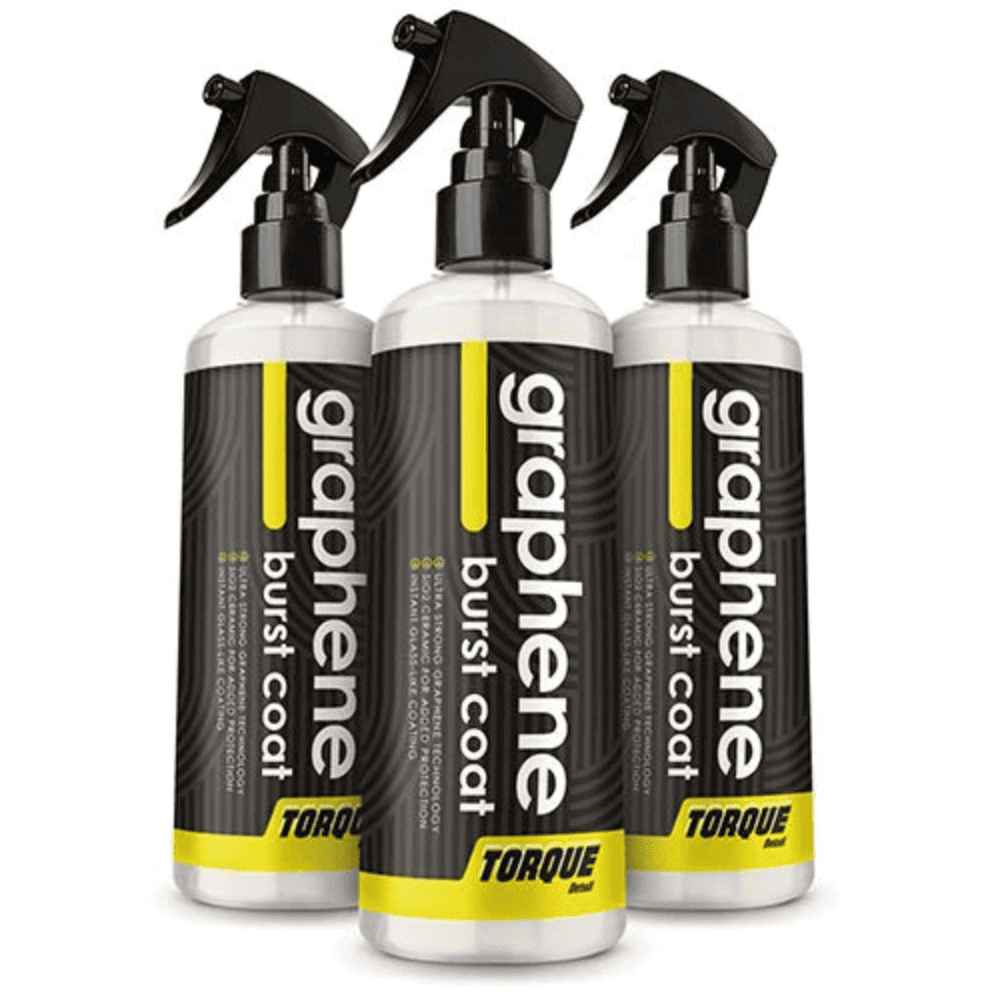 Introducing Graphene Burst Coat. If you are looking for the real 'last coat' spray, this might be exactly the type of slickness that you're looking for. And we know that with one bottle, it can last you more than a year with one car.
One bottle will last you four or five applications. So you can use this on more than one vehicle if you so choose. Otherwise, one bottle for one vehicle can last quite awhile.
No professional application. No special equipment. None of that nonsense.
Want to know how to apply this in three easy steps? Let's show you how to get it done:
Simply DIY Using a sponge and your favorite car shampoo and start washing your entire car. You can remove the dirt, grime, decontaminants, and other things that may make the coating less effective. Make sure that you cover the entire exterior (and for good reason) with this great restorer car care product.
Spray Graphene Burst Coat throughout the exterior. This includes the paint, glass, tires, and all over the place. 
Grab our Microfiber Towels for Professional Detailing and go to town. You'll be able to buff it all in without any smudging or streaking. It can take as much as one pass through and you're good to go. Before you know it, you're done and you have that clear coat and showroom high gloss shine. 
And just like that, you have a shine that will last the whole year. All it takes is a three step process and it takes 15 to 20 minutes. You can do a bit of prep work with some of our other products as well if you want to take your sweet time (and we won't judge you).
But if you want a true glossy look that no other competitor (especially The Last Coat) can do, then you can look no further than Graphene Burst Coat. Do we have other products that you should try?
The answer is yes, so stay tuned for that. 
Why Graphene Burst Coat over The Last Coat?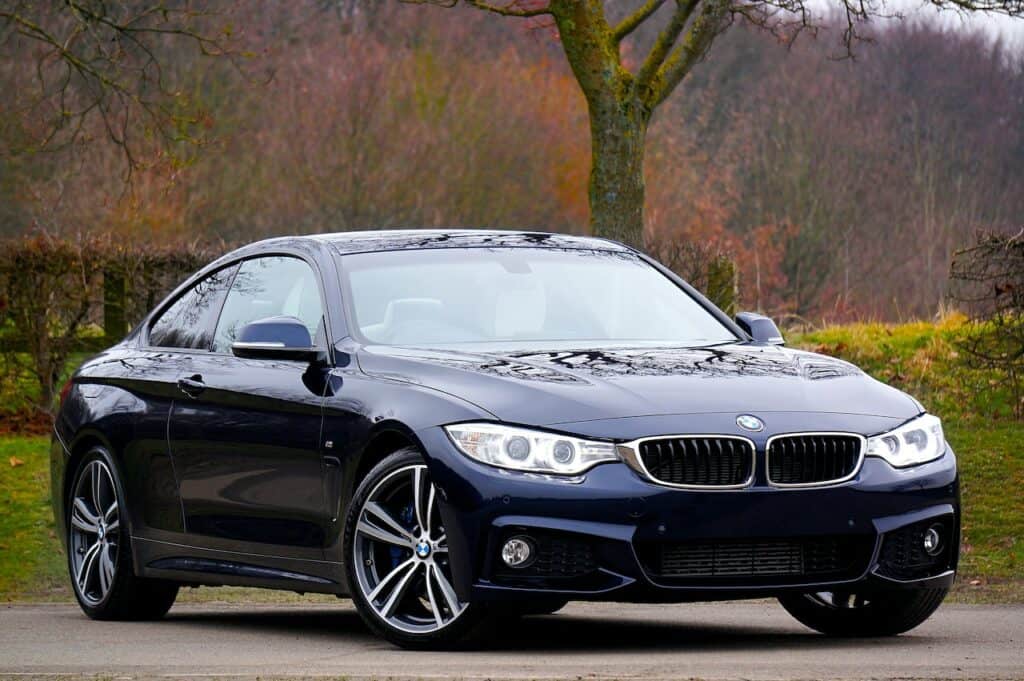 Let's face it, there are so many reasons we want you to give Graphene Burst Coat a shot over The Last Coat (or any other competitor). You get more benefits out of our best product and we stand by what we believe in.
In case you need a few more reasons to choose us, here's what we offer:
Stays hydrophobic for an entire year: If you want something that will cause the water to roll off and fast, Graphene Burst Coat will deliver. It has hydrophobic properties that will last the whole year. Whether it's rain or snow, we've got you covered. You'd be hard-pressed to find something quite like this anywhere else. 
Your best line of defense against droppings, bugs, and contaminants: If you are looking for something that will be your best line of defense against things like dirt, dust, droppings, bugs, and contaminants, we've got you covered. Graphene Burst Coat gives you all kinds of protection and you'll know for a fact that it will stay that way. And yes, it can even sustain the heat and sun like nothing else. Yes, even in warmer climates.
A long-lasting shine guaranteed: This contains an ingredient that is found in crystal quartz. And it's also helpful in providing that showroom shine that no competitor of ours can provide for a long period of time. Put this to the test and we'll make sure your vehicle's paint shines like a mirror the whole year. If we hadn't said it enough, we'll say it again and again.
Much tougher than steel: Graphene is tested and proven to be tougher than steel. How much tougher? Try 200 times tougher. Which means you get excellent protection from scratches. No other spray that claims to have graphene in it won't come close. And it's also one more reason why we are the real deal compared to the others
Made and developed in the USA: It took us three years to develop and test this product. It's made in the USA and doesn't contain any harmful chemicals that are normally found in formulas made outside of our country. Not only that, you get the best quality possible with less product.
Customer Reviews
"This has been one of those great products where I can detail it like a professional. Even my friends want me to detail their cars for them. This product is a blessing and a curse."
"Used this on all of my cars. Each of them has that mirror-like shine. My garage looks like a dealer's showroom. I can't get enough of using this."
"The water just sheets right off after a rain storm. And it stays shiny even after multiple car washes. I've tried many graphene and ceramic products and they weren't even as good as the Graphene Burst Coat I used."
"I prepped this using Clay Lube and a clay pad. I wanted to give it that extra love before putting on Graphene Burst Coat. Needless to say, I'm quite happy with the product."
"I don't think I've come across a product quite like this before. I've tried everything but it tends to be labor intensive and I hate it. This takes me no more than 20 minutes to add on. It's so easy, a fifth grader could detail my car."
What we also recommend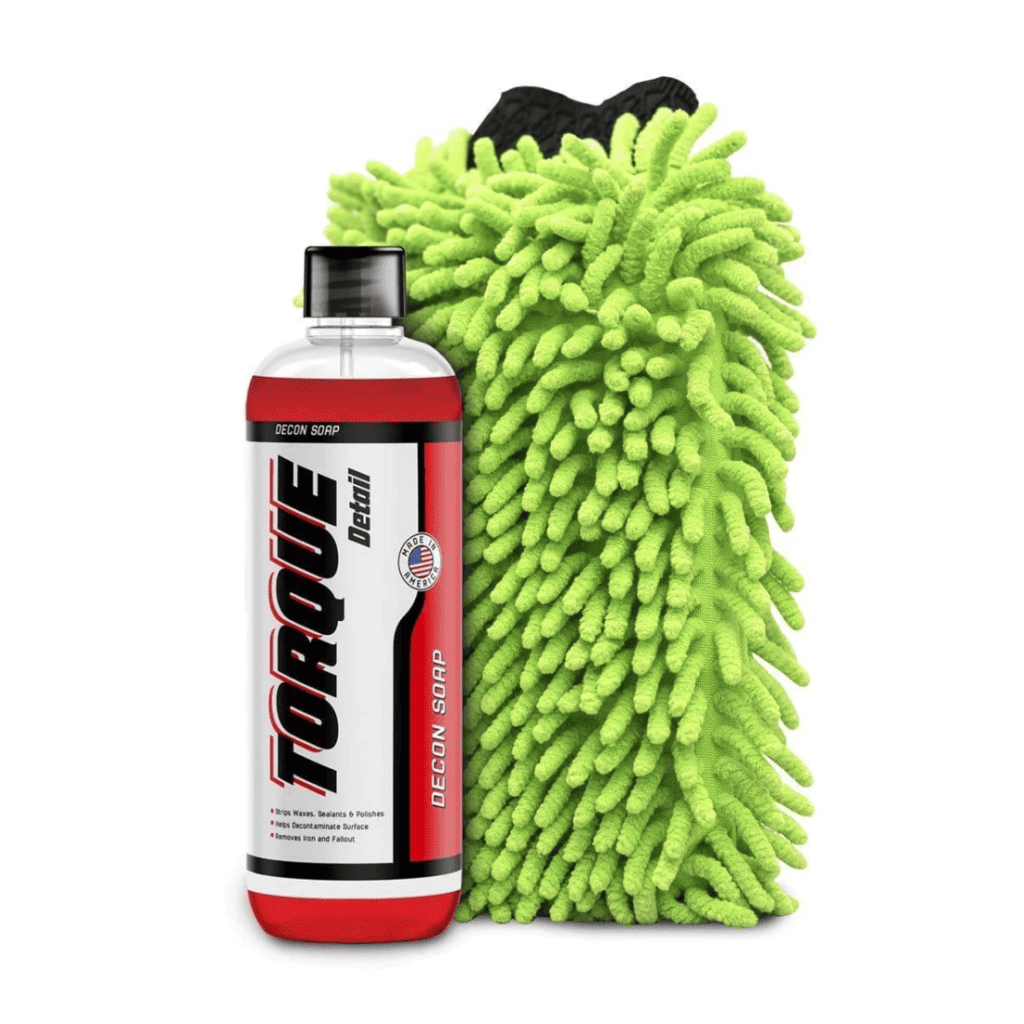 If you want a quick decon job done, then this Decon Wash Pack will be just what you need for an easy application. This has decontamination soap and a wash mitt. It's everything you want to get rid of all the previous coats of wax, chemicals, contaminants, and more. 
You can wipe down your car with this stuff as part of your prep process. Once you're finished, you'll be able to put the Graphene Burst Coat to good use. Why not grab this spray sealant along with your bottle now?
Frequently Asked Questions
Need to know more? Here's a look at the frequently asked questions our customers have asked:
Is your product safe on all vehicles?
Yes. You can use this car care product on all vehicles. It will be safe to use, so you don't have to worry about any damage.
What kind of weather will it protect?
All of it. The sun's rays, snow, rain, and everything in between. After all, it is a rain coat for your vehicle. So why not give it that special love it needs?
Can I use your other products before using Graphene Burst Coat?
Absolutely. As a matter of fact, you should try the Full Decon Kit if you want to get the most out of the preparation process. You might even consider using other products such as the Water Spot Remover, if you need to.
Do you have a money back guarantee?
We'll put our money where our mouth is. Our product is awesome. And if it's something that won't work for you, then we'll make sure you get a full refund. Just send back the product and we'll take it from there.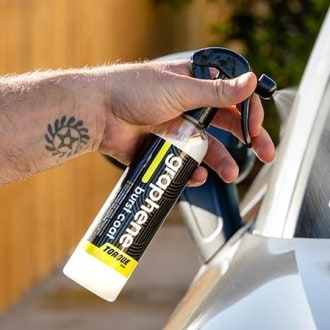 ★★★★★ 
High Rated Reviews from 150+ Customers 
After a simple spray and wipe down using a microfiber towel, your car's paint job will be protected for up to an entire year. Your car's top coat impenetrable to any chemical, liquid, or environmental contaminant there is. In a matter of minutes!
Summary – Is The Last Coat a Good Buy?
When it comes to our car care products, Graphene Burst Coat is what you need to make your vehicle's exterior look great. The Last Coat or any of our competitors will fall short of your expectations (and we've done the work so you don't have to).
Isn't it time that you get the work done in as little time possible? Wouldn't it be great if you had professional detailing done without spending all kinds of money or waiting hours on end? Then trust in Graphene Burst Coat to get the job done for you.
Order your bottle of Graphene Burst Coat now at our special price. They go fast at this price and once we've raised the price, it may be awhile until we bring it back down again. The sooner you get in on this deal, the better.
Don't wait – order Graphene Burst Coat from our website or Amazon now and put it to the test. You will not be disappointed.
Related Car Detailing Articles:
Published on

Jan 01, 2023