SECRET Tip For How to Get Gum Out of Car Carpet I Just Learned
You have gum stuck to the carpet of your car. It's a real hassle and it may be difficult to remove. If you want to know how to do it with ease, we've got a few ideas on how to do it!
One of them will feature a product that we've used so many times with great results. Let's just say it's a real miracle worker. To find out what that is, stay tuned.
Gum is fun to chew. But when it falls out of your mouth and onto the car carpet, that's when you have a mess on your hands. Let's clean that up with some of the following solutions below.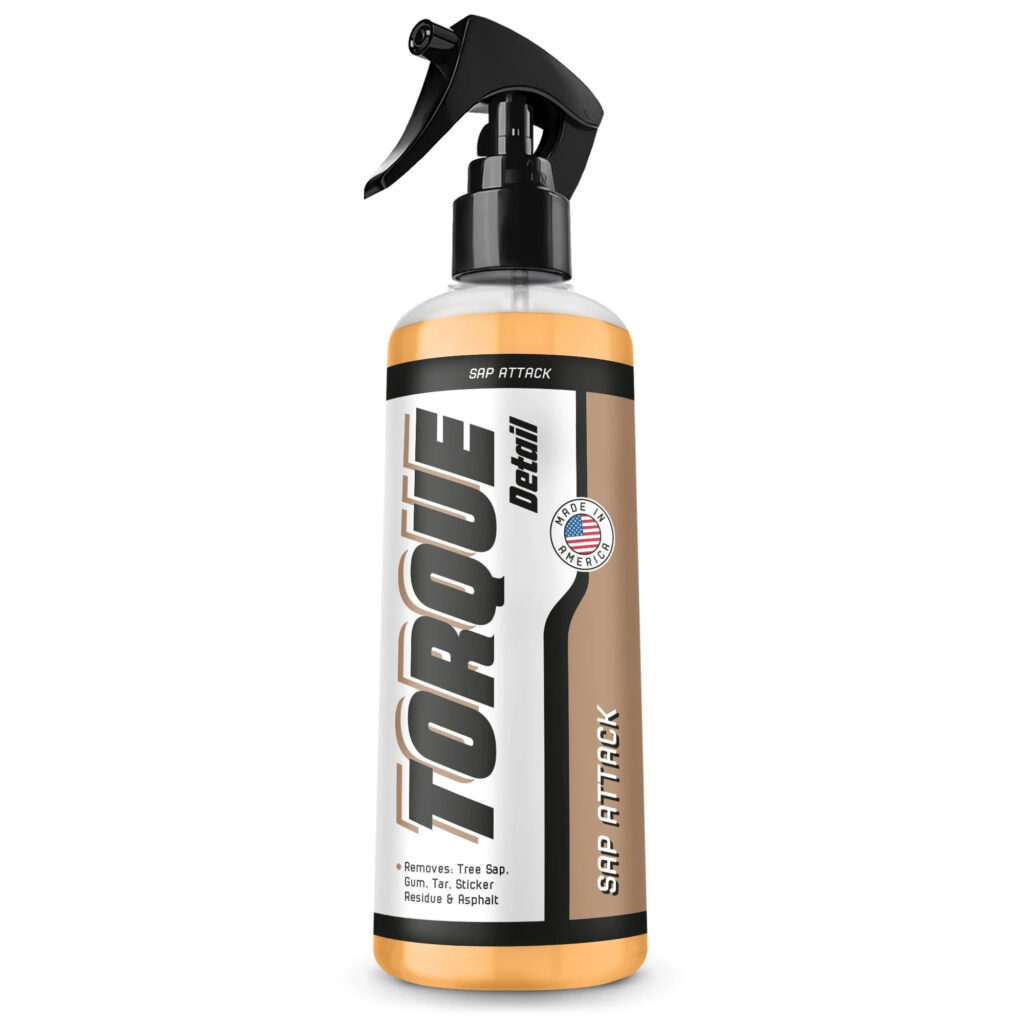 ★★★★★ 
See what pro detailers are raving about
Carefully formulated to ATTACK the stickiest substances, Sap Attack gets rid of stubborn tree sap, tough tar, old bumper stickers, bugs, gum and asphalt. Works quickly to break down the contaminants and allow for easy removal.
Removing soft gum from your carpet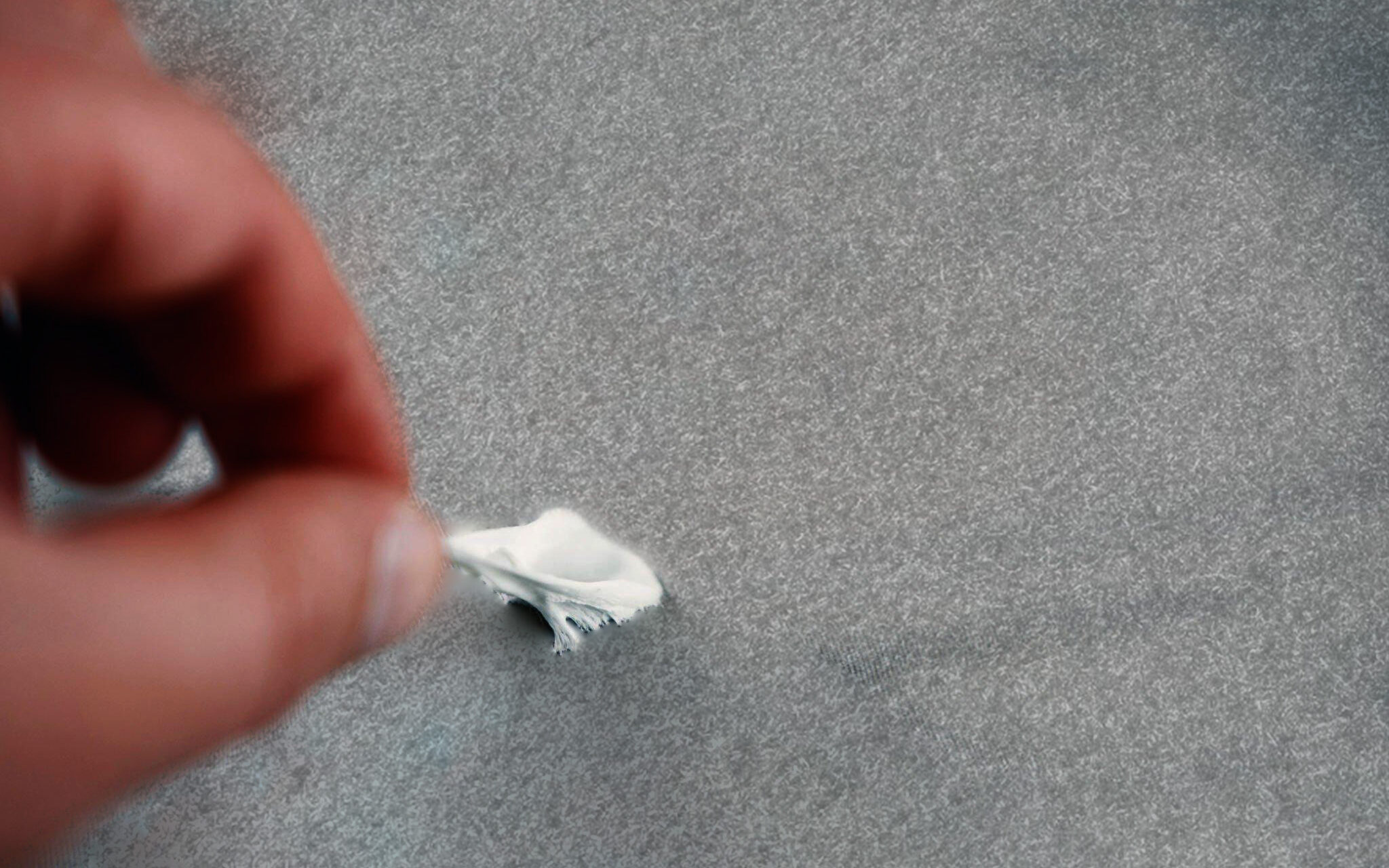 If the gum is soft and fresh out of your mouth (yuck), this is the way you'll want to remove it from the floor:
Using a wipe, cover your fingers and pinch the gum. The wipe's moisture will break down the gum's sticky substance. Be sure to touch the gum as much as possible.
Pull the gum up along the carpet's strands. It should be coming up slowly but surely.
Repeat the process until you have removed the gum in its entirety.
Removing dried gum from the carpet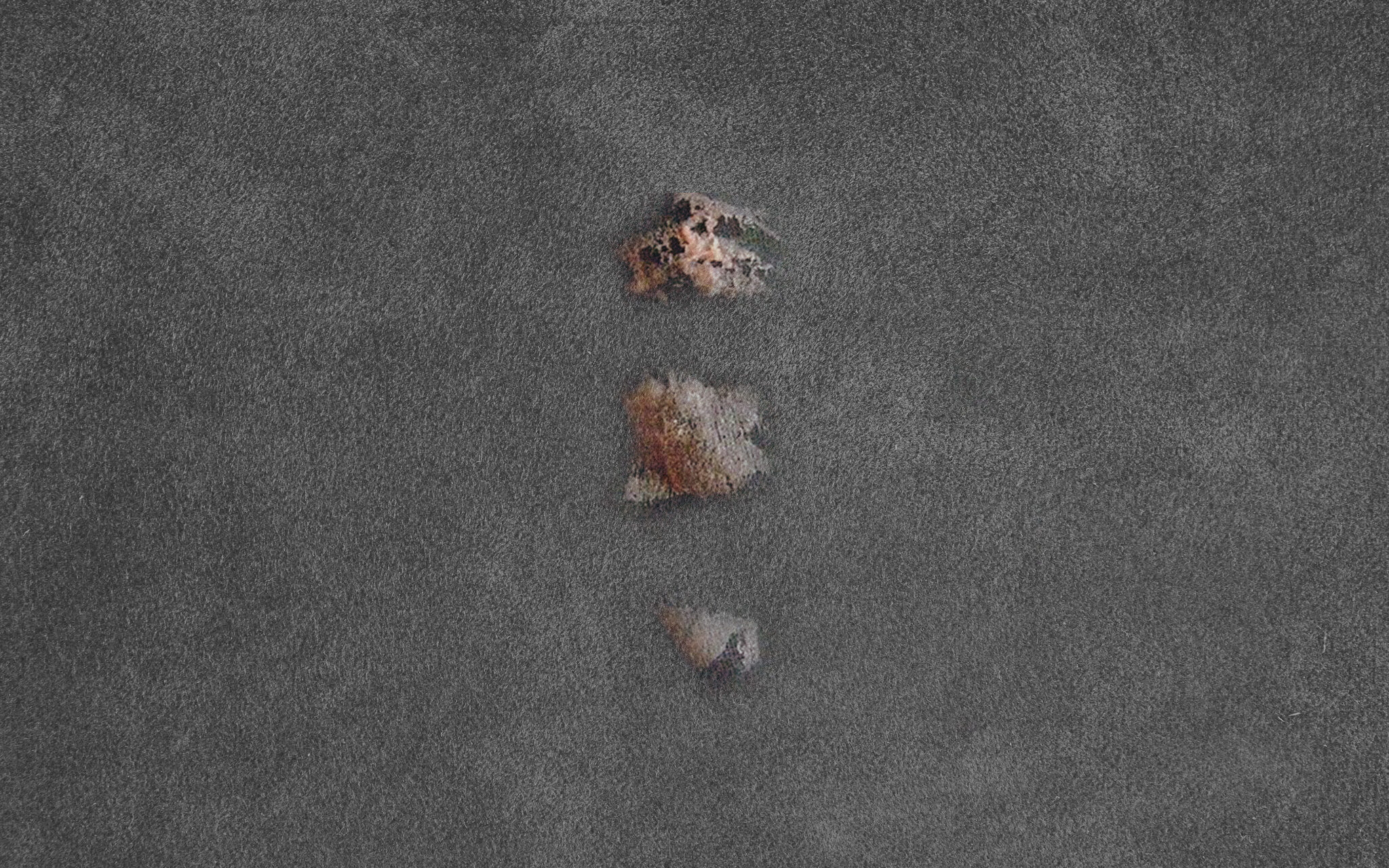 If you're dealing with dried gum, this will be a different story. Not only that, it will be a real challenge. To do this, you'll want to do the following:
Place an ice cube in a plastic bag and place it on the gum for a few minutes to ensure it loosens up.
Use a wipe to pick apart the loose pieces. Be sure to wipe across the harder parts gently. The wipes will loosen the dried up gum to the point where the adhesive weakens. If it's been there longer, this may take a bit of time.
If there are any small pieces left over, cover your fingers with the wipe and pinch the gum.
Pull along the carpet stands so the gum goes with you.
Repeat this until the gum is completely removed.
These are two of the best methods. However, there is a third one that you might like. This one requires a product that is guaranteed to remove gum (no matter if it's hard or soft). Let's introduce it to you right now.
Removing the Most Stubborn Piece of Gum With This State of the Art Sticky Substance Remover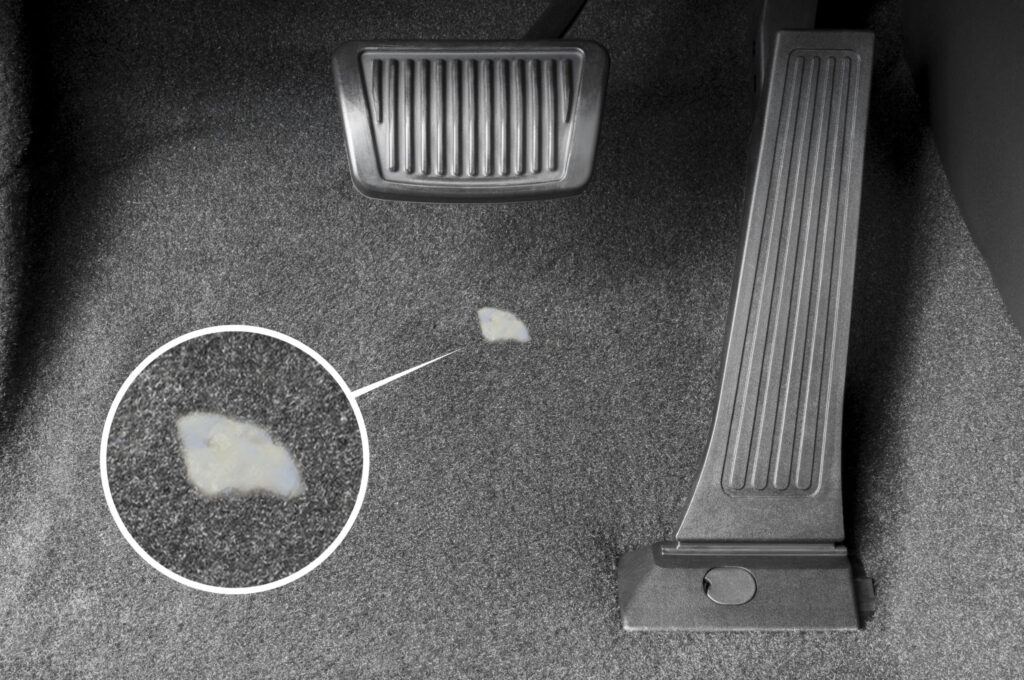 Sap Attack is your go-to option when you want to remove gum (or really any sticky substance) from your car's interior or exterior. Whether you're dealing with an age old piece of gum or tree sap that's baked for months on your car's paint, Sap Attack has got your back.
Whether it's soft or dry, you can apply this product and make gum easy to remove. You won't have to wait a long time for the gum to loosen up.
It will take less time for the gum to loosen up compared to the methods we've listed above. So how do you use it? Let's show you how:
Shake the bottle well
Apply the product using a clean microfiber towel. Wipe it onto the carpet gently
Repeat the process if you are dealing with dried, old chewing gum
While this is for an interior solution, Sap Attack can be used for your exterior as well. You can remove tree sap, tar, sticker residue, and even asphalt. Whether it's inside the car or out of it, you can certainly put this to good use.
Before you apply this, you'll want to make sure you're wearing nitrile gloves and safety goggles. This is a solvent-based product, so it can harm your skin and eyes if they come in contact with it. Also, it shouldn't be ingested (so be careful when using the product).
Sticky things can go away quickly with this Sap Attack and you'll be amazed.
Get rid of gum on your carpet now
If you are looking to get rid of gum, you can use Sap Attack to make it work. It can loosen up gum and everything sticky in almost no time. Don't take this product for granted because it's worth every penny.
Everyone accidentally spits up gum in the wrong places. That includes the inside of your car. If you want to get rid of it fast, Sap Attack is the go-to product you need.
What are you waiting for? Get your bottle of Sap Attack now and get rid of gum the moment you get it.
Related Car Detailing Articles:
Published on

Jan 04, 2023