Everything You Want to Know About Turtle Wax Graphene Coating
Before purchasing Turtle Wax Graphene, you may want to read this review. Not only will we go over the features, but we'll also help you determine whether or not it's the best option. There are plenty of graphene sprays on the market, each claiming to be the best option. So which is the best? We'll find out.
Not only will we go over the features, but we'll also discuss where it falls short. Not to worry, we have a suggestion for an alternative so you know for sure what to go with. Let's get right to it and start this review.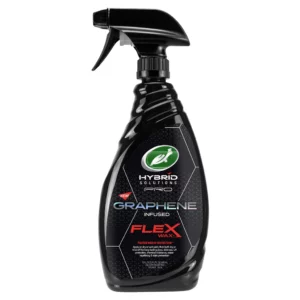 Turtle Wax Graphene: The Features
If you have long been a loyal supporter of the Turtle Wax brand, you may be interested in finding out more about this spray wax in particular. With that said, let's take a look at the following:
Infused graphene formula: The spray is graphene infused so that it can give you protection against water spots, contaminants, and weather conditions. It also claims to give you durable protection against harmful UV rays. 
A glossy finish: As you would expect from a graphene spray, one of the top benefits includes leaving a slick and glossy shine. Of course, this claims that its polishing compound does so and will look like a showroom display.
Used in direct sunlight: Even though you get UV protection, you can be able to use this while the vehicle is in direct sunlight.
Can be applied on wet or dry surfaces: You can apply this sealant whether you're using rinse wax or even dry wax. You could be using both (or so it claims).
Prep for 24 hours before use: According to the instructions, you will need to cure for 24 hours before applying Turtle Wax Graphene. It states that you can get up to 12 months of protection.
The Flaws The We Have Noticed From Turtle Wax Graphene
Now that we have gone over the features, it's time to point out what we believe are the product's biggest flaws. These are what were considered deal breakers, even from the most loyal of Turtle Wax acolytes. Here's what they are:
Not ideal for glass: When used on glass, it reportedly will leave behind a noticeable smear. This could cause it to get cloudy and hinder your view. This is not great as there are graphene coatings that work great on glass, repelling water and keeping your windshield protected and clear for longer periods of time.
Bottle tends to clog: Some users have reported the bottle clogging up. This makes the application process a bit difficult after multiple uses. Even the trigger will have a habit of getting sticky on and off. If this happens to you, you can still manage to find a decent spray bottle at your local hardware store, or a cheap one at Harbor Freight, but it's an extra step.
Not super-hydrophobic: This is a flaw that might be considered the 'death blow'. Its hydrophobic properties will not last as long as it claims. And that's unfortunate considering the fact that you want the water to just sheet off once it hits the surface.
These are the flaws that we've found. It's a decent product at its price point but there are certain limitations you should consider before applying it to your vehicle.
We have a great product that will live up to its promises and does what it says it can do. Want to know what it is? Enough anticipation – let's bring it to you now.  
Try Graphene Burst Coat by Torque Detail
Graphene Burst Coat is our new product. With so many graphene spray sealants flooding the market, there is one that stands out amongst the rest. And that is our product.
What makes this special is that it will take you no more than 15 to 20 minutes to apply this. Even better, you don't need any special equipment or professional help. So, let's take a look now at how to apply this in three easy steps:
Using your favorite car shampoo and a bucket of water, you can prep and wipe down all the past car wax coatings, dirt, bugs, and more. You can spend a bit of time car washing using other prep products for best results, but it's optional.
Apply Graphene Burst Coat throughout the exterior of your vehicle.
Using our High-Quality Microfiber Towels for Professional Detailing, you can buff our product in. After that, you're done.
See, isn't it great that you can get a showroom shine in a quick amount of time? Even better, you have it retained in just a single year. It will not wear off any sooner.
Why Thousands of Car Enthusiasts Choose Graphene Burst Coat over ANY Turtle Wax product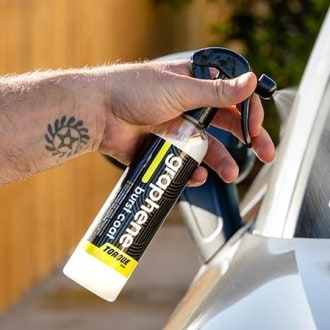 ★★★★★ 
High Rated Reviews from 150+ Customers 
After a simple spray and wipe down using a microfiber towel, your car's paint job will be protected for up to an entire year. Your car's top coat impenetrable to any chemical, liquid, or environmental contaminant there is. In a matter of minutes!
We've reviewed so many Turtle Wax products, we wonder why you haven't ditched them so far. To give you a good idea of why Graphene Burst Coat is the better option, let's take a look at the following reasons.
Doesn't leave a single smudge, streak, etc.: Needless to say, you won't have to worry about smudges or streaks. Especially on glass. You can apply this as a base coat or topper, buff it off in one go and not a single thing is left behind.
Hydrophobic for a long time: When it comes to hydrophobic properties, this will allow the water to roll off your exterior every single time for up to an entire year. There is nothing quite like it. Weather doesn't stand a chance.
Contaminants, dirt, and droppings wash off easily: If you are dealing with chemicals, dirt, bird droppings, dead bugs, and contaminants, they will be easy to get rid of.
Can last through several washes: Washing your vehicle will be a cinch. Not to mention, you will never have to worry about it losing its shine. When we say it's going to last the whole year, it does.
American Made: Made right in the state of Florida, you get an excellent quality product that we have developed over three years. What makes this liquid wax even better is that it's not made from cheap quality chemicals that might be found in countries outside of ours. This also includes harmful chemicals that can do more damage to your vehicle.
Testimonials & Reviews for Graphene Burst Coat
Try Graphene Burst Coat With This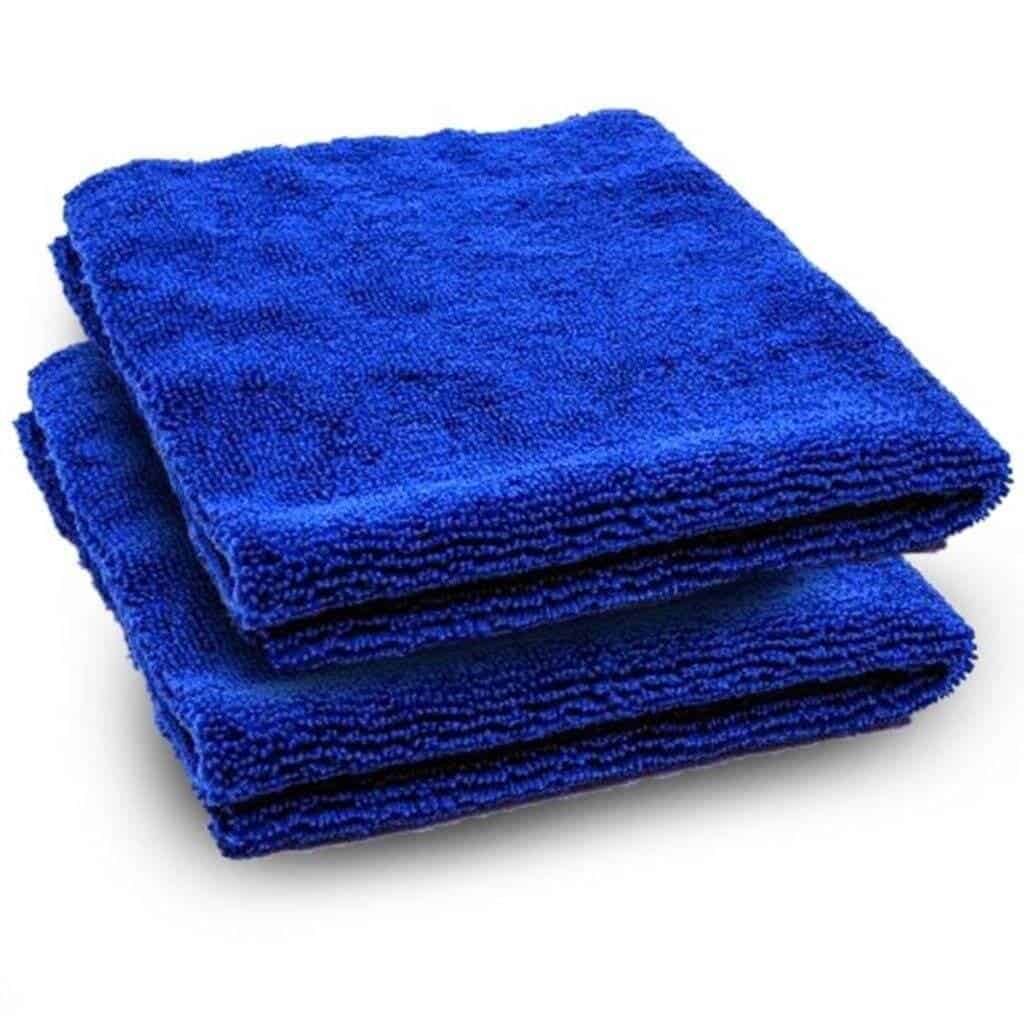 You can choose any microfiber towel you want. But we highly recommend that you go with our Microfiber Towels for Professional Detailing. You can get a pack of six, 12, or even 24.
No matter how many you need, these will be perfect for when you apply our Graphene Burst Coat. These won't leave any streaks, swirls, or anything else behind. You'll have a spotless application and your vehicle will look like new.
Frequently Asked Questions
If you need more information about our product, we offer you these frequently asked questions. Here's what people have asked?
How long will it take for me to apply this?
One application will take anywhere from 15 to 20 minutes tops. This does not include the time it can take to prep using some of our other extra products.
Can it work on older vehicles?
It certainly can. As a matter of fact, you can put this on a classic car and you won't be able to hurt the paint at all. With Graphene Burst Coat, you might as well make that classic car age in reverse.
Can it protect my vehicle against the sun's rays?
Yes, it can. Graphene Burst Coat will certainly give you excellent protection against the sun's rays. You won't notice any warping, peeling, or any sign of sun damage. You can drive around in the hot summer heat and nothing bad will happen.
Do I need a professional to apply this for me?
Absolutely not. This is a product designed for the do-it-yourself'er. That's you, right?
What if Graphene Burst Coat doesn't do its job?
Our product is guaranteed to give you the result you want. But if it's not working for you or if you are overall unhappy with the product, send it back. And we'll give you a full refund for your troubles.    
Summary: Turtle Wax Graphene Spray Reviewed
Turtle Wax Graphene spray is a decent buy but we've laid out a lot of reasons why Torque Detail Graphene Burst is a much better buy.
You can purchase a single 8 fl oz bottle or get one of our package deals where you receive multiple bottles. It's all up to what your heart desires. If you have one vehicle or a whole fleet, you decide how many bottles you need.
Don't wait any longer. Get Graphene Burst Coat now at the special price we are offering for a limited time. 
Related Car Detailing Articles:
Published on

Nov 16, 2022