How to Use Snow Foam (Snow Foam for Car Washing Tutorial)
Car experts say applying snow foam is the first step in removing swirl marks and micro scratches on modern clear-coated car paint. If you're tired of spending a fortune to keep your car clean and updated, you only need a simple pre-wash technique that uses snow foam.
A high-quality snow foam can form a thick, deep layer that gently dissolves all dirt deposits. To use snow foam properly, follow these steps:
Prepare all the equipment and products that you need.
Fill the foam cannon/gun with the mixture.
Experiment to find the perfect spray consistency to sud up your car.
Dry your car. 
Apply snow foam using a sprayer.
Snow foaming has gained popularity among many hardcore car enthusiasts and professional carwashing services. Still, you can do it at home just by yourself. Here's a detailed guide on how to use snow foam in five simple steps.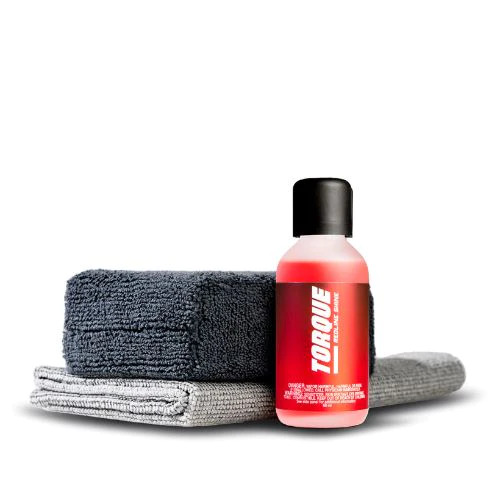 ★★★★★ 
6k+ Verified Customer Reviews
Redline Shine is a 7H hardness polysiloxane ceramic coating that protects your vehicle from grime, contaminants & chemicals. You'll get up to 2 years of protection even in the harshest conditions.
How To Use Snow Foam in 5 Simple Steps
The snow foam stage is the most important initial step in any auto detail. Applying snow foam will remove any loose debris that can cause swirl marks on the paint.
Below is the list of the steps that you need to follow in using snow foam. However, before you begin foaming, ensure your car is cool to the touch, particularly the black plastic trim and mirrors. Also, make sure the weather is not too windy.
Step 1: Buy the Required Tools and Products
A mesh within the nozzle of your snow foam lance drives the snow foam and water mixture through the pressurized water jet as you spray. This mesh stirs the snow foam mixture causing it to thicken and become soapy. 
Note: You need a good lance and good snow foam, both of which are designed to work together to generate a thick snow foam. Purchasing a high-quality lance before investing in inexpensive snow foam is pointless.
The three things you need before you start the entire pre-wash process are:
1. Snow foam soap
A snow foam should be made of a precise combination of detergents that quickly remove the grimes and grit that may dwell on your car.
Snow foams are typically manufactured to be extremely strong to strip cars of their wax or sealant so that you can go ahead and apply a fresh coat. But there are others that are commonly referred to as "pH balanced". These pH balanced soaps are great if you don't want to remove your car's sealant and just want to scrub out the dirt.
There's not too much difference in efficacy between a normal car soap and snow foam. It's kind of like the difference between a normal bath soap and a bubble bath. Sure, there will be a ton of bubbles and it'll look cool but both are getting you clean quite the same.
We've actually had extremely good results using our grime removing Decon Soap and even our pH balanced Ceramic Car Wash in a foam cannon. Give it a try!
2. A foam gun or cannon attachment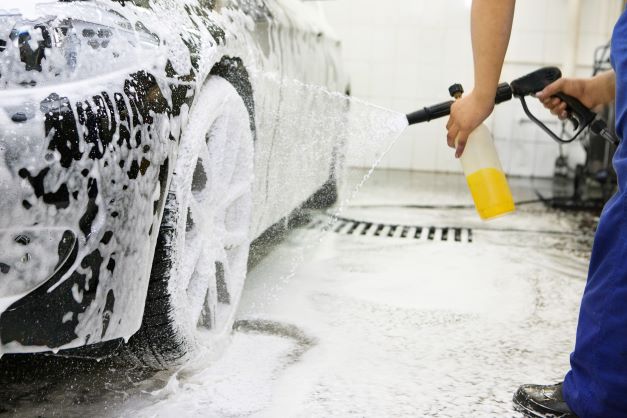 The lance is a unique nozzle that attaches to the end of your pressure washer. It combines with the pressure washer to draw the snow foam liquid into a water stream and then pumps that mixture through a mesh. This process converts the liquid snow foam into the dense, sticky foam you expect.
The ideal approach to utilize snow foam's pre-wash qualities is to use a snow foam gun or a lance attached to a pressure washer. It guarantees no direct touch with the car's surface, avoiding dings and swirls.
3. A decent pressure washer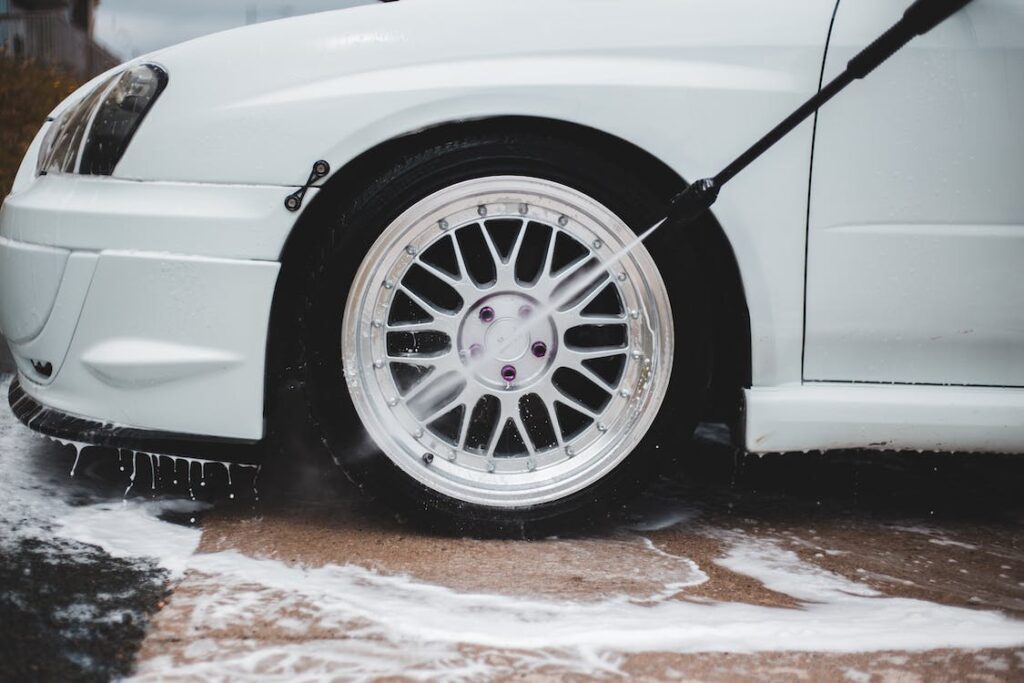 The greater your pressure, the higher the foaming and cleaning power. It's best to use something rated over 1500 PSI, with 1800 to a maximum of 3200 PSI as optimal. Ensure your machine has a minimum of 7 to 8 liters per minute since the water flow is crucial.
Step 2: Combine The Snow Foam
This step is crucial as it requires combining snow foam liquid with warm water in your lance bottle but is frequently overlooked.
Mix about 1 part of the snow foam with three parts of water. This mixture will help in the appropriate activation of the foaming chemicals before spraying them using your snow foam gun.
Pro Tip: Be careful not to add too much water because that might dilute the foam excessively.
Step 3: Try Experimenting
Play around with your lance nozzle, snow foam combination, and water mixture. For instance, some snow foam lances may have a valve on top that you can turn to alter how much water is sprayed through the nozzle.
Since your pressure washer effectively waters down the snow foam, it might be easy to add too much water and end up with sloppy snow foam. Finding the perfect combination can be challenging at first. 
Note: Find a setting that works for you by experimenting with your snow foam mixture and nozzle settings; when you get it right the first time, you'll know precisely what to look for!
Step 4: Ensure That Your Vehicle Is Dry
Avoid snow foaming your vehicle when it's wet. Many people believe that their car must first be wet for snow foam to be effective, yet this may reduce its effectiveness.
Water on the surface of your car acts as a barrier between the snow foam and the car. Snow foam works by adhering to the surface's dirt deposits and breaking them down. Additionally, the water will further dilute the snow foam, which might lead to it dripping off.
Step 5: Apply Snow Foam With a Sprayer
You should get a thick, sticky foam when you spray the foam on your car. All that is left to do is let the foam sit for a few seconds before rinsing it off. Your automobile will have lost much of its grime, making your next car cleaning or contact wash much simpler!
The water pressure in your area, the pressure from your particular pressure washer's pump, the type of snow foam you're using, and the dilution ratio can all have little impact on the foaming rate. 
The activated product will function as long as it makes contact with the car.
Snow Foam Vs. Regular Car Wash Soap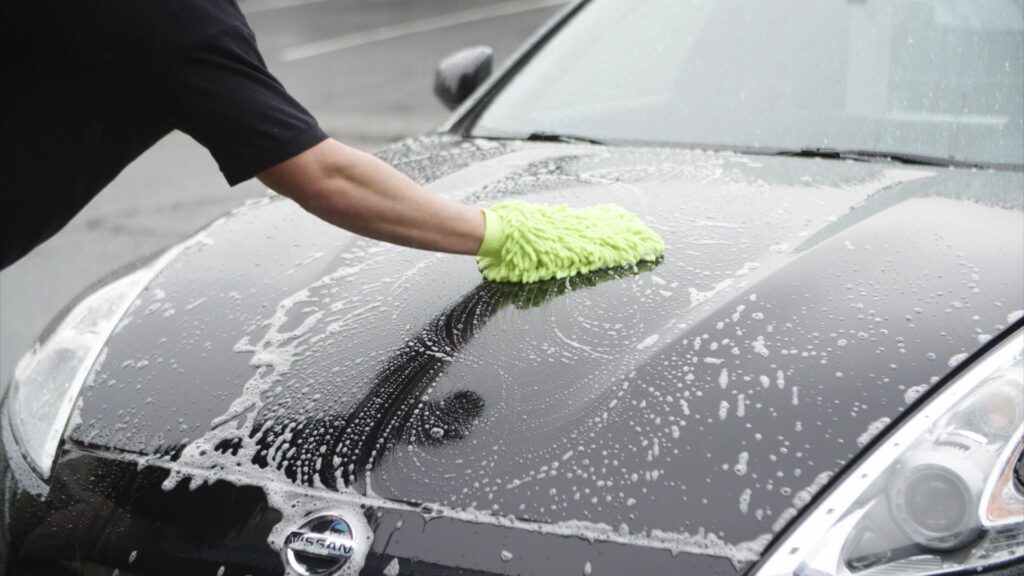 Like mentioned earlier, snow foam is quite similar to normal car wash soap. Both can work in a foam cannon and can effectively cover your vehicle with suds. Snow foam is designed to cover your car even thicker with suds. The idea behind it (besides looking really cool) is to allow the suds to sit on your car for a longer period of time to be able to soften up the dirt before you wash it off.
However, some soaps, like Decon soap, are powerful and can be used for a deep foam cannon wash.  Although this soap was not designed to be a thick snow-foaming soap, it does foam moderately and is suitable for use with a lance or a foam cannon. If you want to stick with regular car washing soaps but also want the deep cleaning effect, Decon soap is a good choice.
5 Snow Foaming Tips
Here are a few pointers to help you master the snow foam pre-wash:
Foam Gun Settings: The snow foam gun creates foam by combining high-pressure water, snow foam liquid, and air. Snow foam consistency may be changed using the adjustment knob. To get the correct consistency, experiment with different parameters.
Water pressure supply: For the best foam application and output, the pressure washer should have a rating between 1,800 and 3,200 psi and at least 1.75 GPM of flow. An insufficient water supply can limit the power washer, producing poor snow foam. Watch out for kinks in the supply pipe.
Post-Cleaning: After using the foam gun, always wash it with clear water. The next snow foam operation could be more challenging if the old snow foam solution clogs the orifices and tubes.
Frequently Asked Questions
While Using Snow Foam, Should I Move From Bottom to Top or Vice Versa?
As opposed to other auto cleaning solutions, snow foam works best when sprayed upon the bottom of your car before moving higher. Working from bottom to top gives the snow foam more time to do its magic because the bottom of a car may get dirtier.
Is It Necessary to Use PH-Neutral Snow Foam?
It entirely depends on the type of vehicle you own. Many believe that pH-neutral snow foam is better for expensive or antique cars that they take to exhibits since it is a little kinder on the car's paintwork.
Is Snow Foam Safe to Use as Shampoo?
Technically, this is incorrect, but it all depends on how clean your automobile is. The snow foam removes the grime if your car is clean enough. Snow foam will not always completely remove caked-on dirt from your car, but it will help loosen it up.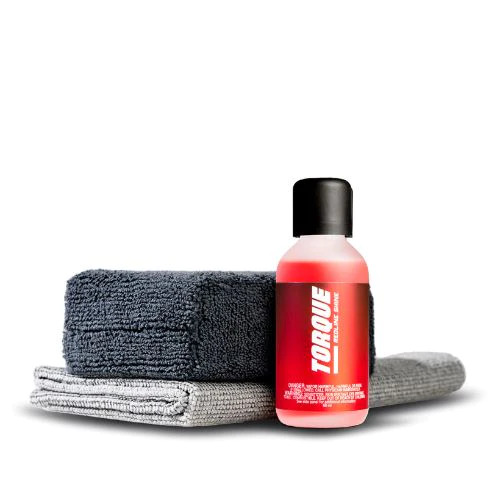 ★★★★★ 
6k+ Verified Customer Reviews
Redline Shine is a 7H hardness polysiloxane ceramic coating that protects your vehicle from grime, contaminants & chemicals. You'll get up to 2 years of protection even in the harshest conditions.
Wrapping It Up
Start with snow foam if you want to deep-clean your car at home. First, research what brand you should choose for your car's paintwork. Once that's sorted, you're good to start.
If you have read the five steps on how to use snow foam, you'd know it's nothing too technical and something many car enthusiasts do at home.
Related Car Detailing Articles:
Published on

Jan 04, 2023