April 2022 - Shining Customers of the Month
Torque Detail makes car detailing fun and easy for car enthusiasts. We are proud to provide professional American-made detailing products that give shine and protection like no other!
We value each and every one of our customers, and we love to hear their feedback.
Here's a mini roundup of our favorite customer reviews and photos of the month. Enjoy the read and get inspired!
LIKE A RAIN COAT FOR YOUR CAR'S SURFACE
Shines Like a Diamond; Strong as Steel
Torque Detail Graphene Burst Spray
★★★★★  6k+ Verified Customer Reviews
In just 20 minutes transform your car with a brilliant "Showroom Shine" that's locked in and protected for up to an entire year. Never wash, wax, or scrub any surface of your car again.
30% Off Limited Deal
Tony from Riverview, USA, has been using Torque products for some time now. He is highly pleased with our products and never afraid to try out new ones! Check out his generous feedback.
"Great Shine - I wanted to give this new product a try since all of the other Torque Detail products have been great, and was very pleased with the results. The product brought a new depth to the shine that I hadn't seen before."
- Tony
Product Used: Graphene Burst Coat - Spray On Graphene Ceramic Coating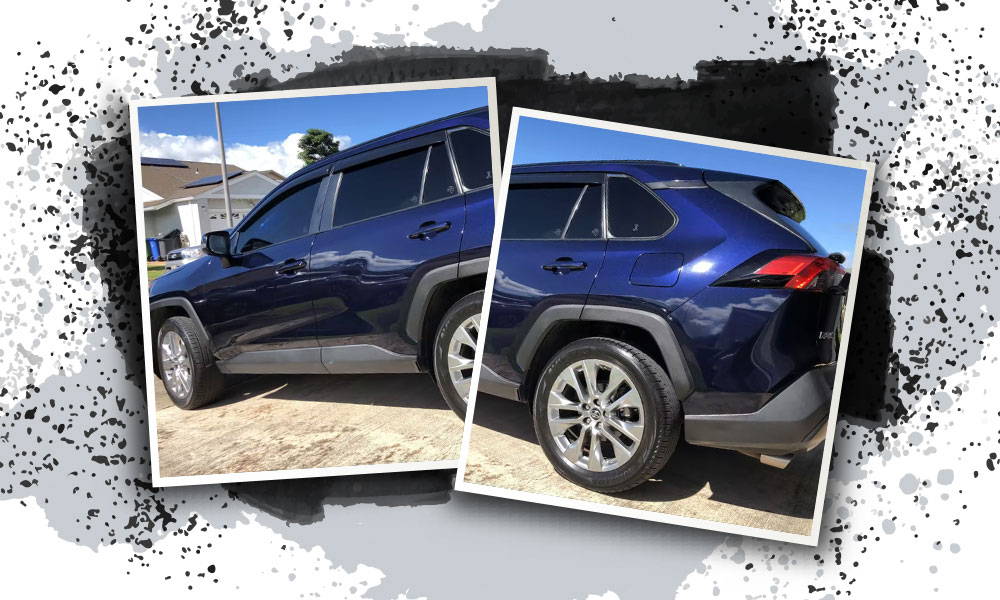 We know it's hard to keep tires shining in rough weather. Our Torque Detail Graphene Tire Shine gives an exceptional showroom shine finish to your vehicle tires in no time! Deron Hirota from Waipahu, USA, shares his story of how he achieved his dream product after all these years.
"Shiny Rav - I ordered the Graphene Tire Shine and High Gloss Shine + Graphene Protection and I couldn't be any happier. The tires keeps the shine for at least 2 to 3 weeks and so does the Graphene protection. My car is always in the sun here in Hawaii and these products are a must to protect your car. Thank you Torque Detail for a product I've been looking for all these years."
- Deron Hirota
Product Used: Graphene Tire Shine - High Gloss Shine + Graphene Protection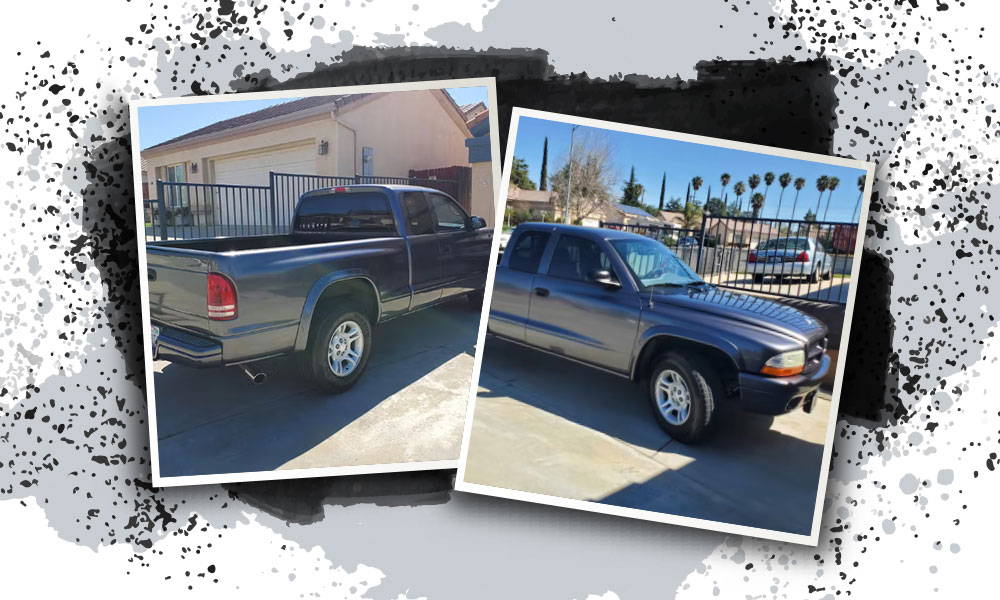 Torque Detail products do make all the difference one can ask for! We are always committed to giving our customers value for their money. Steve from Banning, USA, used Torque Detail Mirror Shine on his 19 year old trusted buddy and the results are magnificent. His review says it all.
"Mirror shine - I received the package yesterday and was able to use it on my 19 year old freshly painted dodge dakota pickup. I was somewhat skeptical but my truck looks like the day I bought it. Your product is all you say it is. Hopefully it will last as long as advertised. Thank you"
- Steve
Product Used: Mirror Shine - Ceramic Car Wax Spray & Sealant for Showroom Shine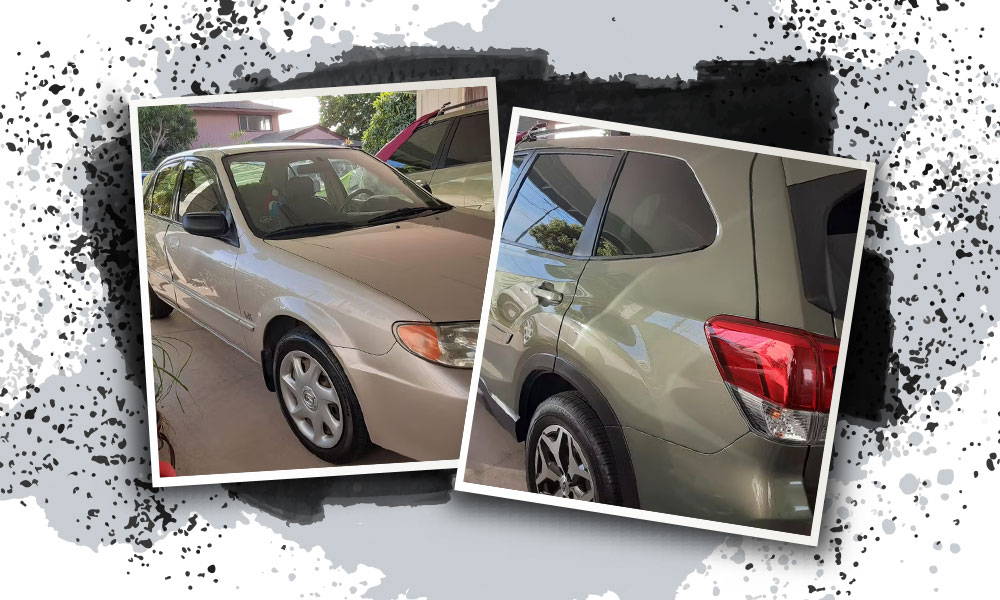 The older the car, the better! Our Turbo Ceramic Waterless Detailer is somewhat of a hidden gem among our other products. C.paul Yee from San Jose, USA, used our product on both his new and old cars only to find equally outstanding results. Check out his affirmative feedback.
"It works darn well on a 6 month and 21 year old car! I have a 2021 Subaru Forester in Jasper Green and a just keeps on going 21 year old Mazda Protege and this Turbo Ceramic Waterless Detailer spray does a fine mirror look job on the newer Forester but oh man what a mirror look on the 21 year old Protege with his original factory paint. Very easy to apply and happy with the outcome, highly recommended, thanks Frank!"
- C.paul Yee
Product Used: Turbo Ceramic Waterless Detailer™- Anti-Static Waterless Car Wash & Quick Detailer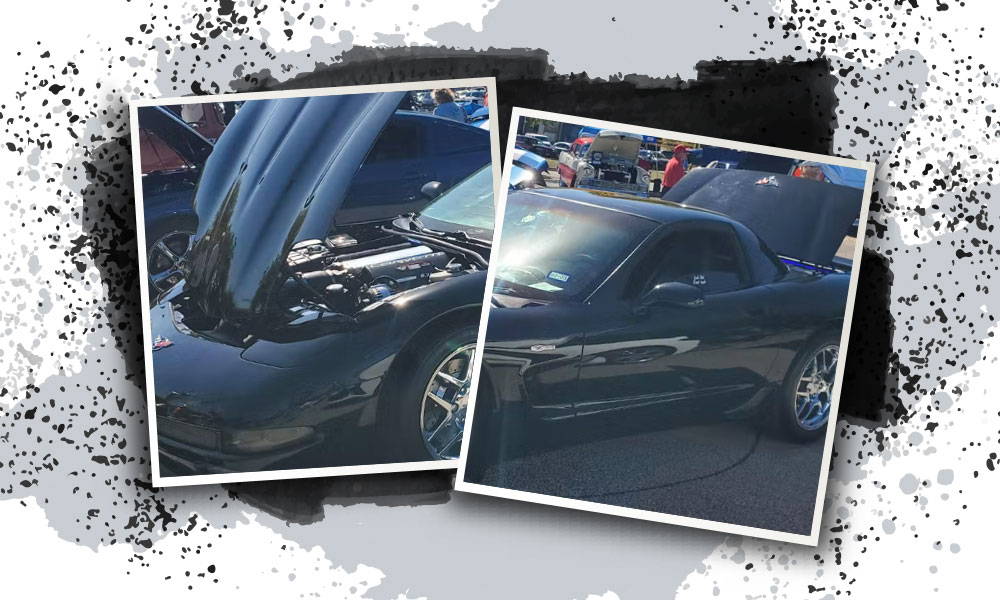 Larry Silva from Converse, USA, found his true shine with our Ceramic Spray. It promises exactly what it says and leaves your car with a brand-new sparkling look for days! We love reading our customer experience stories – take a look for yourself!
"Your rating of best product out there is no lie. Read a report that rated your product as the best. I thought my black 04 Z06 Corvette had an awesome shine before I tried your product. I thought it could not get better, but boy was wrong. I cannot believe the difference. Like looking in a mirror. The deep deep shine is unbelievable. I love it so much, I want to buy some more."
- Larry Silva
Product Used: Ceramic Spray - Spray On Ceramic Coating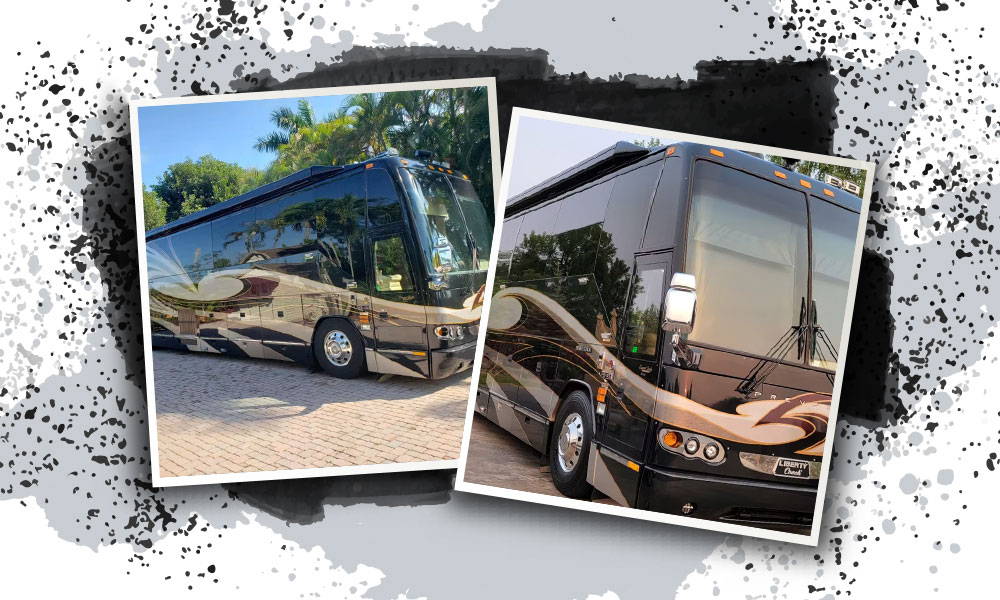 Whoa! This big boy owned by Rick Cerwonka from Mount Laurel, USA, is a masterpiece by itself. It took only 3 good hours to polish this entire coach using Torque Detail Ceramic Spray. You can tell it looks like royalty now! Thanks Rick, for the wonderful feedback.
"Best spray on coating I ever used.
I purchased Torque Detail over a year ago. I applied to my 45 Prevost Liberty Coach. This is no small task as it took three of the 4 bottles I bought and about 3 hours to complete. Waxing usually takes at least a day if not longer. The outcome using Torque is simply stunning. I'm sold."
- Rick Cerwonka
Product Used: Ceramic Spray - Spray On Ceramic Coating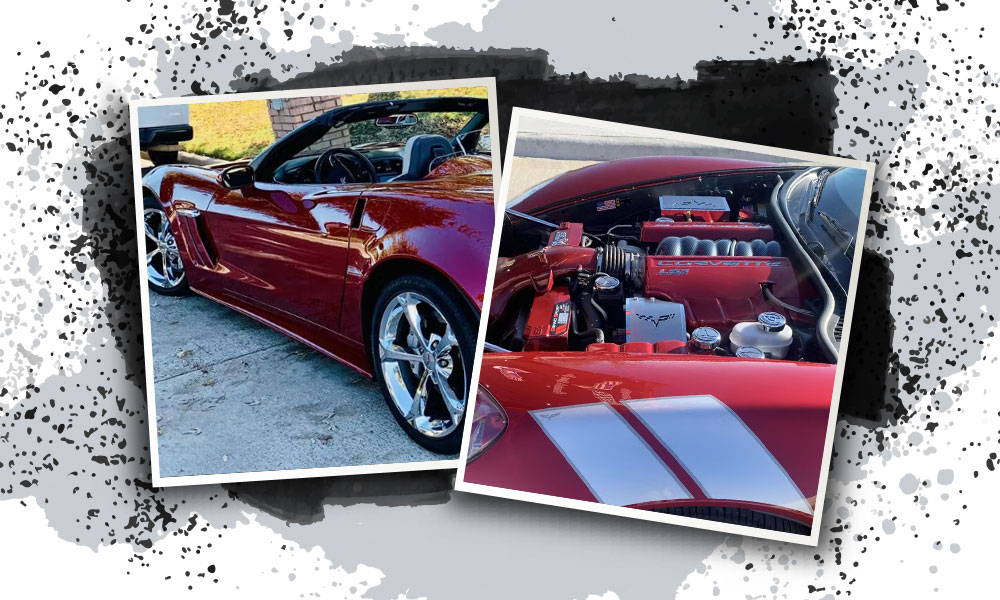 We absolutely love good humor! Ronald Johnson from North Richland Hills, USA, has an excellent way of describing his feelings after using our Torque Detail Ceramic Spray. Thank you for providing your review on this.
"Smooth as a baby's butt. Amazing products it works will buy more."
- Ronald Johnson
Product Used: Ceramic Spray - Spray On Ceramic Coating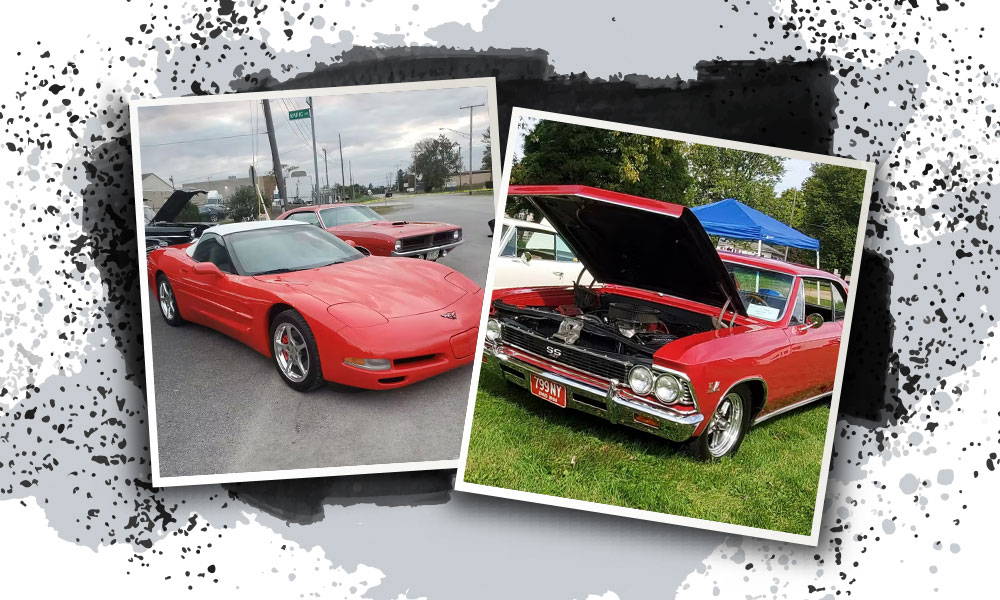 Gina Marion from Newark, USA, has some classic red vehicles in her collection. Her dedication towards our Torque Detail products makes us want to aim higher when it comes to produce more car detailing solutions. Support like this always puts a smile on our faces.
"Stocking up - Been using Mirror Shine and the waterless detail for a couple of years. I love this stuff and recently purchased more to stock for car show season. Going to be trying out the tire shine and leather protector. Great products"
- Gina Marion
Product Used: Mirror Shine - Ceramic Car Wax Spray & Sealant for Showroom Shine (16oz Bottle)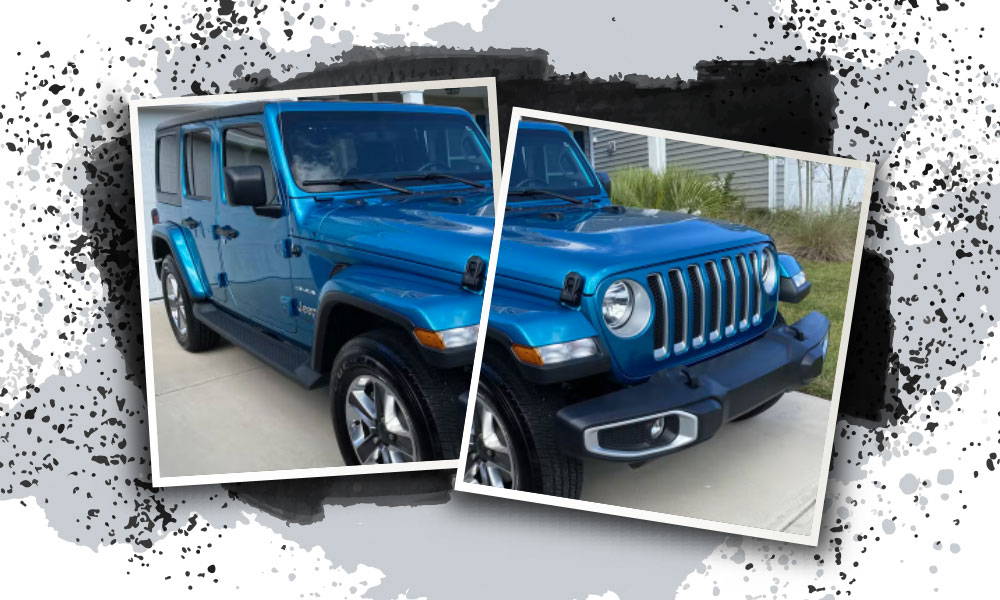 Your car needs all the pampering this season. So, it's essential to bring out the best out of your car detailing purchase. Paulo from Tiverton, USA, suggested using the Mirror Shine solution to achieve the perfect finish. He surely has creative ways to deliver feedback!
"You don't shower and put on the same underwear, right?
This is the perfect finish to any car wash. You wouldn't shower and put on the same underwear, would ya? Well don't wash your car without applying Mirror Shine for the perfect finish. Easy to apply. Dries to a perfect shine. Buff it to make it shine even more. Great protection between washes. Water beads right up. Dust blows away or washes away when it rains . Bird poop doesn't stick. Mirror Shine is easy and awesome to use. Great simple protection.
It smells great in the garage too."
- Paulo
Product Used: Mirror Shine - Ceramic Car Wax Spray & Sealant for Showroom Shine
Torque Detail aims to serve its customer to the highest satisfaction level. Daniel Diaz from Lowell, USA, is very happy to protect his car using our products, and we are truly over the moon with his feedback.
"THE BEST TORQUE DETAIL
I live in the state of Massachusets, the climate is very changeable and i needed a product to protect my ford F-150 and with Torque Detail I seen the difference. They are number 1."
- Daniel Diaz
Product Used: Mirror Shine - Ceramic Car Wax Spray & Sealant for Showroom Shine (16oz Bottle)
Related Customer Success Blog Articles:
Published on

Apr 29, 2022