System X Ceramic Coating Review & Alternatives
There are many things to love about System X Ceramic Coating, but does this product live up to the hype?
Let's dive in with a close look at how System X works, why it works, where it doesn't work, and what other products might be a good alternative if you want to avoid dealing with the specific problems in this formula.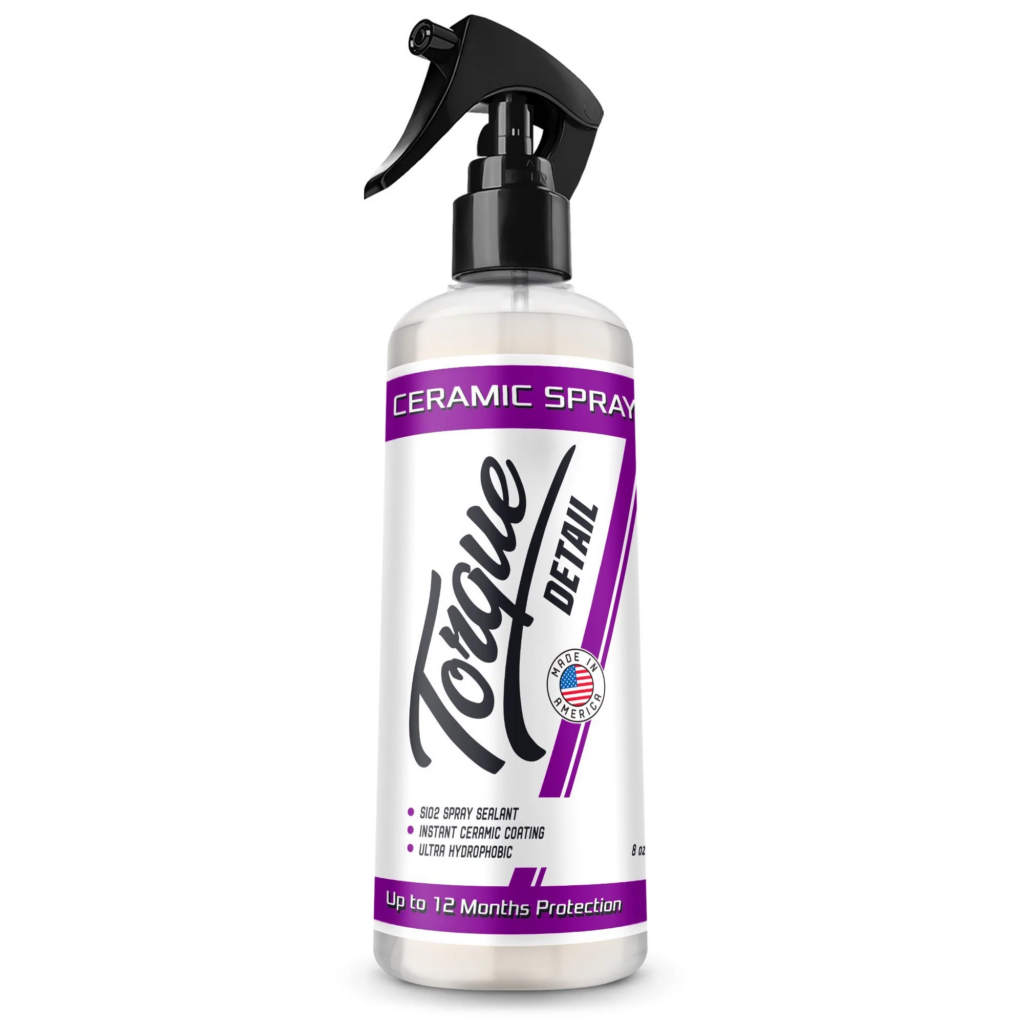 ★★★★★ 
3500+ 5-Star Reviews 
Simply spray-on the coating with microfiber sponge and buff to a nice shine with a microfiber towel. No need to worry about leveling, paint correction and other technical challenges with traditional ceramic coatings!
What Makes System X Ceramic Coating A Stand-out Product
If you're looking for a DIY brand that even the professionals admit does an excellent job for what you're asking, consider System X Ceramic Coating. System X Ceramic Coating appears to perform in tests better than average compared to all other coatings on the market.
That's important because one of the most significant differences between DIY options and professional treatments is longevity and effectiveness more than appearance.
Of course, like any product, there are pros and cons to using System X Ceramic Coating and other products that are balanced a little differently to be more effective, depending on your needs.
Let's take an in-depth look at System X Ceramic Coating, how it works, where it's not the best, and what alternative might work better depending on your needs and what you're looking to get out of Ceramic Coating.
Short Flashing Time
Regarding car detailing, 2 minutes from application to product readiness for buffing is practically nothing. DIYers will find this spray simple because there is little standing around or waiting while keeping your car inside and out of the weather.
You still have to buff and cure the treatment after the flashing time, but you'll be able to move a little faster through this formula's active part of ceramic treatment.
Effective Hydrophobic Properties
Suitable hydrophobic coatings don't just make the water bead up on the surface, where it can evaporate and leave hard water marks that mar your finish. Instead, an excellent hydrophobic coating should make the product sheet off your vehicle before it even has a chance to form droplets.
Thankfully, that is one of the places System X Ceramic Coating shines and is highly hydrophobic. It is a good option if you're looking for a product to help you avoid those after-rain shower car washes.
It's also hard against a wide range of water concentrations, and PH balances, which is good news for anytime water is splashed up from the roads. Dissolved minerals, road treatments, and winter salt can all be complex on specific finishes, and System X's hydrophobic properties help prevent the damage before it can even get started.
Relatively Easy To Buff
All DIY goods have the benefit of being simple to use at home, which is one of their advantages. It is crucial because the easier something is to complete alone, the less complex repeat applications are, and the more time you have to live your life.
We're all busy. Weekends are for relaxing, catching up on chores, and doing the things we enjoy. And while it's excellent to enjoy detailing your vehicles, we enjoy it too, but that doesn't mean you want to spend your whole weekend working on it.
Fortunately, unlike many ceramic coating products, System X isn't sticky while you're buffing, which makes the job easier. There are some problems with the finish, especially for people who have yet to buff this special ceramic coating before, but we'll discuss that later.
Good Product Life
Professional treatments are pretty much always going to last longer than DIY ceramic coats. That being said, System X's Ceramic Coat does last longer than a lot of products (though not better than the alternative we'll discuss at the end), with an easy effective life of several months.
The company claim on 6-9 months probably depends at least a little on the conditions you're keeping the vehicle in, how much use it's getting, and how often you clean it and test the coating.
That said, for regular users, several months is a good average life on this product, and you really can't beat those results with DIY ceramic coating spray prices.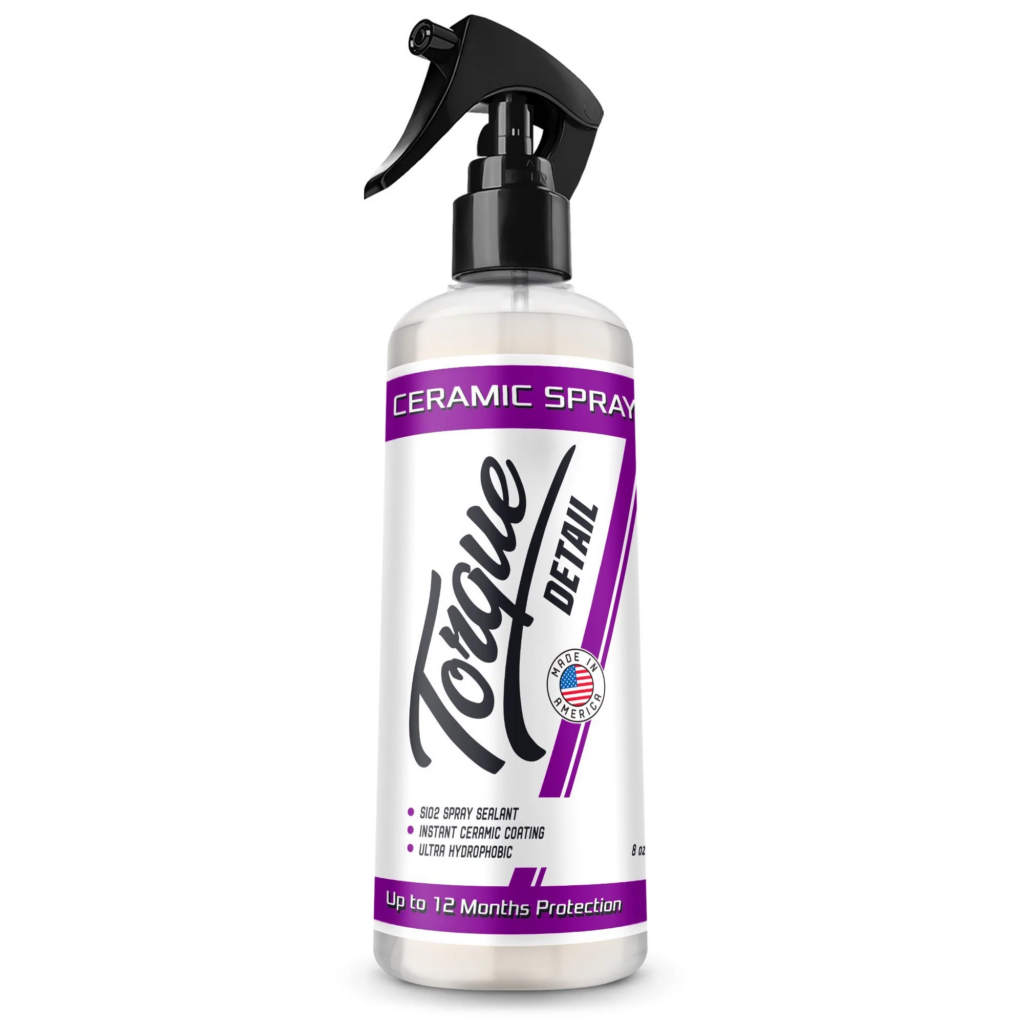 ★★★★★ 
3500+ 5-Star Reviews 
Simply spray-on the coating with microfiber sponge and buff to a nice shine with a microfiber towel. No need to worry about leveling, paint correction and other technical challenges with traditional ceramic coatings!
Good Car Shampoo And Cleaner Resistance
If we had to name one stand-out difference for the System X Ceramic Coat out of all its features and benefits, we would have to go with this one.
While many ceramic coats claim to be durable, they often degrade when dealing with actual cleaners or the harsh chemicals used on roadways. Many products only last if advertised and must be reapplied more often in the winter.
Fortunately, System X saw that problem and addressed it. This formula does a great job of resisting the effects of even strong cleaners and road chemicals. It dulls a little and loses some of its hydrophobic effects when scrubbed or after exposure to the harshest chemicals, but even repeated exposures didn't eliminate the product.
System X Ceramic Coating was still strong, unlike other coatings, which had already been entirely swept away.
Where We Expected Better From System X Ceramic Coating
Like all products, there are some problems with the System X Ceramic Coating that can be frustrating if you aren't expecting these things to be problems. Here are the most significant issues we've noticed with System X Ceramic Coating.
Dusty Streaks Between Cleaning
It is one of the most frustrating parts of this system. While System X Ceramic Coating does make cleaning dust and other kinds of grime easier, it doesn't do a great job of keeping the fine dust off your vehicle.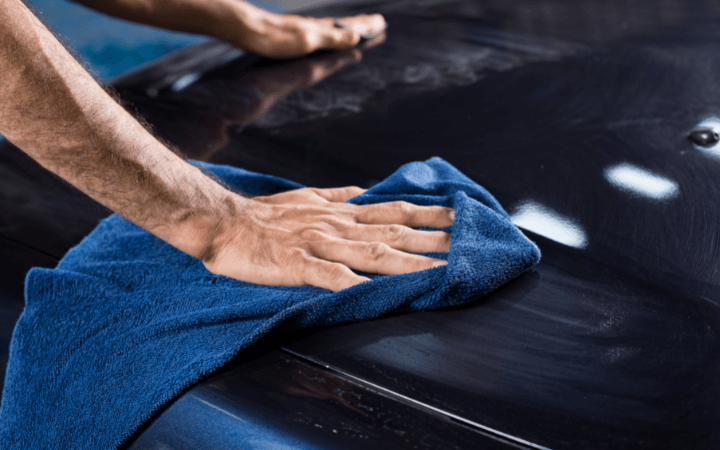 A few alternatives do a better job here, especially if your vehicle is outside in a rainstorm and preventing it from getting the post-storm dusty look, so many vehicles sport in the summer.
The streaking makes the dust more evident because the hydrophobic properties mean that parts of the vehicle are cleaner than others, so you can see the dirty sections.
More Expensive Than Other Spray On Ceramic Coating
Another downside, while System X Ceramic Coating is a pretty good value in terms of what you get and its long-lasting performance, it's still more expensive than many of its competitors.
There are also multiple-size bottles of this product, and the smaller bottle is a significantly lower value than most of the competitor products on the market.
Might Need To Add Extra Layers To Deal With Streaking And Haziness
Do you remember us mentioning that you might have some streaking and haziness issues if this is the first time you have buffed out this product? Well, this is where that comes back into play.
Buffing the formula is pretty straightforward, but it needs much buffing, and if you miss even a tiny section, you might get streaks and haziness in that area.
The fix is pretty simple. Just reapply the product in that area and buff more carefully. To achieve the desired look, you will still need to apply more product and spend more time, in addition to the time required for curing after buffing.
So, while this is a low streak, low haziness formula, it can be a little pickier about how you apply it than alternative ceramic coats.
What You Should Consider Instead – Torque Detail Ceramic Spray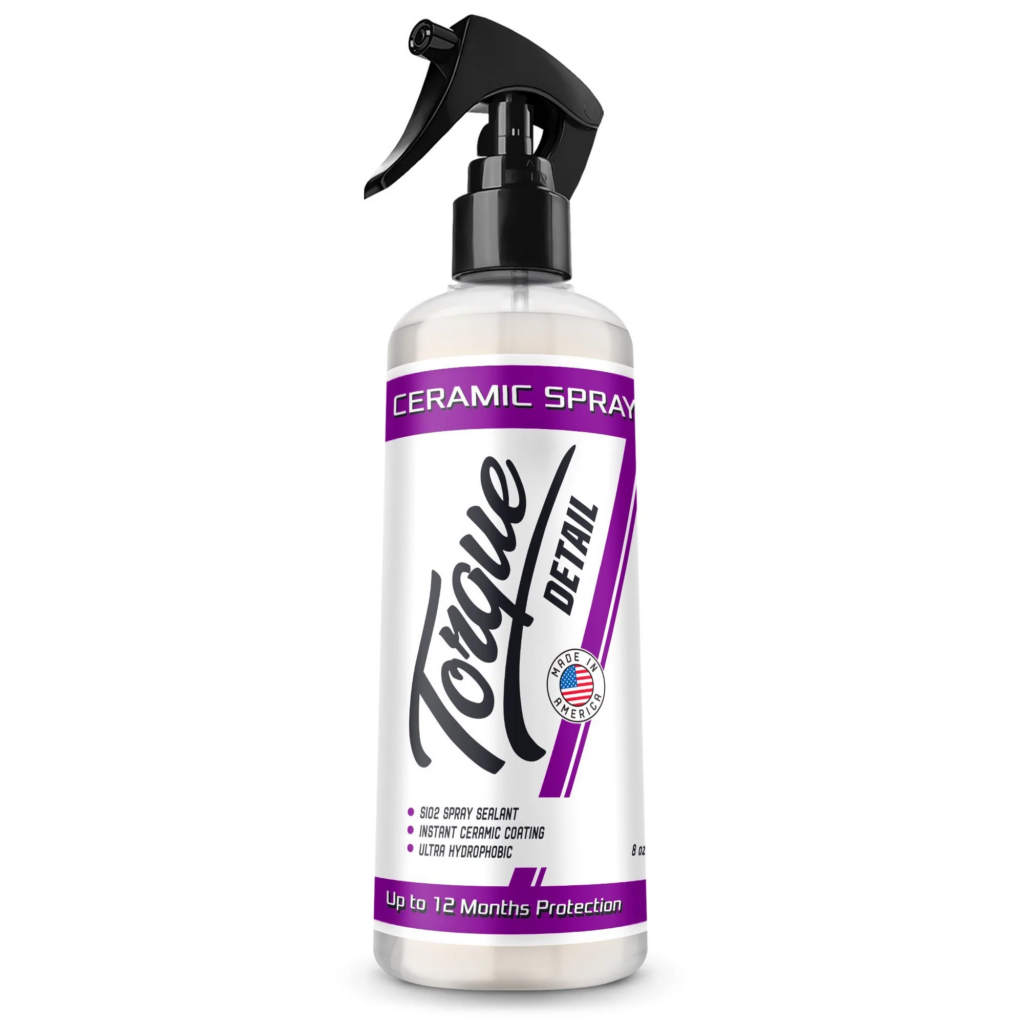 ★★★★★ 
3500+ 5-Star Reviews 
Simply spray-on the coating with microfiber sponge and buff to a nice shine with a microfiber towel. No need to worry about leveling, paint correction and other technical challenges with traditional ceramic coatings!
System X is a different product for you.
That's entirely fair! It's an excellent ceramic coat, but its problems can be significant depending on what you need from your ceramic coat and how easily you need the application.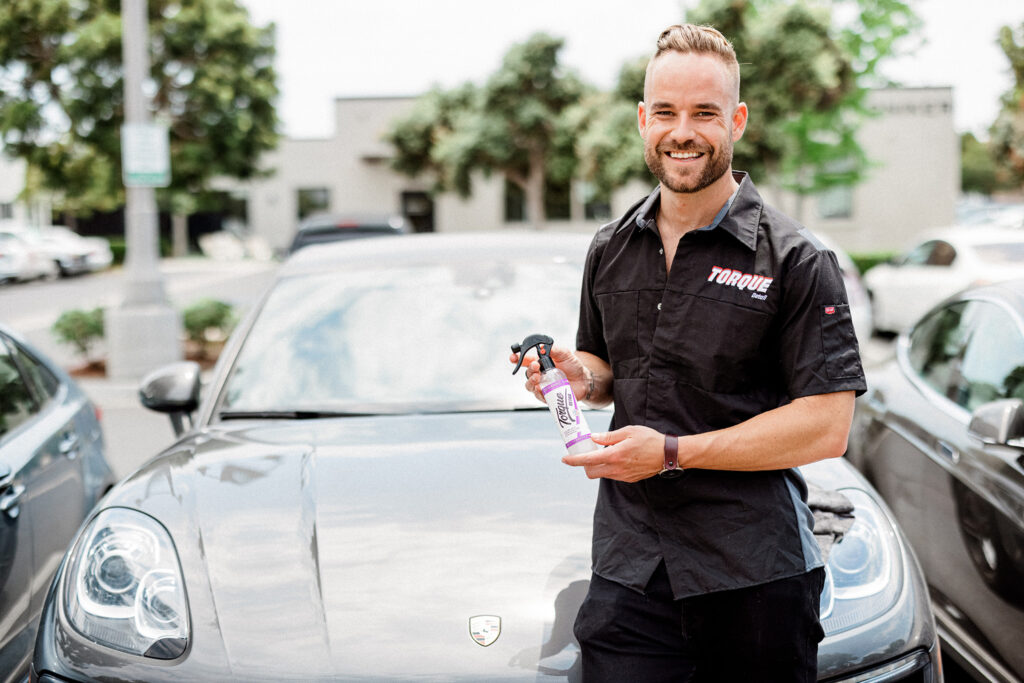 Torque Detail's Ceramic Spray is one of the top competitors and does better in ease of use, matches or exceeds the longevity of System X, and gives you the same near-professional sheen when you're done.
Let's discuss why Torque Detail Ceramic Spray might be a better fit and a better deal for DIY vehicle detailers.
Easy To Use
This product was designed by a detailer who started formulating their sprays and coatings to develop products that worked better and lasted longer than they were already using.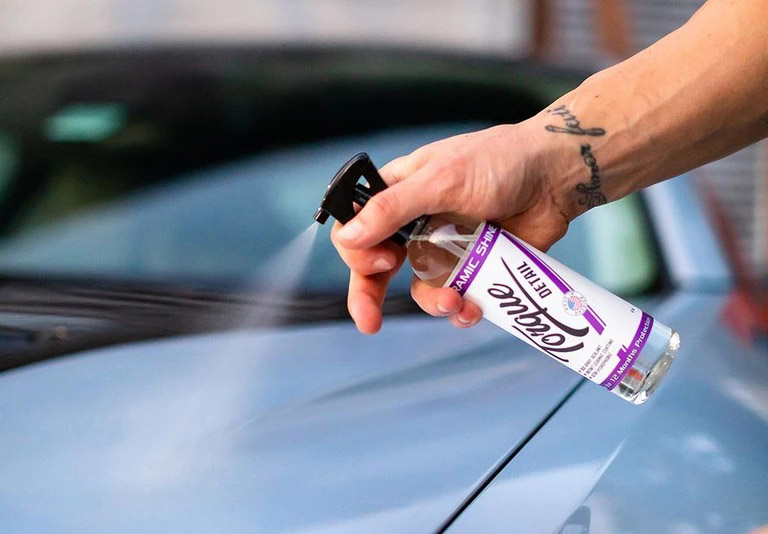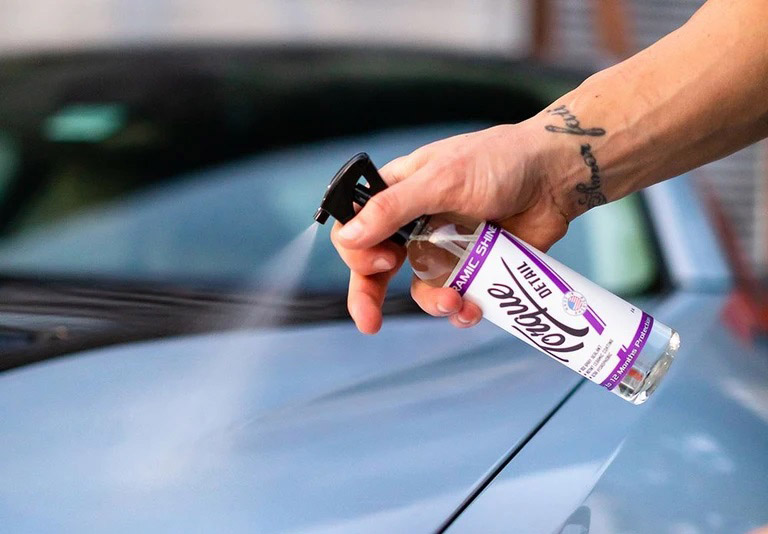 That means that ease of use has always been a top priority. The easier a product is to apply and the harder it is to mess up the application, the better that product is likely to perform.
Torque Detail's Ceramic Coat is just as easy to apply as System X and less picky about the buffing stage for the best possible DIY results.
Long Lasting Coverage
Torque Detail's Ceramic Spray is designed to offer 365 days of protection and coverage for most vehicles. It means that even the most complicated users operating in the most challenging environments may anticipate their vehicles receiving at least 6 months of protection coverage and that vehicles operating under typical stress conditions will receive 12 months or longer of complete protection.
That's a vast difference over products that sometimes need to be applied every few weeks to be effective!
High Gloss Shine
If you want the next best thing to a professional detailing shine or even a shine on par with those professional services, you want Torque Detail Ceramic Spray. This formula is designed to still give you the same mirror finish shine as a professional product but in a much easier-to-use and easier-to-apply system.
The result? Vehicles that look like they were freshly detailed for weeks, even months, after their last car wash.
Repels Dirt And Debris
The last stand-out detail here? Torque Detail Ceramic Spray is one of the options that helps your vehicle actively repel fine dust and dirt. If you're anything like us, that fine dust and dirt are almost more frustrating than the real messes. It's easy to clean up, but it gets everywhere and can attach to your car almost instantly… Unless Torque Detail Ceramic Spray protects your vehicle.
The days of a constantly dusty vehicle are at an end, folks, and that's a huge plus.
Need a guide how to apply Torque detail ceramic spray? Watch it here
Related Car Detailing Articles:
Published on

Nov 12, 2023