Everything You NEED To Know About pH Neutral Car Soap
If you're looking to keep your car nice and clean, there are so many options for car soap. What better choice than ph neutral car soaps? This guide will go over what they are in detail and why they are the best to use.
We'll explain when you should use a type of ph neutral soap (and introduce you to one of our favorites). Some car soaps won't get the job done because they're diluted in water. When this happens, it won't be as effective.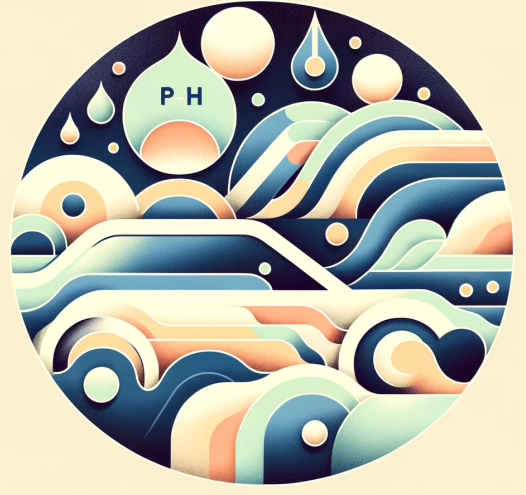 If you haven't used ph car soaps before, you're in the right place. Let's begin and talk more about how it can work for you now and in the future.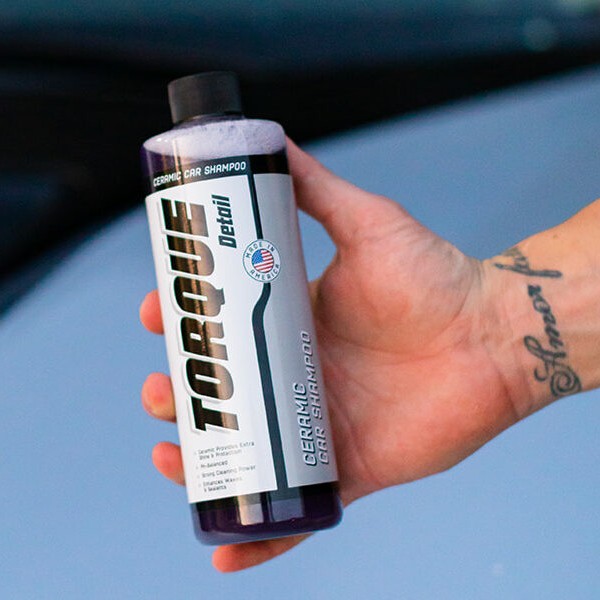 ★★★★★ 
"Works better than anything I find at my local stores."
Our new Ceramic Car Shampoo is the easiest way to maintain your Mirror Shine or Ceramic Shined car. Infused with Silicon Dioxide (Sio2), this product helps increase shine and adds protection to your surface. It will extend and enhance your wax or ceramic coating for an entire year.
A brief refresher on what 'ph' is
Ph refers to the pH scale. The scale itself ranges from 0 to 14 (from the most acidic to the most basic). On the neutral scale, the pH rating is seven.
The scale will measure acidic and basic chemicals. For example, the most acidic of everyday materials is hydrochloric acid with a pH rating of 0. Your most basic chemical is drain cleaner, which is rated at 14.
Keep in mind that the chemicals that are on the extreme sides of the scale are most dangerous. Which means you will need to protect yourself in order for it to not affect your health negatively. The instructions on the package will state that you may need to wear protective gear such as gloves, safety glasses, and other articles of clothing.
However, this won't be the case if the chemicals you're using are closer to the neutral end of the ph scale. The same applies for pH soaps that you will be using for your car.
What is the PH in the context of automotive soaps?
When we talk about automotive soaps, pH will pertain to how it comes in contact with the vehicle's surface. You don't want a pH soap that is too acidic to the point where it can leave lasting damage. The higher the pH level is in automotive soaps, the gentler it will be.
For example, a soap that is a 9 on the pH scale will be more gentler on your car than one rated a 7. Regardless, both are good for your vehicle's exterior if you want something that will resist water drops, dirt, grime, and anything else that may get it dirty.
The question people might ask is whether you should water down automotive soap. The reason may be to make it pH neutral. It's recommended that you don't do this.
Again, it comes down to its effectiveness being washed out. While making it pH neutral with water is well and good, you could be destroying any potential benefits the soap may have. You will notice that with soaps that are pH neutral to begin with, they are the most expensive.
What type of Ph to use in different situations when washing cars
You may be washing your car and have a hard time deciding which pH to use. This may also depend on any applications of wax, sealants, or ceramic coating. If you plan on keeping it intact, you might want to stick with a car soap that is pH neutral (like 7).
If you use a soap that is rated 13 on the pH scale, this can strip all of it down. If your car's exterior has contaminants, you can get away with using a soap that is around a 10. This can remove all kinds such as dead bugs and dirt.
Again, it comes down to your personal needs and preferences. You don't want to wipe out a lot of work you put into making your vehicle look good. It's important that you keep it close to neutral on the pH scale as possible.
If it has been awhile since you last waxed, sealed, or coated your car, it may be OK to use something a bit more basic. However, you may want to keep it around 9 or 10 depending on whether there are any contaminants or water spots.
When to use a pH balanced soap?
As mentioned, the best time to use a pH balanced soap is if you intend to keep the wax, sealants, and ceramic coating in place. You will still get the benefits of those applications even if you wash your car with a soap that has a pH rating of 7. Not only that, it will also depend on the results you want to achieve with the soap you're using.
There are different types of pH balanced soaps that are designed to protect your waxed finish. Some others may be used to protect your recent paint job or ceramic protection that you have applied. Regardless of what soap you use, one thing is for certain.
It will have the ability to clean up any dirt, grime, water spots, and most contaminants. Even better, your exterior won't be damaged. Nor the wax and ceramic coating applicants won't be rubbed off.
If you wash your vehicle on a regular basis, it may be the best time to use a pH balanced soap. It may not be the best time to use a Ph balanced soap if you're dealing with the challenge of removing a lot of contaminants that may not be used with a pH 7 rated soap.
How to Apply Torque Detail Ceramic Car Wash Soap – The Best pH Balanced Car Soap
Torque Detail Ceramic Car Wash Soap contains Silicon Dioxide, which will keep your shine intact along with extra protection. If you already have wax or ceramic coating already applied, this soap will protect it. It has a pH balanced formula that won't leave any water spots or residue behind.
If you are looking for something that will keep your vehicle looking fresh, this is the soap to use. So how do you apply it? Let's show you how it's done: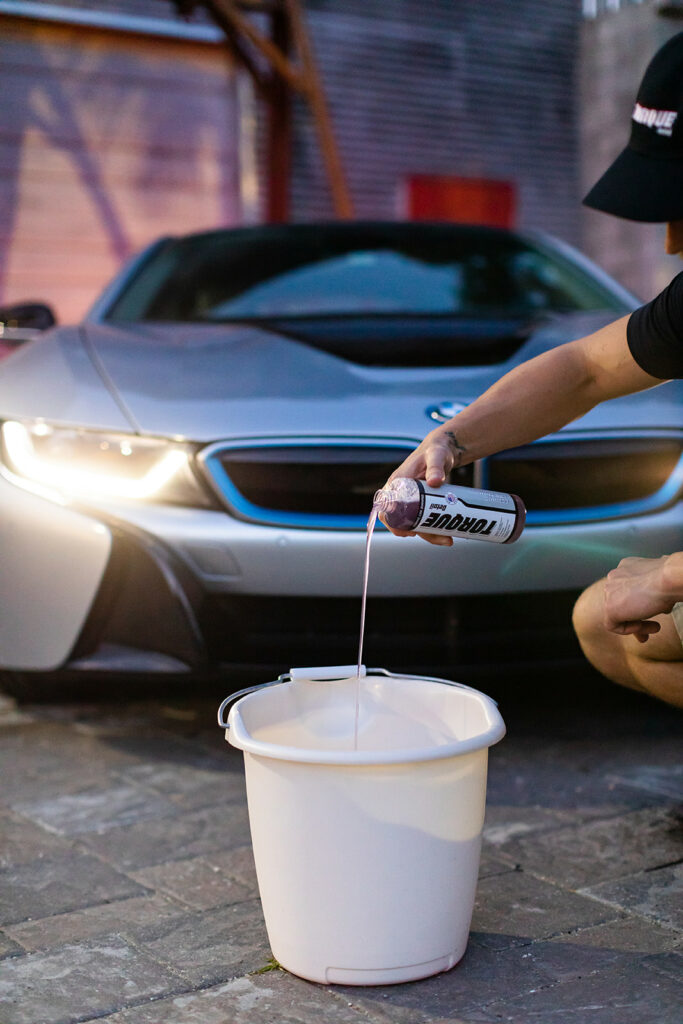 Make sure your vehicle is washed and dried. If you want the best results, make sure it's done with our Torque Detail Decon Soap.
Apply the soap on a cool surface. Make sure your vehicle isn't in direct sunlight.
Apply a small amount on a microfiber towel or sponge
Rub in the soap throughout your vehicle's exterior.
Repeat the process (if necessary).
This has hydrophobic chemicals that will resist water once it's applied on your vehicle. You may want to consider waiting a few days or up to a week before you need to wash it again. The reason for this is that it may wear off if you wash your vehicle too soon.
This means you will lose out on getting the maximum benefits out of the ceramic spray. Especially its protection against water spots, contaminants, and lots more.
How to Strip Wax With Torque Detail Decon Soap (NON pH BALANCED)
Before using a pH balanced soap, it's important to use one that isn't pH balanced. This is if you are dealing with the prospect of removing all kinds of different contaminants. With that, we give you Torque Detail's Decon Soap.
This is great for removing dead bugs, chemical splashes, water spots, and even old coats of wax. Yes, we know – your coat of wax isn't looking 'too bad'. But isn't it about time you consider removing it in favor of something new?
Now, let's show you a step-by-step guide on how you can apply Torque Detail Decon Soap: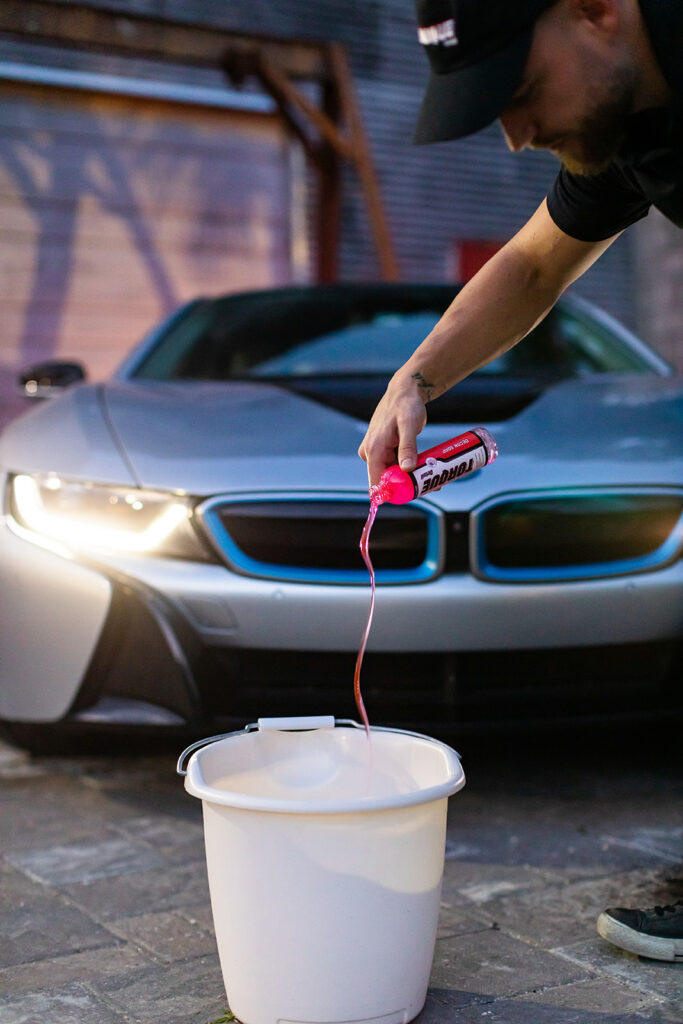 Fill up a bucket of water.
Add Torque Detail Decon Soap to the bucket. If you are using a 5 gallon bucket, then use 4 ounces of soap.
Water down the car, ensuring you have a wet surface.
Apply the Decon Soap.
Using a back-and-forth motion with a microfiber cloth, rub in the soap. A sponge or towel is also acceptable here.
Water down the vehicle's surface to remove the soap.
You can repeat the process by adding another 4 ounces of soap (if needed).
At this point, you should be able to remove all the contaminants throughout your vehicle's surface. You may not get it all in one application (and that's OK). We guarantee that a second one can do the trick.
pH Car Soap Reviews – What people are saying about our pH soaps
Want to know what our past customers are saying about our pH soaps? We've served so many customers across the country and they have said great things. Don't believe us?
Let's show you what people are saying:
"This is my first time using these products and I am blown away. My Toyota Tacoma is the shiniest it's ever been." – Melvin P.
"I couldn't be happier with the results. I can't believe how easy it was to do." Kristopher K.
"Finally got around to using this on my Corvette. I did it twice to get rid of the wax and ceramic. I applied the Ceramic Spray and the shine is very impressive." – Robert H.
"This is the best wash product ever. I used this to remove the sap stains and it worked like a charm. I was able to get the job done in no time." – Jerry A.
What's great about our pH soaps?
Our pH soaps are some of the best in terms of pH rating. These have been perfected over the last few years to ensure that you get the best results. These and our Torque Detail products have been developed in Orlando, Florida.
These are professional grade products and maybe the best you can get your hands on. Order these and you'll have them sent to you in about 3 to 5 days. You'll want to try out this product for yourself.
If you like it, we might have a few recommendations that you might like as well.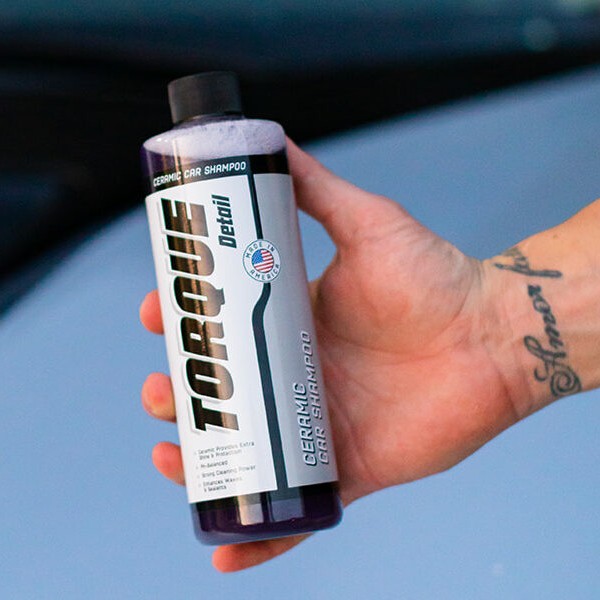 ★★★★★ 
"Works better than anything I find at my local stores."
Our new Ceramic Car Shampoo is the easiest way to maintain your Mirror Shine or Ceramic Shined car. Infused with Silicon Dioxide (Sio2), this product helps increase shine and adds protection to your surface. It will extend and enhance your wax or ceramic coating for an entire year.
Get pH balanced soap for your car now
If you are looking to get the best pH balance soap for your car, try us out. Torque Detail's Decon Soap and Ceramic Soap are among some of the best soaps we have to offer. They will keep your vehicle nice and shiny for a long time.
No contaminants, water spots, or anything in between. Once you apply this, your vehicle will be shining like you stole it from the dealership. And we warn you, you might be turning heads as your driving through town.
Don't wait, order our soaps right now and see the results for yourself. 
Related Car Detailing Articles:
Published on

Nov 12, 2023