Nexgen Ceramic Spray Review & Alternatives
Ceramic sprays are some of the best and most powerful tools for keeping your car in good condition and ensuring it looks its best for as long as possible. Using a better ceramic spray is one of the best things you can do to protect your vehicle paint and the environment.
Of course, not all products are created equal. Getting just any old ceramic coating spray will protect your vehicle, but it will not guarantee that it will be good as a protective. It likely will only last for a short time than a high-quality ceramic spray can offer.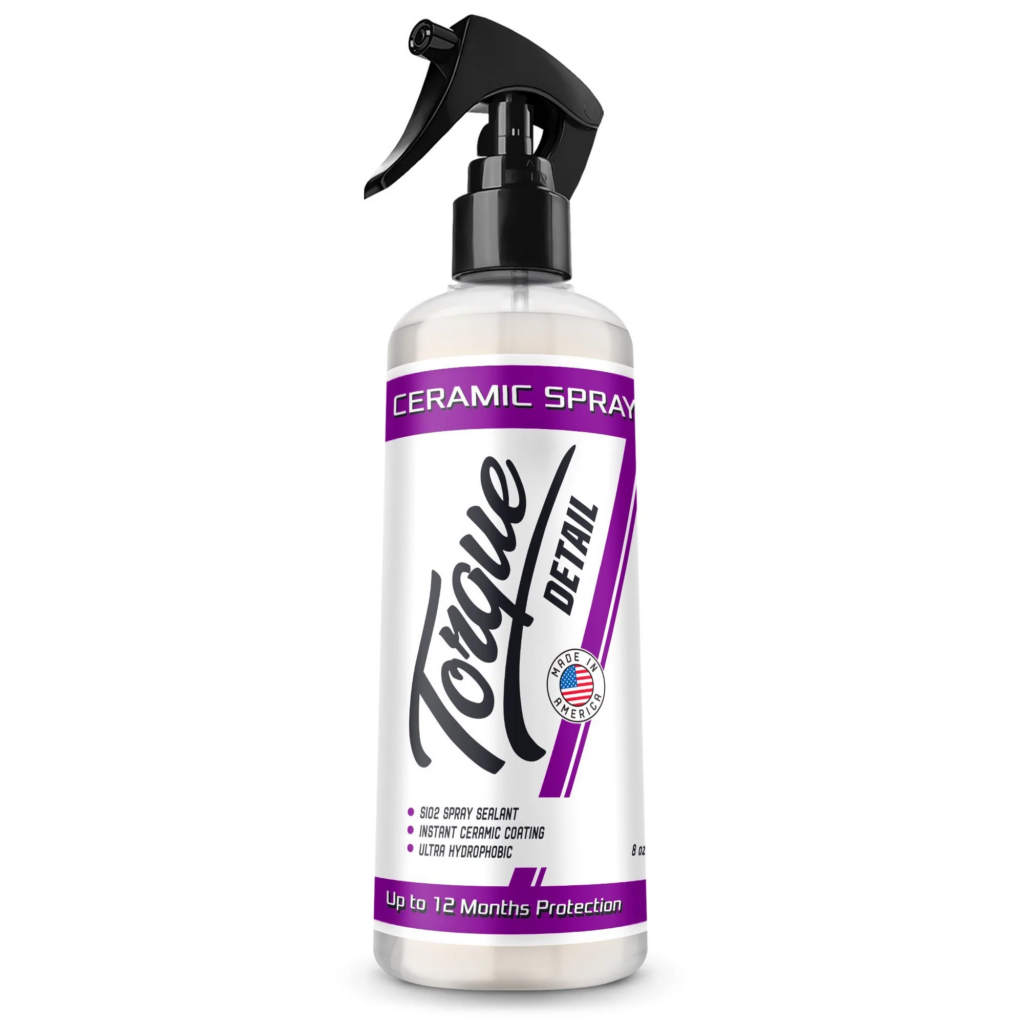 ★★★★★ 
3500+ 5-Star Reviews 
Simply spray-on the coating with microfiber sponge and buff to a nice shine with a microfiber towel. No need to worry about leveling, paint correction and other technical challenges with traditional ceramic coatings!
NexGen Ceramic Spray is one of the highest-rated ceramic spray options on the market, but is it as good as it claims? Are there better alternatives that can offer the same or higher quality protection?
The good news is that we'll go over NexGen Ceramic Spray in depth in this review. We'll discuss what NexGen does well, where its ceramic spray shines, and where it can fall short and perform poorly as a replacement. And, if NexGen isn't the spray for you, we'll simultaneously go over one of your finest alternatives.
How NexGen Ceramic Spray Keeps Your Vehicle In Better Condition And Easier To Care For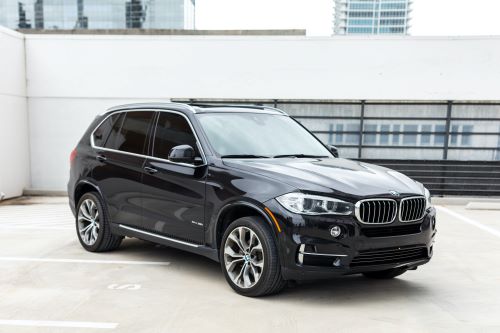 NexGen Ceramic Spray does a great job in a lot of different ways. There's a reason they're considered one of the top ceramic sprays out there.
But what is NexGen Ceramic Spray great for, what are its top features, and what does it best? Let's talk about it.
High Silicon Content
Silicon dioxide is one of the most important components of any ceramic spray. This creates the actual coating and determines how thick the coating is. The other ingredients in a ceramic spray affect the life of the coating, the color and density of the coating, and how quickly it dries and sets.
The more silicon dioxide included in the formula, typically written in its chemical form of SiO2, the better the ceramic spray is likely to be.
With 13% of the NexGen formula being SiO2, it's got some of the highest silicone dioxide concentrations of any ceramic spray on the market.
That means it will give you a thicker, harder, longer-lasting, and more protective coating than almost any competitor.
Is this spray as good as getting a professional ceramic coating that needs to be applied in a shop and cured under UV light? No, no ceramic spray coating will match the quality of professional finishes. But it will be several hundred dollars cheaper and offer almost the same quality of protection and clarity.
If you're looking for a smooth, transparent, and incredibly protective ceramic spray, NexGen Ceramic Spray offers the quality and ingredient integrity you're looking for.
Versatile For Most Surfaces
Many coatings claim to be good for all the surfaces on your vehicle, and NexGen Ceramic Spray is one of them. The problem is that many of the coatings that claim to work for most surfaces often only work for… one or two.
The truth is that developing a spray for all of a vehicle's surfaces is an enormous job, especially when the formula must have a specified range of properties that may not be viable on certain surfaces.
That said, NexGen performs better than most sprays of being a multi-surface versatile spray. It isn't streaky on most surfaces, and proper application can help with even the streak-prone surfaces (more on this in the cons section).
It's not perfect but compared with many other ceramic sprays on the market, NexGen's Ceramic Spray does a better job than most.
Easy To Use
One of the primary things most people are looking for in ceramic coating sprays is high versatility and ease of use. Its ease of use results in the fastest application time of any product.
If you wanted a product that would take all day to apply, you could choose from the many professional products already on the market and apply them. It might take all day or even a weekend, but those products will do the job.
The big advantage of ceramic sprays like NexGen's ceramic spray is that they are fast, easy, and designed to offer almost foolproof applications. You can use this spray if you have a microfiber cloth that is big enough to handle applying the bouquet to your whole vehicle without getting soaked.
Quick Drying Speed
One of the most frustrating parts of spray coatings is when the coating itself doesn't work properly, or something gets stuck during the curing time after application.
The good news is that NexGen Ceramic Spray is designed with a fast-drying formula so that you can work in sections, and the finish is all but done drying by the time you move to the next section of your vehicle.
That means less time for bugs, dirt, falling leaves, grime, or other debris to ruin your polish and more free time to do whatever you need on weekends.
Don't Need Many Additional Tools
We already mentioned that you only need a good microfiber towel or cloth to use this ceramic spray, but it's worth emphasizing in its section.
All you need to use this spray is the spray itself and a good microfiber cloth to help smooth and even out the coating to prevent streaks.
Great Customer Service
Customer service is one of the most important features of any product, and ceramic sprays for vehicles are no different.
The good news is that NexGen is known for having a good support team that knows about their products and is well-equipped to help you handle problems or recognize a bad product in action.
While no company can ensure their products work as intended 100% of the time, NexGen has a low failure rate and is good about making it right when their products need to be fixed.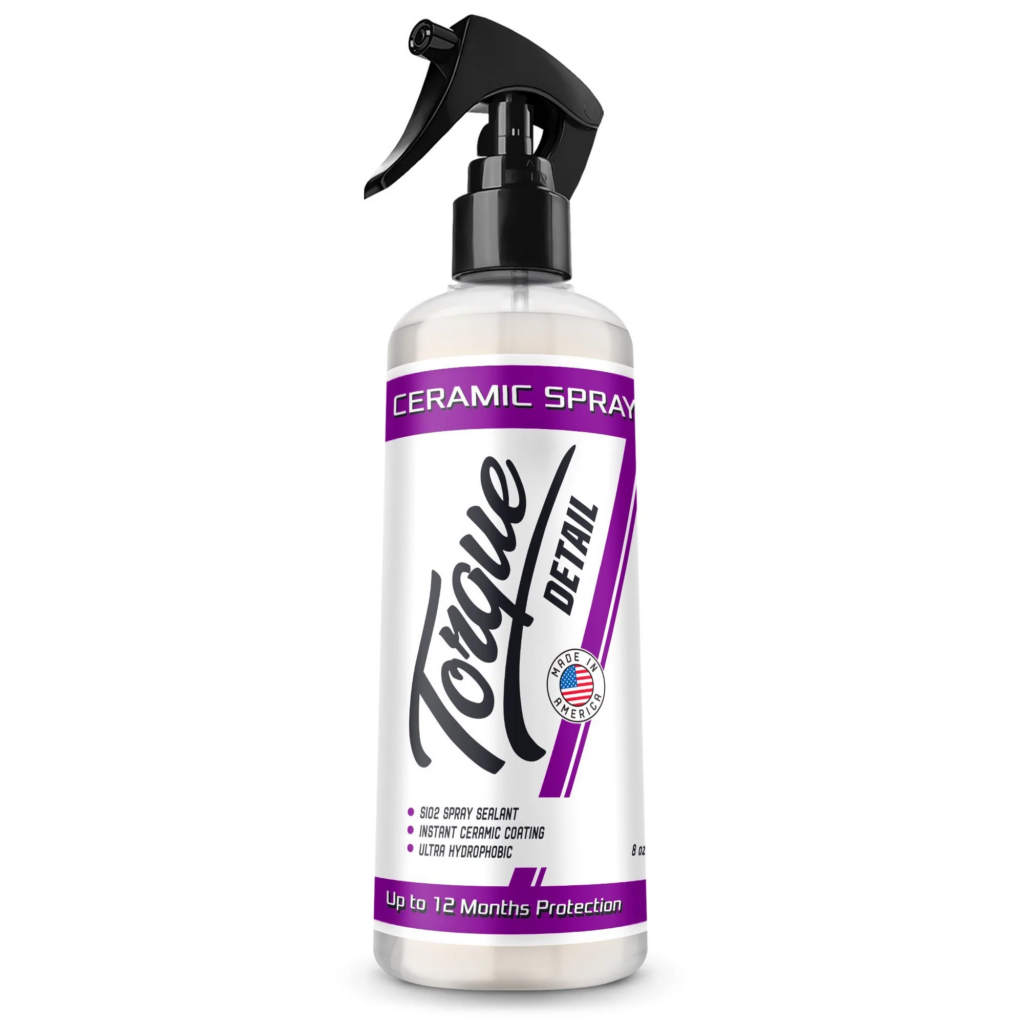 ★★★★★ 
3500+ 5-Star Reviews 
Simply spray-on the coating with microfiber sponge and buff to a nice shine with a microfiber towel. No need to worry about leveling, paint correction and other technical challenges with traditional ceramic coatings!
Long Lasting Finish
Ceramic sprays offer superior protection for your vehicle, but only for as long as the ceramic coating lasts in the elements. Too often, vehicle owners are surprised when their vehicle starts to show signs of wear and tear they thought they'd protected against, only to realize that sections of the coating they used have already worn away.
One of the places NexGen Ceramic Spray shines is that they offer a long-lasting polish that should keep your vehicle in top condition for months at a time, even in the harshest climates and when dealing with road salt and other chemicals.
That means fewer applications, less time required to detail and protect your vehicle, and more time enjoying your truck or hobbies on your days off.
Where NexGen Ceramic Spray Doesn't Perform
Of course, no product is perfect. Knowing when and how a product is likely to fail is one of the best ways to anticipate and prevent problems before they happen.
NexGen Ceramic Spray is no exception, therefore here are some of the issues you should be aware of about the product:
Longer Fulfillment Time
NexGen does have a slightly longer fulfillment time compared to the extreme speeds offered by Amazon and other retailers. You need to order NexGen Ceramic Spray several days or a week earlier than you need it. NexGen Ceramic Spray several days or a week before you need it, and even more if you require the spray by a specific deadline.
That's not a huge problem, but it's one worth considering when most people are used to having their items delivered within 24-48 hours of ordering them.
Some Streaking
While NexGen Ceramic Spray is better than most alternatives regarding streaking and other application problems, it can still streak on your vehicle's surface and cause issues.
Two of the most common problems with NexGen Ceramic Spray are streaking on glass and plastic, which means that your windshield and headlights might need extra attention if you use this spray.
Is the problem an irreversible one? No. Most of the time, a good buffing with a microfiber towel, while the spray dries, will be enough to resolve all but the worst of the streaking. But if you aren't careful in the application, you might have more streaks than expected.
Your Best NexGen Ceramic Spray Alternative – Torque Ceramic Spray
NexGen Ceramic Spray accomplishes many things well, which is why we were so pleased to discover an even better alternative.
When looking for the best ceramic sprays for your vehicle's surface, you should look at Torque Ceramic Spray.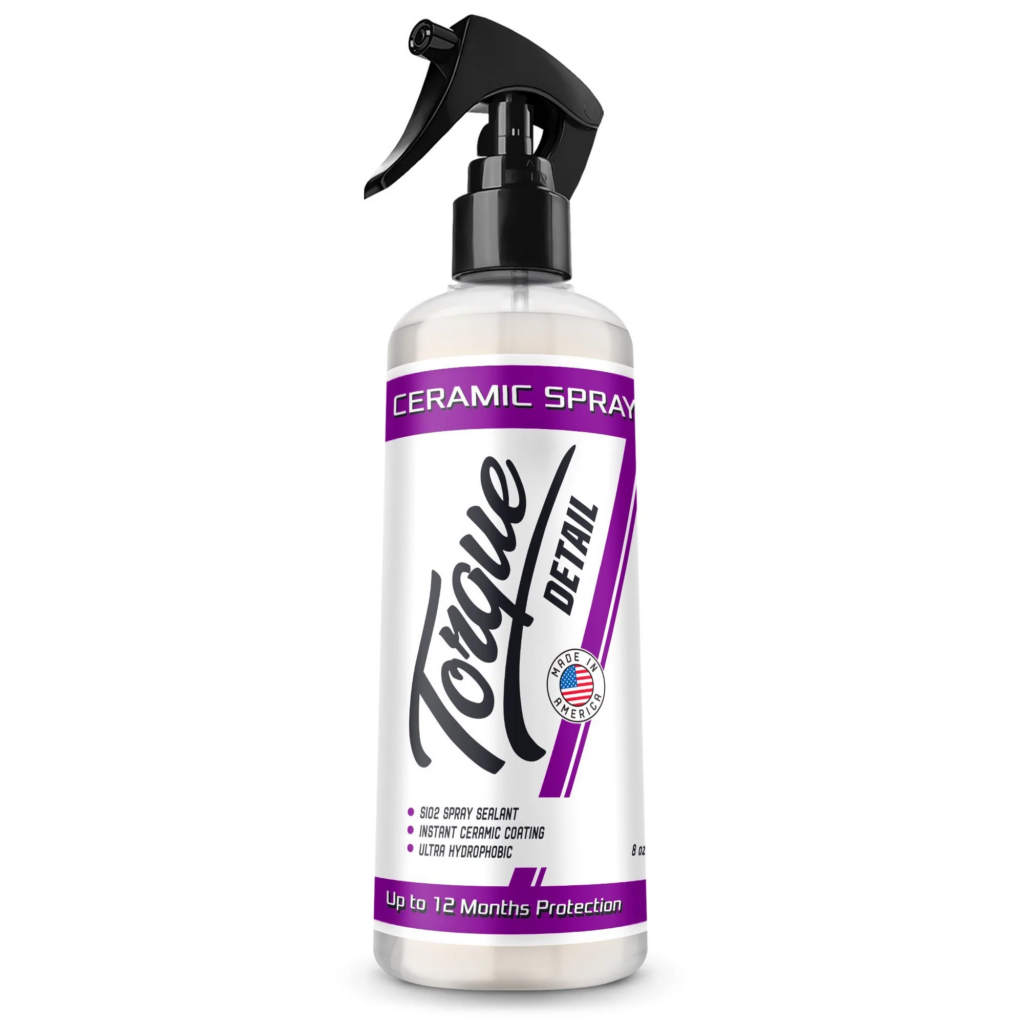 ★★★★★ 
3500+ 5-Star Reviews 
Simply spray-on the coating with microfiber sponge and buff to a nice shine with a microfiber towel. No need to worry about leveling, paint correction and other technical challenges with traditional ceramic coatings!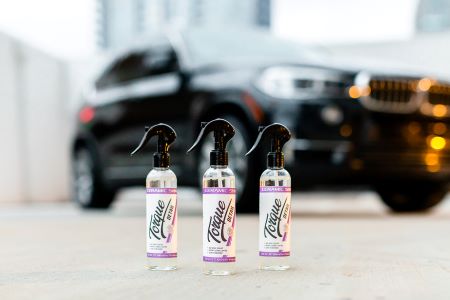 Remember, our Ceramic Spray, like all Torque products, is the result of a lot of hard work and time spent finding out how to manufacture the best ceramic spray that addresses the concerns that actual customers have when they wash and detail their vehicles.
Torque Ceramic Spray examines everything that makes Ceramic Sprays amazing and strives to improve. More importantly, the spray solves all of the issues with conventional ceramic sprays that are difficult to apply or take a long time to get the desired finish.
A ceramic spray finish requires no garage, lift, or protected area.
Here's why you need to take a look at Torque Ceramic Spray and see how it works for yourself:
How Torque Ceramic Spray Takes Ceramic Sprays To The Next Level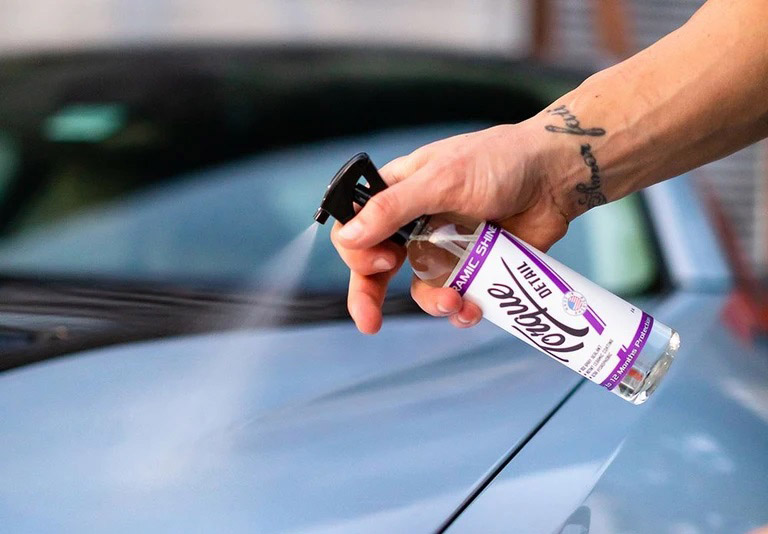 When comparing with a product like NexGen, there's a high bar in terms of quality, ease of use, and the real experience people have when using the product.
Here's why Torque Ceramic Spray is one of the top sprays on the market:
Self-Cleaning Finish
One of the biggest draws to Torque Ceramic Spray is that it turns your vehicle into a self-cleaning machine.
Normal vehicle use comes with much dirt, dust, squished bugs, pollen, water spots, and other debris. Having a finish that's highly hydrophobic and smooth enough that most debris glances right off means that your vehicle will do more of the work of cleaning itself while you're using the car.
Even a small sprinkle can help keep your vehicle cleaner and looking its best.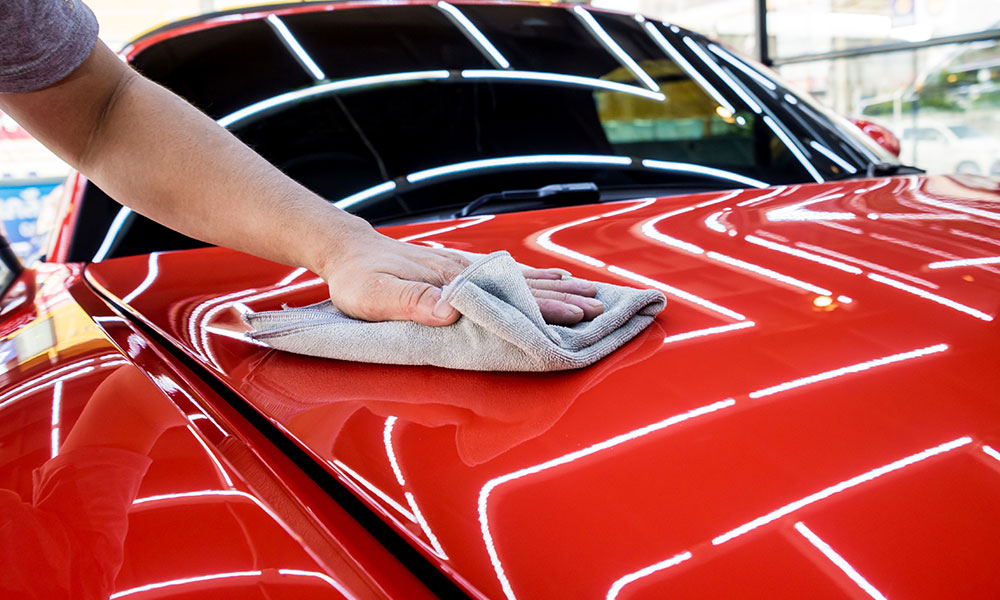 Guaranteed to Last
Another important difference between Torque Ceramic Spray and its competitors is the length of times this spray is designed to last.
No matter where you live and what conditions you're in, Torque Ceramic Spray is guaranteed to provide a high-quality protective finish for at least six months after application and up to 12 months. Because of its qualities, its durability is expected.
That means that you only need to apply a little of this product or apply it very often to get the high-quality protection you expect from the best ceramic sprays.
Suitable For All Weather And Terrain Use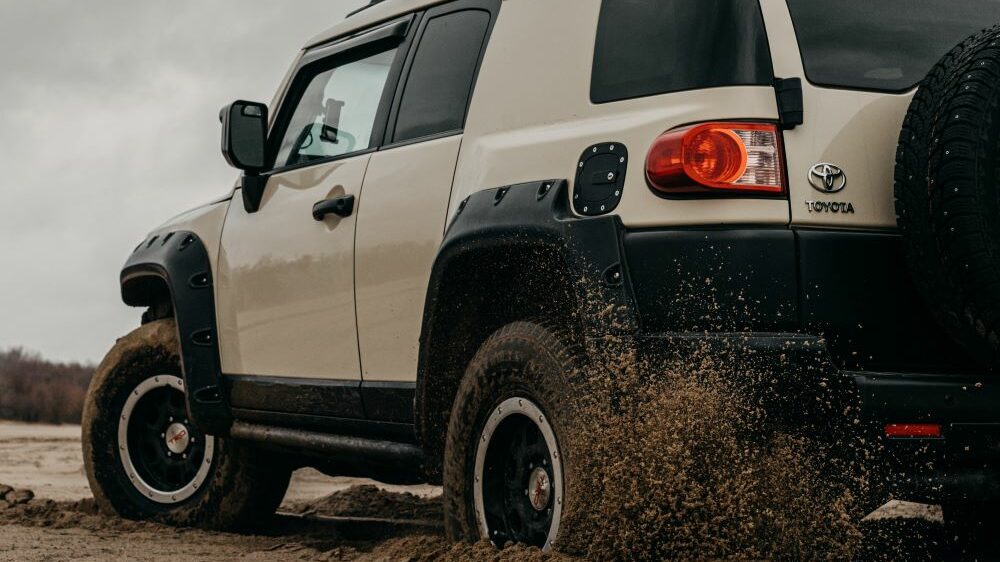 Some sprays are only good for driving on the road but don't offer the kind of protection your vehicle's surface needs for all-terrain use and in different environments. If you want a high-quality product that will perform under various situations, you need the best ceramic spray that can withstand more than average stress and still function.
Fortunately, the high-quality finish provided by Torque Ceramic Spray is tough enough to withstand a wide range of terrain and forces.
Extremely Hydrophobic
One of the ceramic spray's biggest advantages is that it creates a hydrophobic surface that helps repel liquids and keeps your vehicle cleaner.
Torque Ceramic Spray has an incredible hydrophobic effect, making it easy to determine when your vehicle requires a new treatment. When water stops beading up and rolling off your car immediately, it might be time to renew your treatment.
It is far superior to alternatives, which gradually lose their hydrophobic properties in a way that is difficult to detect until the coating is almost totally worn away.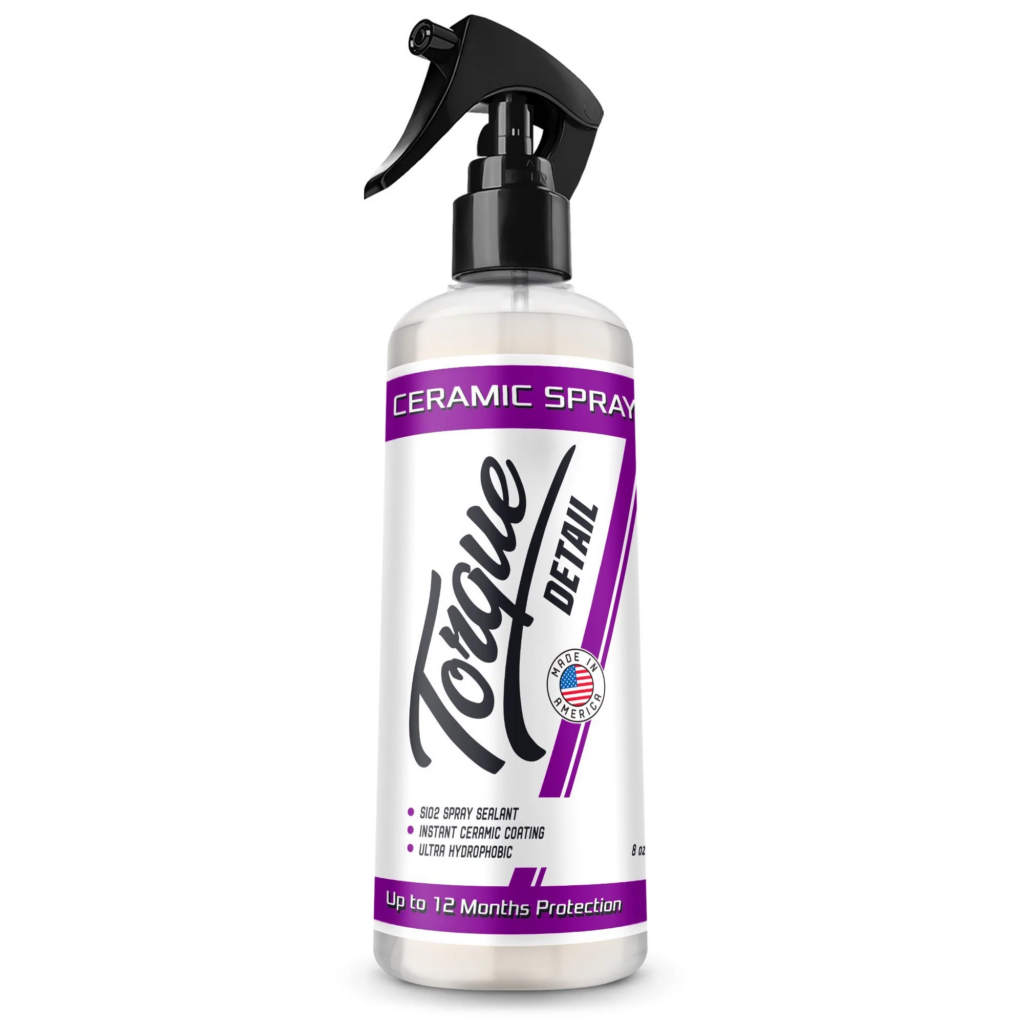 ★★★★★ 
3500+ 5-Star Reviews 
Simply spray-on the coating with microfiber sponge and buff to a nice shine with a microfiber towel. No need to worry about leveling, paint correction and other technical challenges with traditional ceramic coatings!
Suitable For Most Surfaces
Like NexGen, Torque Ceramic Spray is designed to work on most surfaces and to be effective for all portions of your vehicle. Torque does acknowledge that they have other products that are better for plastics, but Toque Ceramic Spray can work on plastics as well as fiberglass, metal, windows, and more.
So, while there are better options for some surfaces, this is still a versatile and effective ceramic spray for your car care. It also comes with a money-back guarantee!
Related Car Detailing Articles:
Published on

Nov 12, 2023