August 2022 - Shining Customers of the Month
This hot August month, Torque Detail has made car detailing fun and easy for car enthusiasts all across the US of A. We are proud to provide easy to use American-made detailing products that give shine and protection like no other!
We value each one of our customers, and we love to hear their feedback.
Once again, we are back with a mini roundup of our favorite customer reviews and photos of the month. Enjoy the read and get inspired!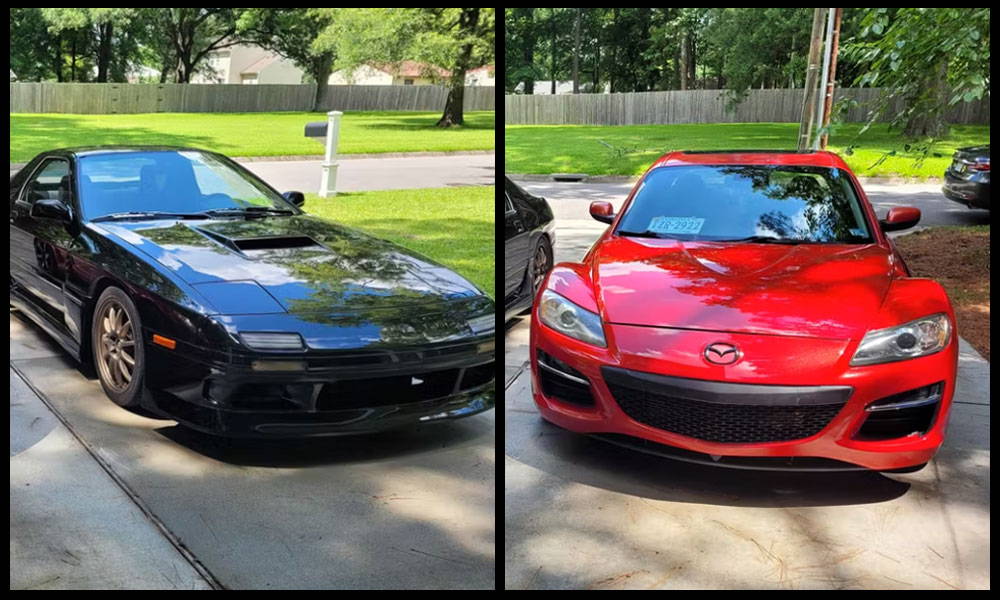 An affirmative review like this, surely makes our day! Erin F. from Chesapeake, USA feels confident in using our Ceramic Spray on his babies, just because we promise only the best! Thank you for committing to us.
"Love it!! Used it after thorough wash, compound, polish, clay bar, and wax. The paint before was rough to the touch, and now super smooth. I feel confident that this product is doing well in protecting my paint!! And super easy to apply. Amazing, thank you! Will continue to use."
- Erin F. (Chesapeake, US)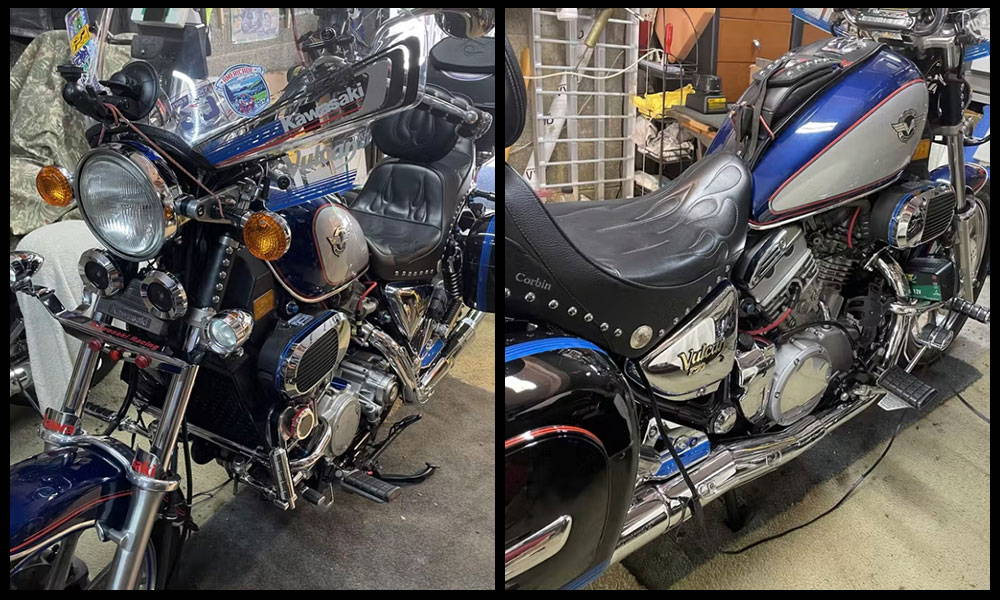 This bad boy is ready to hit the road and turn some heads! Harry, a Bear from Ardmore, USA, is very thorough when it comes to taking care of his ride. Appreciate your effort, and thanks for the review, buddy!
"Amazing product - I clayed my car used speech shine as a lubricant wash car. Then effortlessly Applied graphene to the surface wiped off with a clean microfiber towel beautiful result highly recommend" 
- Harry a Bear (Ardmore, US)
Graphene Burst Coat - Spray On Graphene Ceramic Coating - (8oz Bottle)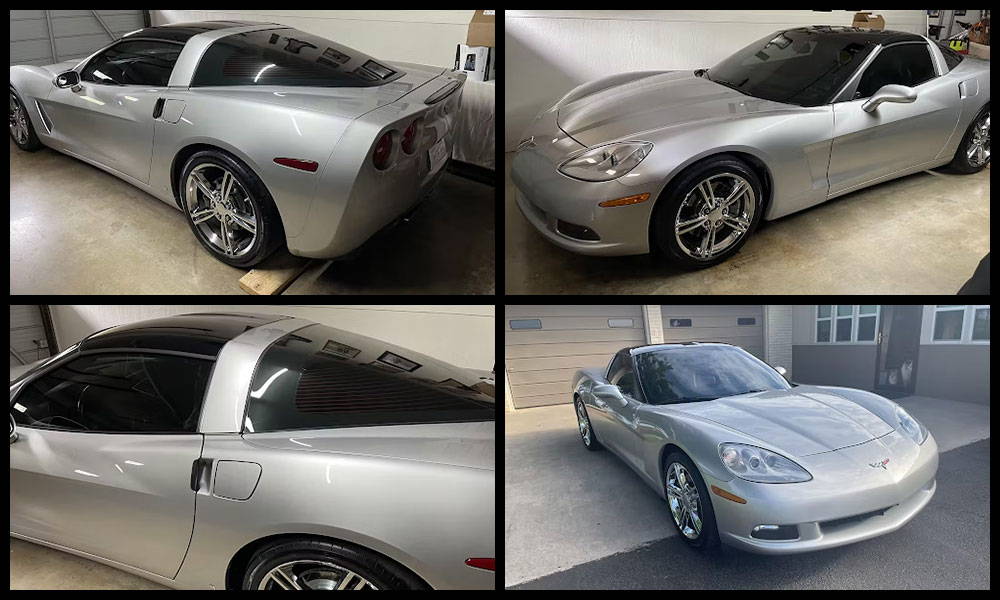 Dan Murray from Weatherford, USA used one of our best selling products - Graphene Burst Coat on his Mustang and Corvette and oh boy! Just check out the results. Loving the satin-like finish. Torque Detail products always give our customers the best value for their money.
"Graphene - I always use clay and then a ceramic coating on all of our vehicles. Recently I ordered the Graphene burst coat and used on my Mustang and Corvette. The finish is fabulous! The product is easy to use, goes on quickly and leaves a satin-like finish. I highly recommend Graphene Burst Coat!"
- Dan Murray (Weatherford, US)
Graphene Burst Coat - Spray On Graphene Ceramic Coating - (8oz Bottle)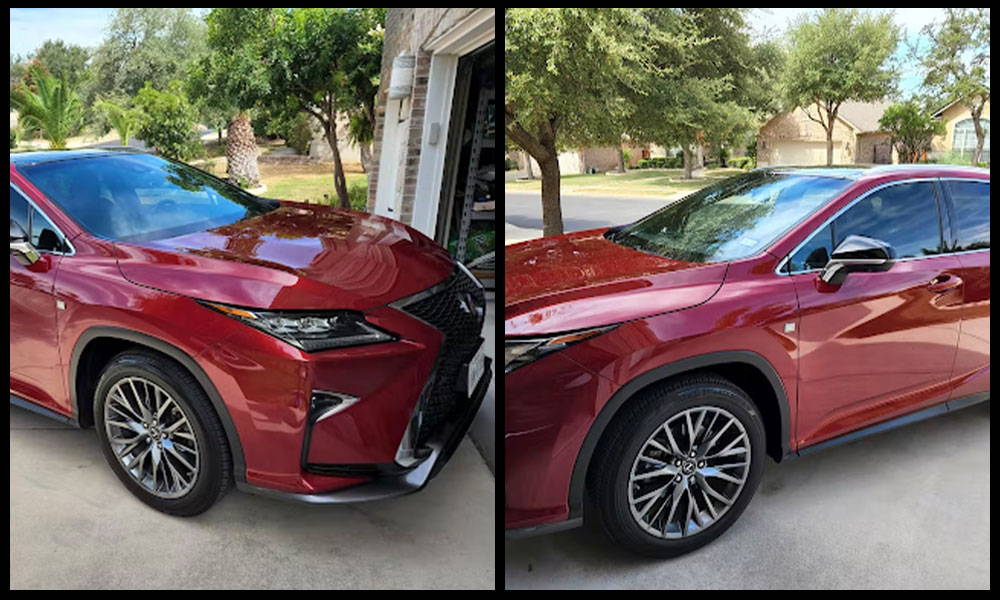 Torque Detail's Graphene Burst Coat works like magic every time. Gary Keiser's red Lexus looks absolutely marvelous with the makeover, doesn't it? We always love impressing our customers with long-lasting results. Thank you for trying our products out!
"Works - Bought three weeks ago. Applied to a red 2018 Lexus RX 350. Always had trouble with swirled marks. Doing a small area at a time gives a clean swirl free coating. Follow the directions. Can't comment on how long this lasts, yet. Shine is great. Due to Sahara dust, not a good time for a photo. I think I finally found something that actually works as described."
- Gary Keiser
Graphene Burst Coat - Spray On Graphene Ceramic Coating - (8oz Bottle)
Can you believe this handsome hunk is 20 years old!? Ralph Palumbo from Warren Township, USA truly knows how to maintain his assets. He tried out our Plastic Restore on his Jeep and voila! Take a look for yourself. Thank you for making Torque Detail a part of your life, Ralph!
"No joke! - I've been involved with cars my entire life. I've tried most every product in various ways just to be fair with my result finding. To date Everything I've gotten from this company has met or exceeded my expectations. My 1990 Jeep Wrangler Colorado red/ black factory flares were grayed and nowhere near black. This was my last hope and to my Absolute delight this product did in minutes that I've spent countless hours trying to achieve. I cannot speak highly enough. Try it, you d we I'll most Definitely not be disappointed. I've owned this jeep for over twenty years and it has Never looked so good. Highly recommend plastic restore, and all their products. Keep up the good work Torque!"
- Ralph Palumbo (Warren Township, US)
Plastic Restore™ - Restores Plastic, Vinyl & Rubber Surfaces (8oz Bottle)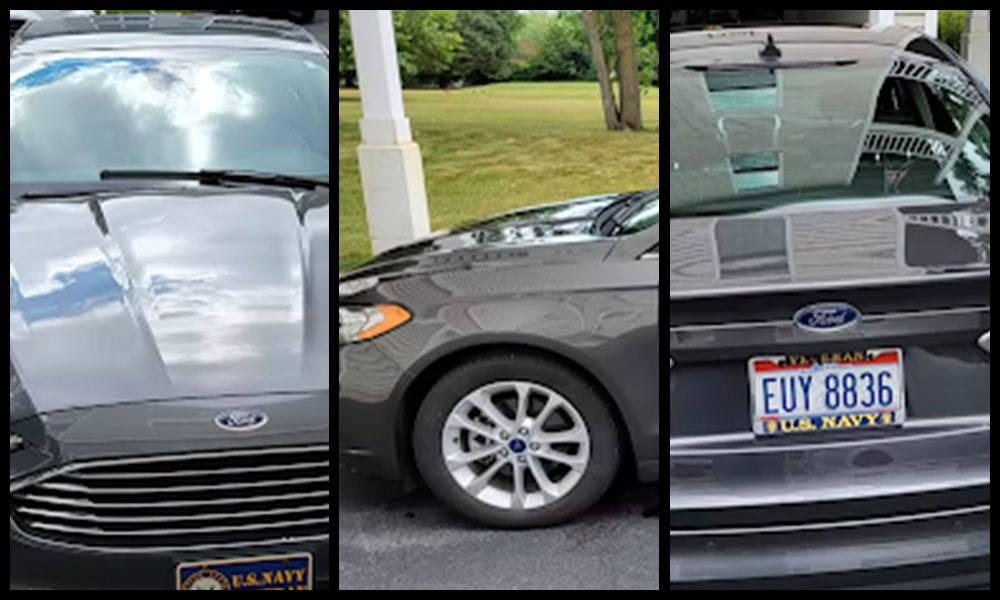 Good as brand new! Claude Morris from Avon Lake, USA is loving his 2 year old car looking showroom refreshed. Our Graphene Pro Kit takes care of your car no matter what the weather is. Try it out and shine away! Thanks Claude, for the lovely feedback.
"Better than I expected - I cannot believe the shine. Even after a rain there are no water spots and the water just beads up and rolls off. I've been getting a lot of people noticing my car. Even had someone ask me if I had just bought it, did not believe me when I said it was 2 years old"
- Claude Morris (Avon Lake, US)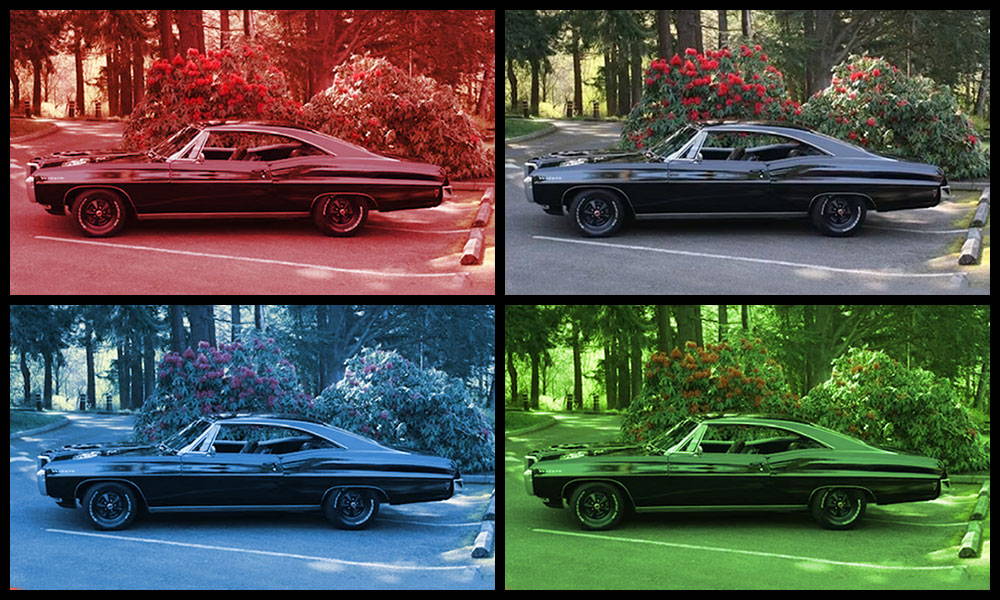 Candace Griffin from Lynden, USA shares this classic beauty with us. We love the sleek side-profile of your ride! Thank you for appreciating our Turbo Recharge Ceramic Waterless Detailer and the results. Indeed shines like the sun!
"Shines like the sun - It's the best product I've ever used and I received lots of compliments telling me she's never shined this good. Thank you"
- Candace Griffin (Lynden, US)
Turbo RECHARGE Ceramic Waterless Detailer™ (2 oz Refill) - 2 Bottle Pack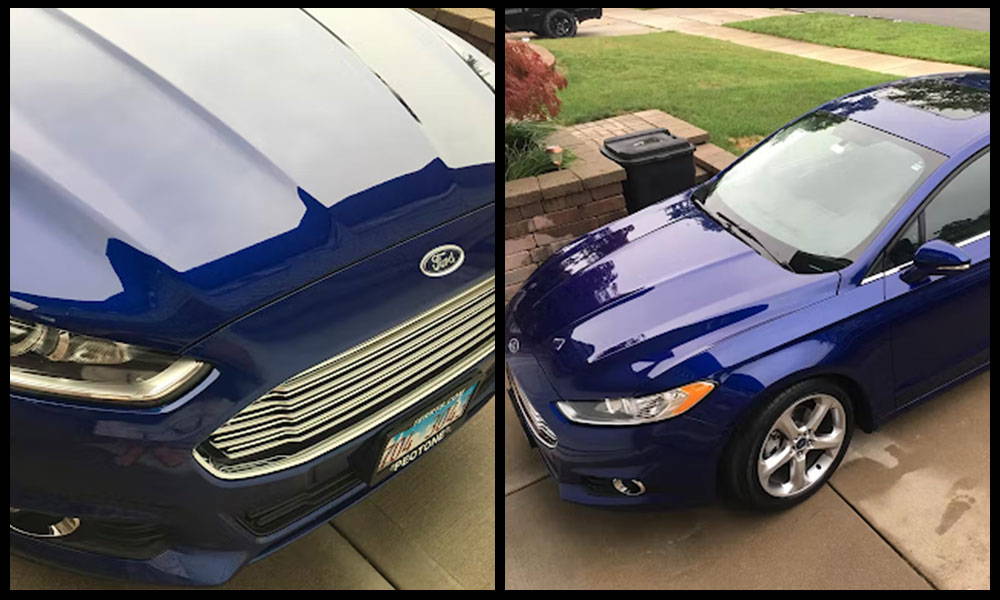 If you enjoy detailing your rides, you must try Torque Detail's Graphene Burst Coat. Gives you a mirror-like finish and great protection from harsh weather. Donald Kouba from Oak Forest, USA shares his wonderful review with us from his first time using our product. You have put a smile on our faces. Thanks Donald!
"Great Shine & Protection - I used TD Graphene Burst for the first time on my 2016 Fusion. The finish is glasslike, even on the clear-coated wheels. So easy to apply, I did some parts of the car twice. Just came back from a 300 mile trip and the dried bugs came right off. Great product for auto enthusiasts who enjoy detailing their rides."
- Donald Kouba (Oak Forest, US)
Graphene Burst Coat - Spray On Graphene Ceramic Coating - (8oz Bottle)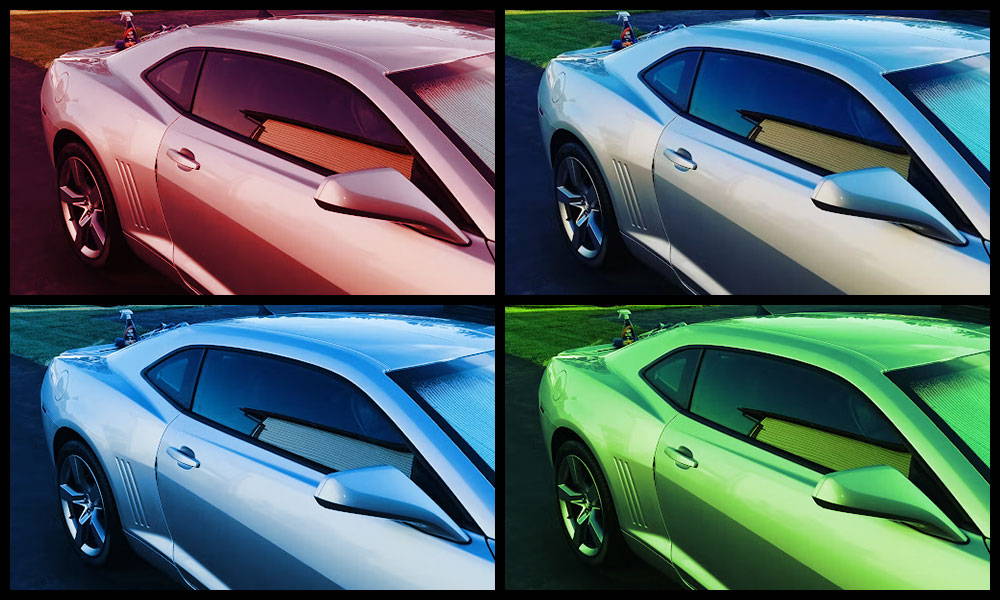 Paddy Step from Inwood, USA has finally found what he's been looking for. Our Mirror Shine solution works wonders with any car and Paddy has experienced it well. Thank you for sharing your story with us. We hope to continue our trustworthy relationship for a long time!
"WORKS GREAT - I have used several different "ceramic" wax's/polish's and they can't hold a flame to this. I have had people ask me 3 months after application if I just got a new paint job. I did clay bar the surface first but not sure that made any visible changes in appearance. I have applied this one time each year and it lasts a good 11 months or more depending on weather and washes."
- Paddy Step (Inwood, US)
Mirror Shine - Ceramic Car Wax Spray & Sealant for Showroom Shine (16oz Bottle)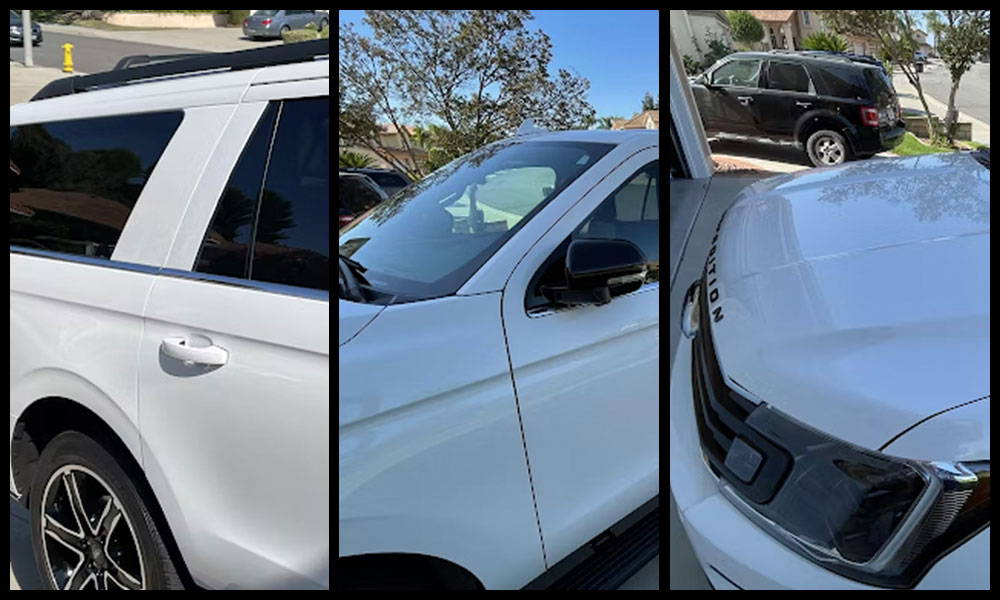 White is a tricky color to maintain but if done right you'll be pleased with its everlasting look. Kenneth L Hicks from Chino Hills, USA gives his review and mentions Ceramic Wash's ability to increase how long a Torque Detail Ceramic Spray application lasts.
"Another great product from Torque - A great product. It extends the life of Torque's Ceramic, reducing the number of applications, particularly when using Turbo Waterless Detailer in between washes."
- Kenneth L Hicks (Chino Hills, US)
Related Car Detailing Articles:
Published on

Jul 30, 2022