Adams vs. Chemical Guys vs. Torque Detail (Showdown)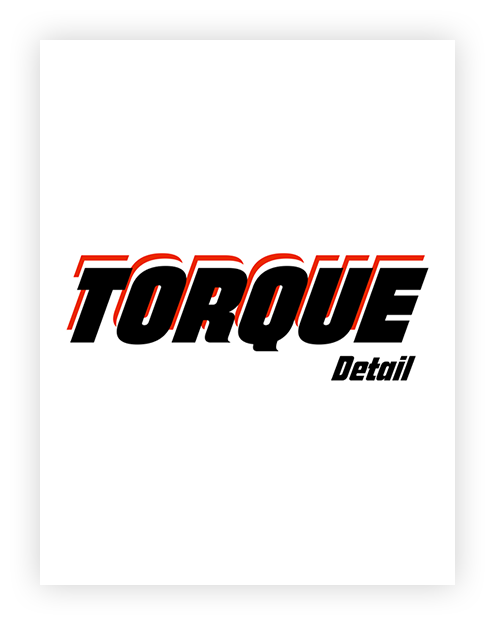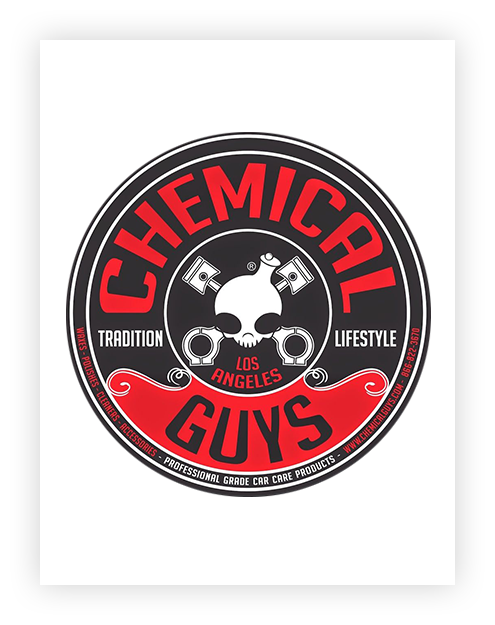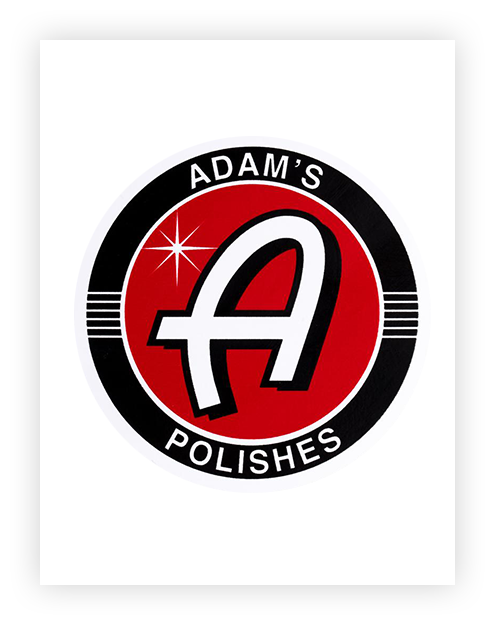 DIY CERAMIC COATING - 1yr of Protection
The Best Spray-On Ceramic Coating. Period.
★★★★★ "My car is slick as glass!! I put the Ceramic Spray on my Corvette Stingray and it is very slick and shiny. I should have purchased it sooner. It is a great product. It made my wheels look new. Keeps off dirt and dust." - Charlie F.
SHOP NOW
Adam's Polishes Vs. Chemical Guys Vs. Torque Detail: Which Is The Best Product?
Car detailing has gone from a niche industry to something akin to shopping for peanut butter: do you buy regular or smooth? What's the difference between creamy and extra creamy? Is chunky and crunchy the same thing? And why is there oil floating on top of "natural" as opposed to "processed" peanut butter?
These are part of the great mysteries of life that can only be answered after death.
Thankfully, taking care of your vehicle is a lot less complicated. In this article, we're going to break down three of the top brands available out there on the market, as well as their strengths and weaknesses.
What's Good About Us? The Pros: 
Made in the U.S.

All Torque Detail products are synergistic and can be used in concert with each other

Proprietary formulas give unparalleled shine, hydrophobic elements, and protection from harmful UV rays and other contaminants

They have protective coating options that can last up to 6 months (

Mirror Shine

), up to 12 months (

Ceramic Spray

), and up to two years (

7H Ceramic Coating 3 Step Kit

)

Fast and easy-to-use products, some of which can be used within 5 to 15 minutes

Comes in easy-spray bottles with durable nozzles

Available in bulk order to save more money

Products don't leave any unwanted scents
Our very own Torque Detail is somewhat of a newcomer in the field since it was only established in 2012, but its founder and team have more than enough experience to make a splash in the industry—professional detailer Frank Mitchell and his sons decided to found their own family business and develop products that would stand out from the rest, and the result is now what you're reading about.
Unlike Chemical Guys, Torque Detail narrows their services into one flagship product per requirement, saving you the headache of having to research multiple items for the same job. The benefit of focusing on one formula for each need means the team can concentrate and develop its recipes to their maximum potential, making them stand out from any other competitor on the market, including Adam's Polishes.
Let's take a closer look.
The basics: Standing pride of place is Torque Detail's Ceramic Spray, an easy-to-apply spray-on formula that offers all the hydrophobic and protection benefits of a high-grade ceramic coating that you can only get at a detailer's shop. It contains a proprietary silica resin formula (nano siO2) that bonds and seals all the microscopic imperfections of your car's clear coat, shielding it from environmental contaminants.
If you're looking for that particularly eye-popping candy gloss, Torque Detail Mirror Shine is the way to go. The Ceramic Spray already has its own polish effect, but Mirror Shine brings out its true potential. Its patented polymer-based formula directly bonds with the car's paint, giving it a glass-like finish that makes it look like it just got out of the showroom. Mirror Shine also increases the water repellant capabilities of the exterior, making it practically impervious to water spots and streaking.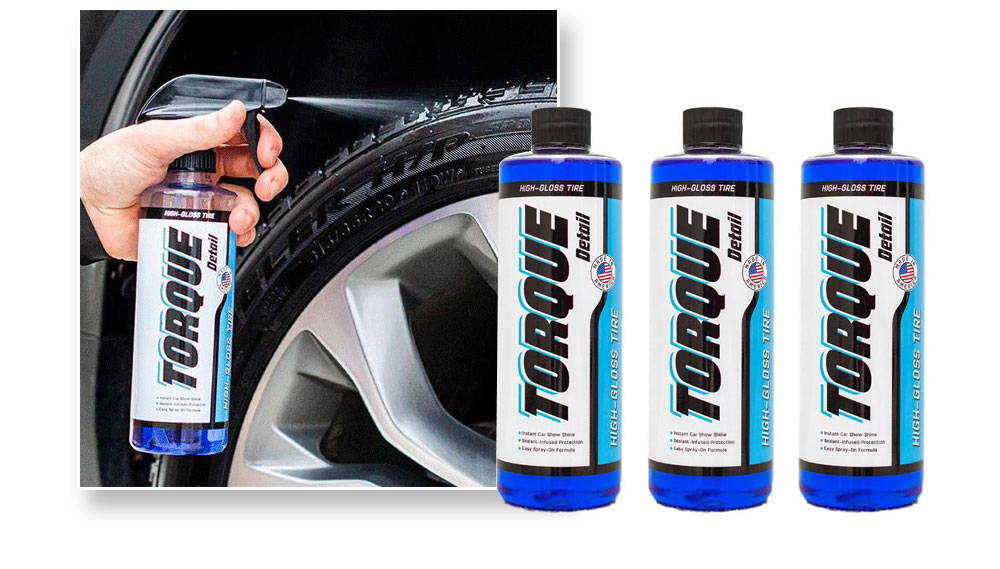 Finally, Torque Detail's High-Gloss Tire Shine Spray is unique in this bunch as there are only a few detailers that cater specifically to your wheels, making them one of the most neglected aspects of your car. The biggest problem with tire rubber is called "dry rotting", which is what happens when it's exposed to the heat of the sun for too long. High-Gloss Tire Shine Spray works like the other items in Torque Detail's lineup—it's infused with a sealant technology that allows it to patch up all the cracks and degradations of the tire, bringing out its natural firmness and making it more impervious to future damage, not to mention giving it that matte-black finish that's always visually appealing.
The nitty-gritty: All of Torque Detail's products are either spray-on or wipe-on, which means you can quickly apply the formula on any surface and begin to see its effects. Naturally, it's preferable to have a clean car beforehand, since dirt and grime might interfere with the bonding process (for a quick shampoo without having to use water, we recommend Torque Detail's Turbo Ceramic Waterless Detailer).
Once the car is clean, an average application of the Ceramic Spray, Mirror Shine, or Tire Shine takes approximately 5 to 15 minutes. All you need to do is spread it on and then buff it off with a clean microfiber towel. That's it. The team at Torque Detail knows that most people don't have sufficient time or energy to spend on their car, so they made sure to maximize the effects while minimizing the labor. What you get is the fastest lineup on the market that still produces its intended benefits.
As far as longevity is concerned, you can check each individual product to see how long it will last. There are 6-month, 1-year, and 2-year products available. Naturally, this will differ according to the environment the car is exposed to, but with proper application and by using the items in concert with each other, the synergistic effects will add up, bringing out the best in all.
Where we outshine the competition:
KISS: This acronym stands for Keep it Simple, Stupid! Basically, no one wants any complicated lists. Torque Detail only has a single product per car requirement so that you don't have to spend your whole afternoon making Excel charts for comparisons.
All for One, One for All: Our entire product lineup works in concert with each other so that you can literally find everything you need within our catalog, making your shopping experience as simple and straightforward as possible.
Longevity: We stand by the durability of our formulas. When applied properly, especially when used together with other Torque Detail products, the effects of each will last for approximately 12 months.
Quickly In, Quickly Out: With a simple spray-on and buff-off principle, you can have your car fully prepped for maximum appeal and protection within a matter of minutes. No more long afternoons wasted on something so easy.
Affordable: The entire reason for Torque Detail's existence is to cater to the average car owner who doesn't have the resources to spend on professional detailing. Every item costs less than your monthly supply of coffee, and what's more, can be used repeatedly before it runs out. Buying in bulk is also an option for the budget-conscious. Our easy-to-use products can save you hundreds of dollars compared to going to a pro.
Scentless: We all want to smell like sex on the beach, but not our cars. Most companies seem to think their detailing formulas should also double as air fresheners, but we like to keep these two spheres separate. With Torque Detail, you'll never get any unwanted residue in the air after using our products.
Unparalleled Results: The reason we're mentioned by the top 1% of detailers is because our proprietary formulas give you exactly what you need and nothing more. There's no fluff and no filler. If we claim our product does something, you can be sure that's what you're going to get. 'Nuff said.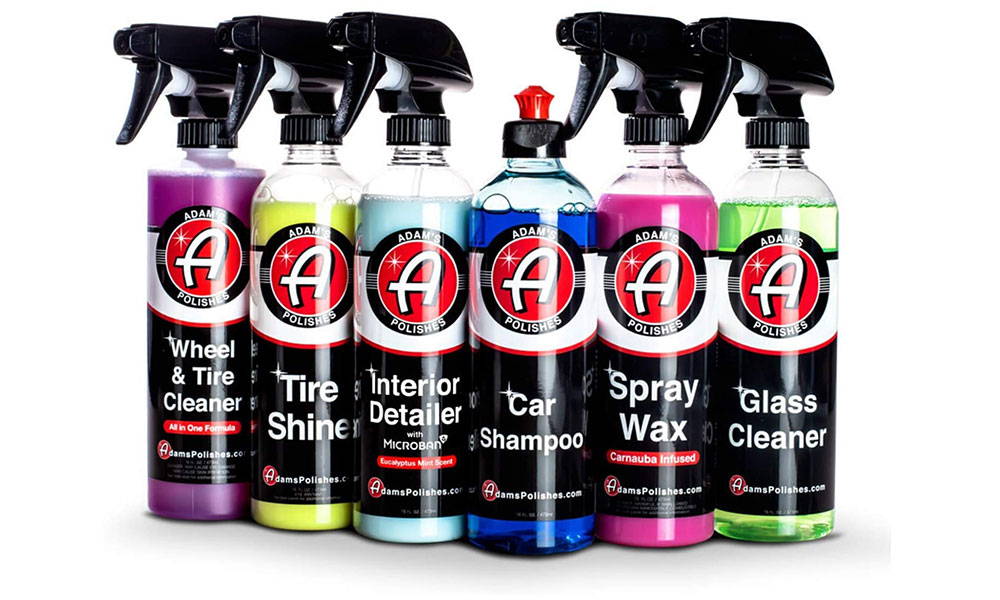 What's Good About Them? The Pros: 
One of the longest-lasting formulas on the market

Utilizes graphene and other creative measures
Adam's Polishes is named after its founder, Adam Pitale, who created his business back in 2000 and is now two decades into the grind. There's a lot of passion for the industry in this company, as they're one of the few that sells more than just car detailing products, branching out into machinery such as pressure washers and swirl polishers as well. Pitale also looks like a pretty cool dude with his signature striped goatee and black leather jacket—exactly the type of mechanic you'd want handling your auto needs.
The most popular products in their extensive lineup are the Graphene series, which is a set of detailing formulas that utilizes graphene molecules to increase the final effectiveness and aesthetic appeal of their regular recipes.
The basics: First up is Adam's Graphene Tire Dressing, their best-selling item by far. This is a spray-on tire renewal formula that brings back the natural vibrancy and blackness of rotted rubber, making it appear new by comparison. The wonderful thing about this product is that it's specially designed to avoid "slings"—a term used to describe formula being whipped off and landing on other parts of the car if it's driven too soon after application, causing serious blemishes.
Probably the most impressive of the Adam's catalog is the Graphene Ceramic Coating, which uses patent-pending UV Tracing Technology that grants your vehicle's exterior protection from water spotting, environmental stains, and scratch resistance for up to 7 years! Adam's is so adamant on this longevity that they even had a professional laboratory test the hardness of their coating to verify their claims. That's a taste of the extra mile that makes them such a trusted brand on the market.
Finally, their Graphene Detail Spray acts as a maintenance formula that brings out and preserves the effects of the other items in their lineup. Not only that, but it also gives your vehicle a natural gloss, which is what many automobile enthusiasts are usually looking for. This synergism between all the Adam's Polishes products really helps in making sure no untoward reactions occur when they overlap.
DIY CERAMIC COATING - 1yr of Protection
The Best Spray-On Ceramic Coating. Period.
★★★★★ "My car is slick as glass!! I put the Ceramic Spray on my Corvette Stingray and it is very slick and shiny. I should have purchased it sooner. It is a great product. It made my wheels look new. Keeps off dirt and dust." - Charlie F.
SHOP NOW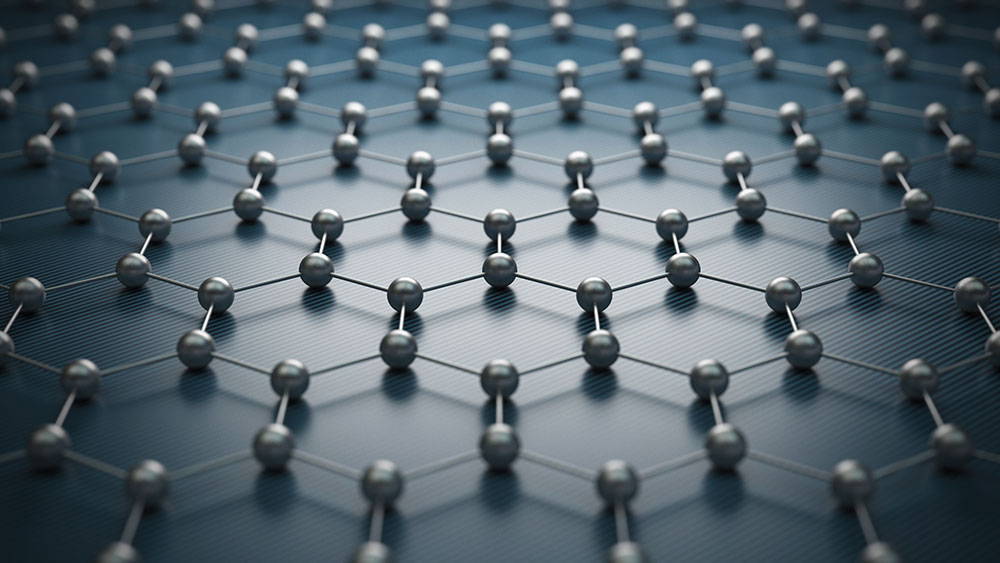 The nitty-gritty: What makes Adam's Polishes unique is their utilization of graphene—a two-dimensional carbon lattice that has extremely solid anti-corrosion properties when applied directly on top of paints or coatings. This is the kind of material often found on pencils, and its naturally black tint is a bonus for darker-colored cars. A single layer of graphene is 100 times stronger than steel, and Adam's has managed to integrate this into practically all of their main lineup.
Most of their items come in a variety of sizes. A typical bottle of formula for the Tire Dressing and Detail Spray is 16 oz., but you can also buy it in a gallon jug, saving you money on both shipping and retail cost. The effects are exactly as advertised, and you can get the protection, glossy finish, and longevity that your car needs in order to get you through those rough weather conditions in one piece.
Lastly, their chemicals are laced with a fresh scent such as pink passion fruit, watermelon, and fruit fragrance. Of course, unless you plan on sniffing the tires and metal frame, this is more of a curiosity than an actual benefit.
(NOTE: If you are the kind of guy who sniffs his own tires, you should probably stop reading articles about cars and take a looong vacation to clear your head instead!)
What's lacking? Application of Adam's Polishes demands a lot more meticulous care than you'd normally expect from other car detailers out there. For instance, their Graphene Ceramic Coating has multiple requirements based on the surface alone. At the very least, you'll need to degrease the exterior by washing, claying, and polishing the paint prior to use.
Not only that, miscellaneous items that are extremely uncommon also have to be utilized—you have to purchase an actual UV flashlight (!) to inspect the ceramic spray and make sure there are no streaks, or else the final output will not be optimal. Adam's is so adamant about the application that they even specify the buffing technique, telling their customers to wipe the formula using cross-hatching motions that overlap each other by 25-50%. And that's only the beginning. Curing has its own standards.
As you can imagine, all this may be a bit too much for the average car owner to handle.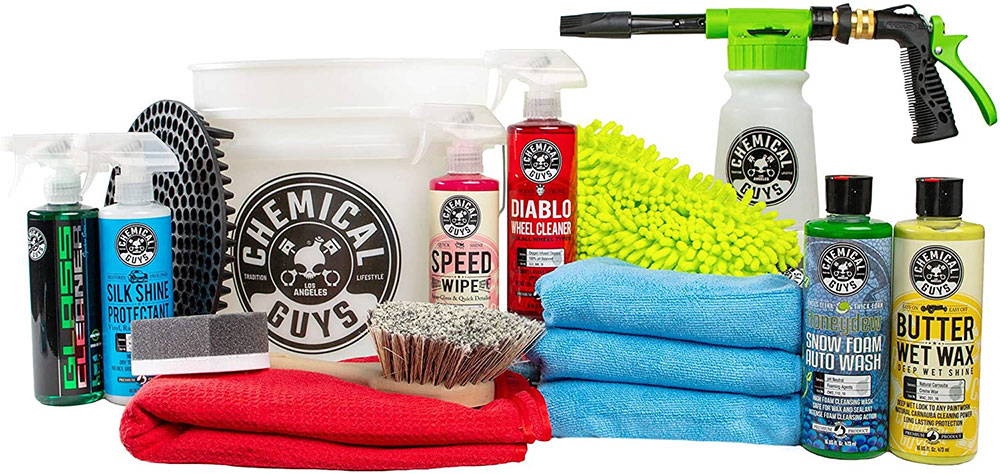 What's Good About It? The Pros: 
Wide variety of bottle sizes ranging from 4 oz. to 1 gallon
What's Bad About It? The Cons:
Too many similar product options lead to analysis paralysis

Smell may be too much for some customers
If Adam's Polishes is your masculine uncle who always gives you practical advice in life, Chemical Guys is the next-door neighbor's kid who wears his baseball cap backward and dares you to perform a kickflip over a line of trash cans.
Seriously—their logo is a skull and crossbones, but made to look like the pistons of a car.
Beneath the hip and trendy exterior, however, are some really awesome products that any detailer would be proud to add to their collection. In fact, it may be the rebellious nature of Chemical Guys that allows them to push the boundaries of their formulas, and they've produced a rather impressive (if overly convoluted) series of recipes that we'll examine in more detail.
The basics: One of Chemical Guys' best-selling products is called Honeydew Snow Foam Extreme Suds Cleansing Wash Shampoo. It's a mouthful, to be sure, but it also contains powerful soap surfactants that can emulsify grease and lift away all manner of dirt and grime. This is an especially useful item for your car, since washing is an activity that's often done improperly, leading to various scratches and watermarks that could be easily avoided. Honeydew Snow Foam was specially formulated with these mistakes in mind, resulting in a much gentler and less damaging cleansing.
The interior of a vehicle is largely left ignored by most car detailers, who prefer to keep their attention on the exterior since this is the part that's often exposed to public view. Chemical Guys realizes that the inside is just as important as the outside, so they developed their second best-selling item, Sprayable Leather Cleaner & Conditioner in One, which does exactly what it says: acts as an all-in-one cleaner containing vitamin E and aloe vera that restores the leather's natural elements and prevents it from drying out. It's non-greasy and easy to use with its spray nozzle, bringing out your seat's texture and really giving it that finesse it deserves.
Finally, we would be remiss if we didn't mention Chemical Guys' impressive Jetseal Durable Sealant and Paint Protectant, which is a quick way for car owners to apply a layer of protection to their paneling. Those who don't have enough time to do a full ceramic coating can use Jetseal to achieve a top coat that repels contaminants and contains hydrophobic elements. The best part is that it also results in a high-gloss shine, giving you all the necessary effects of a ceramic coating in a pinch.
The nitty-gritty: Unlike Adam's polishes, which require much more preparation and meticulous care, Chemical Guys' products are pretty straightforward and cater more to the casual car detailer. As long as the vehicle is washed and free from any surface contaminants, the products can be simply spread out onto a sponge or microfiber towel and buffed onto the surface. An average application time takes about 15 minutes.
Much of the appeal of Chemical Guys is the versatility and safety of their lineup. For example, the Jetseal Durable Sealant and Paint Protectant actually works on glass as well, which means you can wipe it over your windshield without causing any damage in the process. This is in stark contrast to many other detailers out there, who warn you to avoid using their items on anything other than their intended area.
Finally, Chemical Guys knows that many people have varying budgets, and to accommodate those who want to buy in bulk as well as those who'd rather try out a small sample first, they offer a wide variety of sizes ranging from 4 oz., 16 oz., 64 oz., to 1 gallon. This will definitely come in handy if you're someone who needs price options prior to purchasing.
What's lacking? A better question would be, what isn't lacking? For example, Chemical Guys' car soap and shampoo lineup has over 22 options alone! The labels also aren't that helpful, many of which are frankly confusing. For example, what's the difference between "Maxi Suds 2 High Foam Maintenance Shampoo and Gloss Booster" and "Mr. Pink Super Suds Superior Surface Cleanser Car Wash Shampoo"? It's hard to tell, and good luck getting a straight answer from the description labels, which are filled with marketing buzzwords and filler content.
Another common complaint is that the intensity of the smell from some of the products might be a little too much for those with sensitive olfactory senses. In particular, their leather restorer and interior sprays should be used cautiously, since these will stick to the inside of the car and possibly ruin the entire riding experience if any of the passengers find the scent overpowering.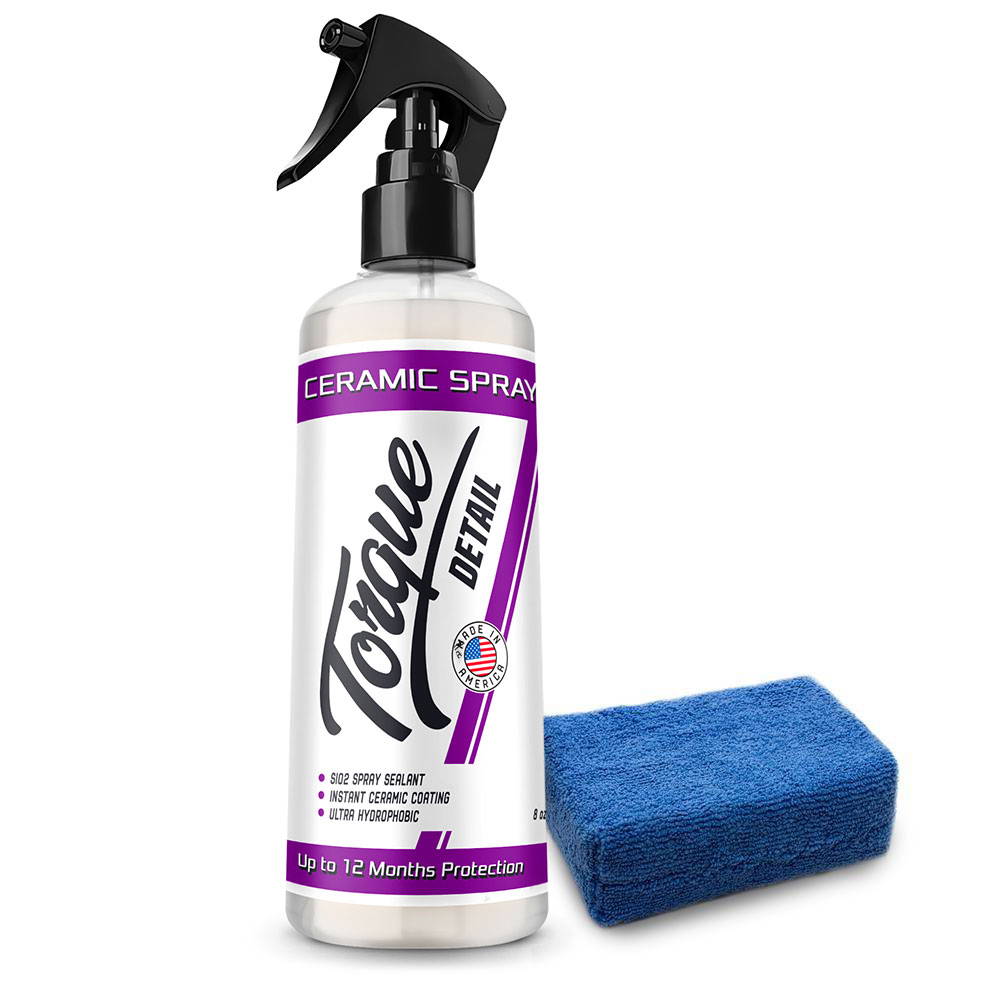 You Need a Car Wax. We've Got You Covered.
Ceramic Spray by Torque Detail

My car is slick as glass!! I put the Ceramic Spray on my Corvette Stingray and it is very slick and shiny. I should have purchased it sooner." - Charlie F.
This article started by mentioning the almost ridiculous amount of competition that's now available. Rather than just one or two companies, there are literally dozens if not hundreds of detailers out there all claiming the same thing: that they're the best.
The good news is that the laws of mother nature apply not only in the jungle but also in the marketplace. As natural selection dictates, only the genes that are fit to pass on to the next generation survive—the rest simply fade into obscurity.
It works the same way for the car detailing companies around today. Torque Detail, Adam's Polishes, and Chemical Guys have become mainstays in the detailing world because of their commitment to bringing you the best that car maintenance and care have to offer.
We live by our passion for sleek metal, dark tires, and rich leather, and by reading to the end of this brief comparison, we hope you'll allow us to become a part of your garage arsenal very soon!
Related Car Detailing Articles:
Published on Mar 04, 2021